Why you can trust Tom's Hardware Our expert reviewers spend hours testing and comparing products and services so you can choose the best for you. Find out more about how we test.
The C24G1A's excellent performance in the contrast tests wouldn't be as significant if its color weren't accurate. Luckily, it delivers out-of-box performance that rivals the best monitors I've reviewed from gaming and professional genres. Let the accolades continue.
Grayscale and Gamma Tracking
Our grayscale and gamma tests use Calman calibration software from Portrait Displays. We describe our grayscale and gamma tests in detail here.
Image 1 of 3
To see a chart like this come from a $150 monitor is astounding. Aside from a tiny drop in green at 80 and 80%, there are no issues with the C24G1A's grayscale tracking. The chart represents a visually perfect result. You will only see neutral black, gray and white tones in both test patterns and content. Gamma runs almost perfectly along the 2.2 reference line except for a slightly dark value at 10%. It's a small error, and occasional shadow details might be hard to see in practice.
I calibrate every monitor regardless of its out of box performance and in the C24G1A's case, a small improvement was made. Grayscale tracking is now firmly at the professional level and gamma is a bit tighter. The shadow detail issue I mentioned earlier is now gone. It truly doesn't get much better than this.
AOC continues its tradition of providing accurate and usable sRGB modes. You can't calibrate the C24G1A's sRGB mode but that's OK because it only has a tiny green error at the 100% step. Gamma tracks very well with slight luminance errors at 10 and 90%. This is also a standout result.
Comparisons
Image 1 of 4
The C24G1A wins the out-of-box grayscale comparison with an excellent 2.31dE score. It clearly does not require calibration, which is as it should be. If you add one of these to your system, the settings back on page one will give you a small but visible improvement, mainly in gamma accuracy.
With calibration, all the screens are on an equal plane, with the same degree of gray neutrality. The gamma comparison shows similarly tight results from worst to best. Once adjusted, there are no weak displays here.
Color Gamut Accuracy
Our color gamut and volume testing use Portrait Displays' Calman software. For details on our color gamut testing and volume calculations, click here.
Image 1 of 3
The C24G1A not only covers a goodly portion of the wide DCI-P3 gamut, but it also hits the reference targets with no calibration necessary. To start with an error level of just 1.89dE is something that would make a $3,000 professional screen blush. This AOC is just $150! Looking at the default chart, there is no negative comment I can make.
Does calibration make a difference? Not really in the gamut test. The average error goes down a bit, but it was already invisible, so this is more a satisfaction of ego than anything else.
Got sRGB? AOC does it better than most. If you want to work within the sRGB gamut, the C24G1A will oblige with a low 1.11dE average color error.
Comparisons
Image 1 of 2
In the battle of the least expensive screens, the C24G1A edges out the 221V8LN in the color gamut test. In fairness, both 2.61 and 1.53dE are invisible errors so this is a bragging rights issue. Again, color me impressed.
In the gamut volume test, the C24G1A has a greater advantage over the Philips with 88.48% coverage of DCI-P3. While there are three screens ahead in this group, their advantage is small. Getting wide gamut performance from any inexpensive monitor is a win already. Only the Viotek will look less colorful than the others. The two AOCs, Dell and Philips will be hard to tell apart in a side-by-side comparison.
Test Takeaway: The C24G1A has astoundingly accurate grayscale, gamma and color, whether you consider its price or not. Added to its high contrast, it is one of the most colorful monitors you'll find outside the professional category.
MORE: Best Gaming Monitors
MORE: How We Test PC Monitors
MORE: How to Buy a PC Monitor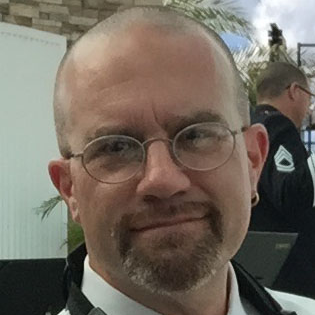 Christian Eberle is a Contributing Editor for Tom's Hardware US. He's a veteran reviewer of A/V equipment, specializing in monitors.