Why you can trust Tom's Hardware Our expert reviewers spend hours testing and comparing products and services so you can choose the best for you. Find out more about how we test.
Cinebench Thermal Results (130W, 95W, and 65W)
In all power configurations, Be Quiet's Pure Rock 2 FX performed well and ran quietly. With power limits removed, it averaged 50 degrees Celsius over a 23 degrees C ambient (83C). Overall, Be Quiet's cooler performed just a bit behind DeepCool's AK500.
Noise Levels and Acoustics
To test noise levels, I used the SLM25TK Sound Level Meter positioned 18 inches behind the rear of the Cooler Master HAF 700 Berserker, and recorded early in the morning to achieve the lowest noise floor possible. To prevent the system fans from vastly overpowering the sound of the cooler, I limited all of the case fans to 50% speeds. Noise measurements were taken while running Cinebench with no power limits enforced on the CPU.
Not only was the Be Quiet cooler the quietest of this bunch, but its fan was running at 1,973 revolutions per minute (RPM), much faster than the DeepCool AK400 (1,269RPM) and slightly faster than the Cooler Master (1,806RPM). The Silverstone's fan was spinning significantly faster in our tests, at 2,660RPM, but it kept our CPU far less cool and was noticeably noisier while doing so.
Conclusion
The Pure Rock 2 FX is BeQuiet's first air cooler with ARGB lighting, and it performs well when paired with Intel's i5-12600K. True to its namesake, Be Quiet's Pure Rock 2 FX performs silently even while cooling up to 130W. It doesn't deliver the best cooling possible in its class, but you won't need to wear headphones to cover up the noise of the fans when using this cooler.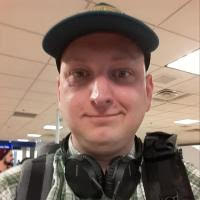 Freelancer, CPU Cooling Reviewer
Albert Thomas is a contributor for Tom's Hardware, primarily covering CPU cooling reviews.
Oh, I missed your review of this one.

You have a smal typo: "Overall, Be Quiet's cooler performed just a bit behind DeepCool's AK500". I think you meant AK400 as it appears in the charts? Maybe the other way around?

Other than that, looks like a good performer, but needs to be slightly cheaper it seems? Maybe you could add the Vetroo V5 for all measures of these midrange coolers, so we all know how they stack against it.

Regards.

Reply

i have the non rgp version of this on a 3600x and it has no issues keeping it cool. i rarely see 110w out of that cpu at load and this cooler easily handles that. looks to me that under 125w or so and this thing is an easy choice for a new build.

price is higher due to the rgb but seems folks are willing to pay extra for flashy lights these days. non rgb one is a better value for sure.

Reply