A solid 12-button side panel mouse for people with large hands only.
Pros
+

Movable side panel

+

16 programmable buttons

+

Good battery life
Cons
-

Too big for some

-

iCue 5 is unnecessarily complicated and resource-heavy

-

Inward curve of side panel is not ergonomic
Why you can trust Tom's Hardware Our expert reviewers spend hours testing and comparing products and services so you can choose the best for you. Find out more about how we test.
It's been a few years since we last saw a mouse from Corsair's Scimitar line, so it's probably due for a refresh. The new Corsair Scimitar Elite Wireless is an updated (and wireless) version of the Corsair Scimitar RGB Elite, with some build adjustments and a new sensor, but it's not too different from its wired predecessor.
The Scimitar Elite Wireless is a large MMO/MOBA-focused wireless gaming mouse featuring Corsair's Marksman optical sensor, which has a native resolution of 26,000DPI and a maximum speed of 650 IPS (plus up to 50 G's of acceleration). It's got 16 programmable buttons, 12 of which are located on a side panel that can be moved to better fit your hand size. It offers both 2.4-GHz wireless and Bluetooth connectivity and gets up to 120 hours of battery life (over 2.4 GHz, with lighting turned off), which puts it right in line with the best gaming mice we've tested.
The main issue with the Scimitar Elite Wireless is its heftiness — this is a large, wide, heavy mouse in a world where ultra-lightweight mini mice are all the rage. And while the Scimitar Elite Wireless' target audience tends to prefer bigger and bulkier to tiny and light, this mouse definitely feels bigger than most. It's roughly the same size and weight as Razer's Naga V2 Pro (actually, it's smaller), but it's sculpted and contoured in a very different way.
The Corsair Scimitar Elite Wireless is available now for $129.99.
Design and Comfort of the Scimitar Elite Wireless
The Scimitar Elite Wireless is a large, sculpted right-handed mouse with 16 programmable buttons. It's aimed at MMO/MOBA players, and you can tell — it's big, bulky, and built for comfort and convenience rather than speed.
Image 1 of 5
It measures 4.69 inches (119.23mm) long by 2.89 inches (73.48mm) wide, and is 1.66 inches (42.17mm) high. It's similar in size to the Razer Naga V2 Pro (4.7 x 2.97 x 1.72 inches / 119.5 x 75.5 x 43.5mm), but it weighs less — 4.02oz (114g) versus the Naga V2 Pro's 4.72oz (134g).
Image 1 of 4
The Scimitar Elite Wireless is housed in a black plastic chassis with a soft-touch matte finish that's pretty prone to picking up oil from your skin (it has the same finish, with the same issues, as the Corsair Katar Elite Wireless). It's a wide mouse, designed to be used with a palm grip, and it has an extra groove along the right side for resting your ring finger. This groove features some texturing that extends down the side of the mouse, which is fine in terms of comfort but probably isn't super necessary — most people aren't using the ring finger or pinky to grip their mouse, and it's unlikely you'll be picking this mouse up at all.
Image 1 of 2
On the left side of the mouse there's a 12-button side panel that curves inward — enough to give you a better handle on what is otherwise a very wide mouse, but not quite enough to act as any sort of thumb rest. The buttons are arranged in a typical three-by-four grid, with texturing on the second and fourth columns to help you distinguish between buttons (the rows are also slightly offset — the middle row juts out a tiny bit further than the other rows). While it wasn't too difficult for me to figure out which button I was pressing on the Scimitar Elite Wireless' side panel, I prefer when side buttons are angled, like on the Naga V2 Pro or on Redragon's M913 Impact Elite — the texturing on the Scimitar Elite Wireless' buttons was just a little too subtle for me.
The Scimitar Elite Wireless' side panel is repositionable — it can slide forward or backward to better fit your hand. The mouse comes with a hex key that you can use to unlock the side panel (via a screw on the bottom); a couple of twists unlocks it easily and it can be locked at any position. (You can also use it without locking it at all, but that's not very practical.)
Corsair calls this "adjustable for any hand size," which seems like a bit of a stretch — the mouse is still very large, and an adjustable side panel won't mean much if your hands can't fit around it in the first place. That said, this is a nice feature so long as your hands do fit the mouse — I've had plenty of 12-button side panels that end up being 9-button functionality because the positioning doesn't work for my hand.
Speaking of hand positioning and comfort, I've never been the biggest fan of the Scimitar line's shape — the way the side panel curves inward would be fine if it was just a thumb groove and not a panel of buttons, but pressing buttons at that angle puts some strain on my thumb. It's not a lot, but it's enough that it starts to get noticeable after marathons that involve a lot of side button presses.
The Scimitar Elite Wireless has 16 programmable buttons — right/left click, scroll wheel click, and a DPI switch button above the scroll wheel, as well as the 12 side buttons. There's also a profile switch button on the bottom of the mouse, but it's not programmable, which is just as well — how many people are actually programming the profile switch buttons on the bottom of other mice to perform a gaming function? The Scimitar Elite Wireless does lack a tilt wheel, however, like you'll find on many premium gaming mice.
Image 1 of 2
On the bottom of the mouse are four PTFE feet, a power switch for toggling between 2.4GHz wireless and Bluetooth, a profile switch button, and a storage spot for the mouse's 2.4GHz wireless USB-A dongle.
The Scimitar Elite Wireless comes with a 6-foot (2m) braided USB-C to USB-A cable, 2.4-GHz wireless USB-A dongle, and a hex key for adjusting the mouse's repositionable side panel. The cable is braided but fairly stiff — it's not a drag-free mouse cable like Razer's Speedflex or HyperX's Hyperflex cables, so you'll probably only want to use it for charging (and not a wired connection).
Specs
Swipe to scroll horizontally
| | |
| --- | --- |
| Sensor Model | Corsair Marksman 26,000 DPI Optical Sensor |
| Max Sensitivity | 26,000 DPI |
| Max Speed (IPS) | 650 IPS |
| Max Acceleration | 50G |
| Polling Rates | 2,000 Hz |
| Programmable Buttons | 16 |
| LED Zones | 2 |
| Cable | 6ft / 2m USB-C to USB-A |
| Connectivity | 2.4GHz wireless, Bluetooth 4.2, wired (USB-C) |
| Measurements (L x W x H) | 4.69 x 2.89 x 1.66 inches / 119.23 x 73.48 x 42.17mm |
| Weight (excluding cable) | 4.02oz / 114g |
| MSRP / Price at Time of Review | $129.99 / $129.99 |
| Release Date | Aug. 28, 2023 |
Performance of the Scimitar Elite Wireless
The Scimitar Elite Wireless features Corsair's Marksman optical sensor, which has a maximum sensitivity of 26,000DPI, a maximum speed of 650 IPS, and can handle up to 50Gs of acceleration. The main right/left click buttons have optical switches, which are faster than mechanical switches and tend to be more durable. The switches are lightweight and tactile — not too stiff or loud, but still relatively clicky.
The Scimitar Elite Wireless is designed for marathons, not sprints. Its large, sculpted body is designed to support your hand in a palm grip — not speed across the desk or be picked up and slammed down repeatedly. While the Scimitar Elite Wireless' shape is a little too bulky for my hand to be fully comfortable, it's a pretty comfortable mouse overall — that ring finger rest really makes a difference for longer gaming sessions.
But if you're thinking of picking this mouse up, think again — it was hard to even pick up for a picture, let alone as part of a gaming strategy. If you're looking for a mouse for first-person shooters, eSports, or competitive gaming in general, this is probably not it — despite its advanced sensor and higher polling rate (up to 2,000 Hz over 2.4-GHz wireless).
Speaking of which, the mouse performs very well — its sensor had no problem tracking very precise movement over a variety of surfaces, including cloth, hybrid, and (my still-favorite) glass mouse pads, as well as a glossy table from Ikea, a polished cement floor, and a blanket. I was especially impressed with how well it tracked on the glass mouse pad — not only did it glide even better than the Razer Naga V2 Pro, it was incredibly smooth and precise. (I spent the past week doing quite a bit of precision work in Photoshop, and glass is usually not my surface of choice for that kind of mouse work.)
According to my Steam account, I've spent 148.6 hours over the past two weeks playing Baldur's Gate 3, and the Scimitar Elite Wireless was probably with me for the last 30 - 40 hours of that. It's been a perfect mouse for that game: comfortable and weighty but with smooth, effortless glide — not to mention, plenty of battery life and buttons that are clicky but not too stiff.
But Baldur's Gate 3 is not an MMO or a MOBA, and it doesn't really have a ton of potential keybinds or macros — in fact, the turn-based D&D-style combat system is kind of the opposite of that. So there was no need for me to program much into the Scimitar Elite Wireless' 12-button side panel while I was using it to play that game.
But when it came to using the Scimitar Elite Wireless with all 16 of its programmable buttons, it wasn't quite as perfect. I do appreciate the movability of the side panel — I don't think I'd call it life-changing, however, nor would I say that slightly off-positioned side buttons are a dealbreaker.
Even using the last column of side buttons on the Razer Naga V2 Pro starts to feel uncomfortable if I'm doing it repeatedly. But the Scimitar Elite Wireless' side panel's shape gives me that same mild fatigue — on all buttons, no matter where they're placed. I think it's because the convex structure means my thumb is constantly pressing inward.
Other mice, such as the Naga V2 Pro, have angled side buttons that can usually be pressed (at least somewhat) from the top down instead of inward and slightly up, which is how my thumb moves to press the Scimitar Elite Wireless' side buttons.
Features and Software of the Scimitar Elite Wireless
The Scimitar Elite Wireless technically works out of the box, but you'll need to set up the mouse in iCue 5, Corsair's universal companion software, to really be able to use it. This is because the mouse doesn't come with its side panel factory-programmed: the 12 side panel buttons have no default bindings, so if you want to use them you'll need to program them yourself.
The lack of presets is a little unusual, as most multi-button mice come with default bindings — not necessarily interesting or useful ones (the Naga V2 Pro's default side panel bindings are number keys, but bindings nonetheless. This may not seem like a big deal, because almost anyone buying a mouse with a 12-button side panel is probably planning to program most of those buttons, but default bindings give you something to work with if, for some reason, you don't want to deal with iCue 5. (You can, after all, reprogram hotkeys in most games.)
Image 1 of 5
In iCue 5 you can set up both the Scimitar Elite Wireless and the Slipstream wireless receiver (you can connect multiple Corsair devices to one receiver). You can program the Scimitar Elite Wireless' software-based (iCue-dependent) and hardware-based keybindings — why these are completely separate menus, I'm not sure — as well as software-based and hardware-based lighting effects. The mouse has onboard memory with room for up to three profiles.
You can also adjust a handful of settings, including DPI steps (the mouse comes with five preset steps, plus a sniper mode — which you'll need to program a sniper button to activate). DPI can be adjusted in increments of one, which is highly precise and almost certainly overkill. In addition to adjusting DPI, you can adjust the mouse's brightness and toggle a handful of power, sleep, and battery settings.
The mouse has two RGB zones — the Corsair logo on the palm rest, and the side panel. You can program each zone separately in iCue 5, with preset or custom lighting effects that can be layered. Lighting isn't really the star of this mouse, however — if you're looking for a mouse that will dazzle with RGB, look for a mouse with a multi-zone light strip such as the Logitech G502 X Plus or underglow like the Razer Cobra Pro.
Wireless Experience & Battery Life of the Scimitar Elite Wireless
The Scimitar Elite Wireless offers three forms of connectivity: low-latency 2.4GHz wireless, Bluetooth 4.2, and wired (USB-C). Corsair's 2.4GHz wireless technology (called "Slipstream") features sub-1ms latency and "ultra-long range" for headsets (but typical range — approx. 33ft / 10m for mice and keyboards).
You can also connect up to three different wireless Corsair devices to one receiver. The Scimitar Elite Wireless had a solid connection the entire time I was testing it, with no noticeable latency or drops (though I admittedly did not attempt to use it from 33.5 feet away) and no issues registering clicks or movement.
Corsair rates the Scimitar Elite Wireless' battery life at 120 hours over a 2.4-GHz wireless connection (lighting turned off, of course), which is about on par with what we'd expect for a larger, heavier MMO-type mouse. The heavier Naga V2 Pro gets up to 150 hours, while the lighter, RGB-packed Roccat Kone XP Air gets 100 hours over 2.4-GHz wireless. The Scimitar Elite Wireless gets slightly more battery life over Bluetooth (150 hours), but Bluetooth connections have far too much latency for gaming — so you probably won't be using this most of the time.
Bottom Line
The Corsair Scimitar Elite Wireless is a solid wireless gaming mouse for someone who needs a ton of actual buttons at their fingertips (sorry — Razer, Asus, Logitech, et al., button duplicators just don't cut it sometimes). But it's not only a large, hefty gaming mouse, but it's also somewhat oddly-shaped — so it's not going to work for everyone, especially if you have smaller hands. My hands actually aren't that small, and I have long fingers (my handspan is about 8.75 inches / 222mm), so I think the Scimitar Elite Wireless will probably work best for people with large hands.
If you're looking for a multi-button MMO mouse and you don't have large hands, I prefer the Razer Naga V2 Pro, which comes in a $100 version if you don't need swappable side panels.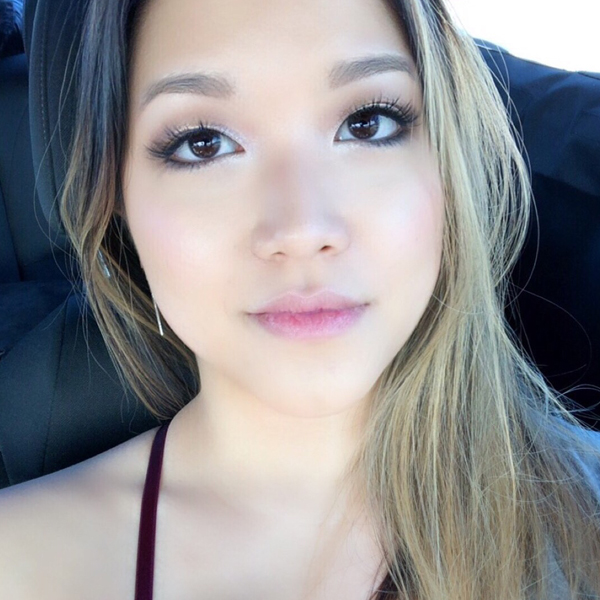 Senior Editor, Peripherals
Sarah Jacobsson Purewal is a senior editor at Tom's Hardware covering peripherals, software, and custom builds. You can find more of her work in PCWorld, Macworld, TechHive, CNET, Gizmodo, Tom's Guide, PC Gamer, Men's Health, Men's Fitness, SHAPE, Cosmopolitan, and just about everywhere else.