Why you can trust Tom's Hardware Our expert reviewers spend hours testing and comparing products and services so you can choose the best for you. Find out more about how we test.
The 32UHD144 can be optimized in many ways using the preset color gamut modes. Standard uses the full native color space, which is close to Rec.2020. Alternately, you can select Adobe RGB, DCI-P3 or sRGB and calibrate them individually.
Grayscale and Gamma Tracking
Our grayscale and gamma tests use Calman calibration software from Portrait Displays. We describe our grayscale and gamma tests in detail here.
Image 1 of 2
Grayscale tracking is very consistent across all picture modes. Out of the box, the 32UHD144 runs a little warm in tone, but the errors are slight and only visible above 60% brightness. Gamma tracking is about as close to perfect as a monitor can get.
Calibrating the custom color temp removes all visible errors and takes the 32UHD144 to a reference level of accuracy. Gamma gets slightly lighter on the chart, but this change cannot be seen with the naked eye. I was able to achieve the same results in every gamut mode, so I've only included a single before and after chart here.
Comparisons
Image 1 of 4
With a default grayscale error of 3.23dE, the 32UHD144 can be enjoyed without calibration. But since there is such upward potential, it makes sense to tweak a bit. I got the average error below 1dE in all gamut modes using independent RGB settings. You'll find them in the table back on page one. The post-calibration errors for the other modes are DCI-P3 – 0.63dE, Adobe RGB – 0.58dE and sRGB – 1.06dE.
Gamma tracking is among the best in class. The range of values is super tight at only 0.06 from lowest to highest. The average value is 2.16 for a 1.82% deviation, which is also excellent. This holds true in all gamut modes.
Color Gamut Accuracy
Our color gamut and volume testing use Portrait Displays' Calman software. For details on our color gamut testing and volume calculations, click here.
Image 1 of 5
I've included charts showing all the 32UHD144's gamut modes. The default measurements for Standard mode, which are set against the Rec.2020 standard, show some hue errors in red and magenta and slight under-saturation overall. Note that this is under-saturation in the Rec.2020 realm, DCI-P3 would show a general over-saturation.
If you pick a specific gamut mode, the 32UHD144 hits the marks right on the nose. You can see that every point is on target for DCI-P3, Adobe RGB and sRGB. It doesn't get better than this.
Comparisons
Image 1 of 2
I've charted the error for Standard mode, which uses the 32UHD144's full native gamut. The other color modes have even lower values. Adobe RGB is 1.70dE, DCI-P3 is 1.32dE and sRGB is 1.33dE. That result exceeds many professional monitors that cost substantially more.
The 32UHD144's near-117% coverage of DCI-P3 should be no surprise, given that it covers 83.36% of Rec.2020. That makes it one of the most colorful monitors I've tested. You can get similar coverage from the BenQ, MSI and ViewSonic screens with comparable levels of accuracy.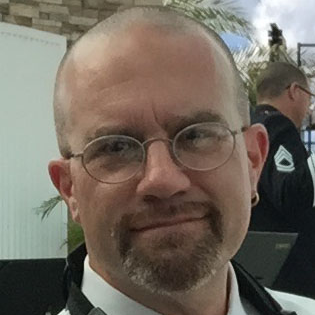 Christian Eberle is a Contributing Editor for Tom's Hardware US. He's a veteran reviewer of A/V equipment, specializing in monitors.