Why you can trust Tom's Hardware Our expert reviewers spend hours testing and comparing products and services so you can choose the best for you. Find out more about how we test.
The comparison group for the Xeneon 32UHD144 is all 32-inch 4K IPS screens running at 144 Hz. We have Philips' 329M1RV, Dell's G3223Q, MSI's MPG321UR-QDX, BenQ's EX3210U and the Mini LED ViewSonic XG321UG. That last one costs around twice as much as the others. It's here to provide a frame of reference for what you get when you buy a top-of-the-line 4K monitor.
Pixel Response and Input Lag
Click here to read up on our pixel response and input lag testing procedures.
Image 1 of 2
144 Hz means a 7ms screen draw time in all cases but the MSI. That one has a tiny advantage with slightly less motion blur at full speed. The 32UHD144 is in line with the others for sheer speed. It is the only one with variable overdrive, which helps up motion resolution a bit over a monitor with fixed overdrive.
It is also one of the quickest overall 4K screens I've measured. 30ms isn't too far behind the capabilities of a QHD/165 Hz monitor. Though the 165 Hz screen will have smoother motion, control response and feel will be similar. The 32UHD144 is a very worthy gaming monitor that will satisfy a player's wish for high pixel density and low input lag.
Viewing Angles
The 32UHD144 has an off-axis image typical of IPS monitors. At 45 degrees to the side, you'll see a 30% light reduction and a shift to reddish green. The detail in shadow areas will be a little harder to make out. You can see that the 0 and 10% steps look the same in the photos. The top view is washed out with a blue tint and a 40% reduction in brightness.
Screen Uniformity
To learn how we measure screen uniformity, click here.
The 32UHD144 does well in the uniformity test with no visible glow or bleed. The light meter detected a little extra light in the lower left corner, but this wasn't enough to be seen with the naked eye. This is clearly a quality panel built to a high standard.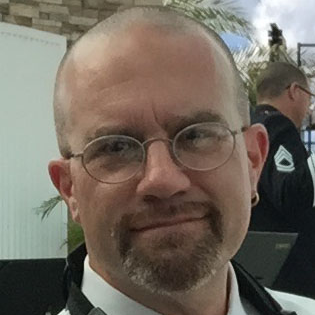 Christian Eberle is a Contributing Editor for Tom's Hardware US. He's a veteran reviewer of A/V equipment, specializing in monitors.