The MSI Optix MPG321UR-QD Xbox Edition is a superb monitor for any gaming system, PC or console. With super-accurate color and no need for calibration, it can serve as a professional display.
Pros
+

+ Tremendous color saturation and volume

+

+ Accurate without calibration

+

+ Selectable color gamuts from sRGB to Rec.2020

+

+ High HDR contrast

+

+ Excellent video processing

+

+ Handy KVM features with lots of USB ports
Cons
-

Calibration reduces light output and contrast

-

Native contrast just average

-

No gamma presets
Why you can trust Tom's Hardware Our expert reviewers spend hours testing and comparing products and services so you can choose the best for you. Find out more about how we test.
In days of old, gaming consoles and PCs peered at each other over a wide rift. If you wanted convenience, you bought a console. The console would connect to the antenna or composite input on your TV. When HDMI appeared, consoles adopted that interface but the graphics processing power of an Xbox or PlayStation still paled next to purpose-built gaming PCs. PC gamers enjoyed QHD and UHD resolution with Adaptive Sync and speeds of 144 Hz, while consoles languished at FHD and a fixed 60 Hz.
Today, that rift is but a tiny fissure. The latest Xbox and Playstation units have Ultra HD resolution, 120 Hz and FreeSync. They are equal to a mid-tier gaming PC and still boast the convenience of plug-and-play gaming.
So it makes sense that gamers might want to use a traditional computer monitor with one rather than their flat-panel TV that's limited to a fixed 60 Hz. And wouldn't it be cool to hook up a PC to that same monitor with a KVM feature? MSI's latest Ultra HD display, the 32-inch Optix MPG321UR-QD Xbox Edition, which is among the best 4K gaming monitors, delivers upon that vision. It's functionally identical to the MPG321UR-QD I reviewed late last year but is now certified to be compatible with the Xbox Series X.
MSI Optix MPG321UR-QD Xbox Edition Specs
Swipe to scroll horizontally
| | |
| --- | --- |
| Panel Type / Backlight | IPS / W-LED, edge array |
| Row 1 - Cell 0 | Quantum Dot |
| Screen Size / Aspect Ratio | 32 inches / 16:9 |
| Max Resolution & Refresh Rate | 3840x2160 @ 144 Hz |
| Row 4 - Cell 0 | FreeSync: 48-144 Hz |
| Row 5 - Cell 0 | G-Sync Compatible |
| Native Color Depth & Gamut | 10-bit (8-bit+FRC) / Rec.2020 |
| Row 7 - Cell 0 | HDR10, DisplayHDR 600 |
| Response Time (GTG) | 1ms |
| Brightness (mfr) | 400 nits SDR |
| Row 10 - Cell 0 | 600 nits HDR |
| Contrast (mfr) | 1,000:1 |
| Speakers | None |
| Video Inputs | 1x DisplayPort 1.4a w/DSC |
| Row 14 - Cell 0 | 2x HDMI 2.1 |
| Row 15 - Cell 0 | 1x USB-C |
| Audio | 3.5mm headphone output |
| Row 17 - Cell 0 | 3.5mm mic input |
| USB 3.0 | 3x up, 6x down |
| Power Consumption | 44.5w, brightness @ 200 nits |
| Panel Dimensions WxHxD w/base | 28.6 x 19-22.9 x 9.9 inches (727 x 483-582 x 252mm) |
| Panel Thickness | 3 inches (75mm) |
| Bezel Width | Top/sides: 0.3 inch (8mm) |
| Row 23 - Cell 0 | Bottom: 1 inch (24mm) |
| Weight | 33.1 pounds (15kg) |
| Warranty | 3 years |
The MPG321UR-QD Xbox Edition starts with a high-performance IPS panel capable of a claimed 1 ms refresh time. I measured 6 ms in my test, which is 1 ms quicker than the non-Xbox version of this monitor. It maxes at the same 144 Hz and runs FreeSync from 48-144 Hz. It is fully G-Sync compatible though this latest Xbox edition has not yet been certified by Nvidia. Since its predecessor is certified, it's likely just a matter of time. Interestingly, an online search strongly implies that the Xbox Edition is a replacement for the MPG321UR-QD, not an additional model.
The star here is the Quantum Dot IPS panel that delivers an incredible 117% of the DCI-P3 color gamut. In fact, I personally deem it a Rec.2020 monitor because it covers over 83% of that gamut with a total error that's below the visible threshold. The MPG321UR-QD Xbox Edition is one of the most colorful monitors I've seen.
Accuracy is provided in equal measure. Not only is calibration completely unnecessary, but you can also choose any gamut for SDR content, sRGB, Adobe RGB or DCI-P3. Or you can go for the maximum space with the native setting. I found no visible errors in any color mode, which is impressive at this price.
HDR10 is supported with an effective dynamic contrast feature that boasts a ratio of almost 14,000:1. The MPG321UR-QD Xbox Edition meets the VESA DisplayHDR 600 spec with output comfortably over 600 nits in HDR mode. SDR content maxes out at just over 400 nits.
The KVM feature is another also sets the MPG321UR-QDX apart: with three USB upstream ports plus a video-capable Type C input, you can hook up a PC and a console and perhaps a streaming box if you wish. With six downstream USBs, you can connect a whole host of peripherals, keyboard, mouse, controller; you name it.
MSI also has unique gaming aids with aiming points that change color automatically to remain visible while moving and a useful sniper feature that zooms in on the center of the screen with variable magnification and size. And if that weren't enough, there's LED lighting on the back. There's a lot to see here.
Assembly and Accessories
The MPG321UR-QD Xbox Edition requires the aid of a Phillips-head screwdriver to attach the panel to the upright. The base goes on with a captive bolt to create a solid package with a premium feel and excellent build quality. The cable bundle includes three USB A to B, and one each of USB-C, HDMI and DisplayPort. An IEC cord shuttles electrons to the internal power supply.
Product 360
Image 1 of 5
Visually, the MPG321UR-QD Xbox Edition is identical to the MPG321UR-QD. The front bezel is quite narrow at just 8 mm around the top and sides with a flush-mounted anti-glare layer. Thanks to the display's prodigious size, you'll barely notice the frame when the power is on. A 32-inch monitor is approaching television size and will stand out on any desktop. At the bottom center is a tiny MSI logo and a room light sensor for the Auto Brightness feature. It can dim or brighten the image when your room light changes.
The base and upright are substantial and solid with no extraneous play. Ergonomic adjustments include nearly four inches of height plus 30 degrees swivel to either side and 5/20 degrees tilt. There is no portrait mode.
The side view is relatively slim given the MPG321UR-QD Xbox Edition's size and there's something you don't see too often these days: side USB and audio ports. There are two USB ports along with headphone and mic jacks. Underneath are the remaining inputs with two HDMI 2.1, one DisplayPort 1.4, one USB-C, three upstream USB and four downstream USB plus another 3.5mm audio port that can accommodate headphones, speakers or a microphone.
OSD Features
The MPG321UR-QD Xbox Edition's OSD is filled with options for gaming, imaging and KVM. It can be a bit confusing at first but since there is no need for calibration, it takes very little effort to set up.
Image 1 of 6
GI stands for Gaming Intelligence and includes an Auto Brightness feature that modulates picture brightness to match your room's lighting. The KVM option lets you choose which upstream USB port is active.
The Smart Crosshair and Optix Scope are unique to MSI monitors. The crosshair can be set to change color with the gaming environment to make sure it's always visible. In practice, it shifts instantly and is indeed always clearly visible. The Optix Scope enlarges the center of the screen. You can choose the size and magnification to make sniping easier.
The Game Modes are confusing because there are also Pro modes in the Professional menu. Here's the secret: leave Game Mode set to User which is the default. Then pick your color gamut in the Pro Mode list. You can use sRGB, Adobe RGB, Display P3 (DCI-P3) or User, which is the full gamut that covers most of Rec.2020. I'll detail all the color modes in my test results on page four.
Night Vision brightens shadow areas to make them more visible. It also reduces contrast so use it sparingly. There are three overdrive settings, of which the middle one is best at reducing blur. You can also engage a backlight strobe (MPRT) that works with Adaptive-Sync. It reduces blur even further, but I observed a phasing artifact that looked a bit like edge enhancement. Refresh Rate puts a frame counter on the screen, while the Alarm Clock can alert you when it's time to take a break. Adaptive Sync can be toggled here as well.
Next up are the Pro modes, which include task-specific options and gamut settings that are very accurate. Just choose the one that best suits your game or content. Image Enhancement is like a sharpness control. It adds edge enhancement which visually reduces resolution.
You can adjust color temperature in the Image menu or tweak RGB sliders. The Normal color temp is spot-on with no adjustment needed.
In the final menu, Setting, there is a switch for the HDMI ports that allows them to work up to 144 Hz with a PC. Many monitors' HDMI inputs are limited to 120 or even 100 Hz, which is another element that sets MSI apart.
MSI Optix MPG321UR-QD Xbox Edition Calibration Settings
The MPG321UR-QD Xbox Edition doesn't require calibration when the Game Mode is set to User. In fact, choosing the Custom color temp reduces brightness and doesn't provide any improvement in color accuracy. I recommend leaving the Game Mode on User, then selecting your gamut from the Pro Mode list. You can use sRGB, Adobe RGB, DCI-P3 or Rec.2020 for SDR content. All are very precise with no visible errors. In HDR mode, the monitor tracks either DCI-P3 or Rec.2020 color depending on how the content is encoded. My only gripe is that the minimum SDR brightness is 121 nits, too high for gameplay in a dark room.
Swipe to scroll horizontally
| | |
| --- | --- |
| Game Mode | User |
| Pro Mode | Gamut of choice (User=Rec.2020) |
| Color Temp | Normal |
| Brightness 200 nits | 27 (min. 121 nits) |
| Contrast | 75 |
Gaming and Hands-on
The MPG321UR-QD Xbox Edition proved itself capable of anything I wanted to do. Working through documents, editing photos, watching video or gameplay; I enjoyed every aspect of its performance. In Windows, engaging HDR makes the desktop a bit washed out when displaying static SDR content. It didn't enhance the work experience though the brightness was never harsh, which is a plus. HDR is best reserved for properly encoded video and gaming.
My go-to SDR game, Tomb Raider, gave me a chance to try the different color gamuts. With Pro Mode set to User, the gamut covers nearly all of Rec.2020 and made the game look cartoonish. It also crushed some highlight detail that consisted of primary colors. The better choice was Display P3. It's still larger than the game's mastered gamut of sRGB, but it returned depth to the picture. Color was properly saturated, meaning it was neither too much nor too little.
I tried the different overdrive settings and confirmed that the middle one, Fast, was best. It keeps blur to a minimum with no ghosting. The backlight strobe, called MPRT, works along with Adaptive-Sync which is something only a few monitors are capable of. But I found it cut brightness too much. The picture was at least 50% dimmer, and since luminance controls are locked out, there's no way to compensate. It made motion very smooth, but I could see a phasing artifact in some instances. It was most visible between vertical lines with a contrasting background, like a barred window, for instance. I found it distracting.
I also tried HDCR, which is a dynamic contrast option for SDR mode. It increased perceived contrast, but some shadow detail was obscured in the process.
HDR is a definite strong point for the MPG321UR-QD Xbox Edition. Its dynamic contrast works much better at broadening range without crushing detail. It was effective in Call of Duty WWII, especially in daytime scenes which popped with bright highlights and vibrant color. Darker material was a bit pasty depending on how much of the scene was in darkness. Bright spots like campfires or explosions improved the look.
Video processing was a slam dunk in every case. Adaptive Sync worked perfectly, and motion resolution was high at speeds over 100 fps. As with any Ultra HD monitor, you'll need a premium video card to enjoy maximum performance. I used a GeForce RTX 3090, which kept frame rates over 120 on average. This is enough for quick response and low lag, and it's only a tad soft when the action gets intense. My benchmark for gaming performance remains QHD at 240 Hz but among UHD screens, the MPG321UR-QD Xbox Edition is one of the very best.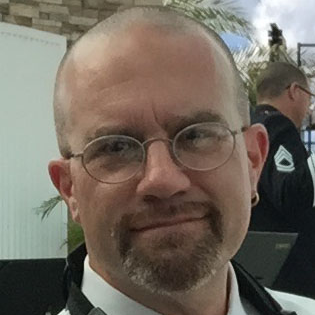 Christian Eberle is a Contributing Editor for Tom's Hardware US. He's a veteran reviewer of A/V equipment, specializing in monitors.
Hello!

I am looking for a solution for PS5 and I am thinking about Inzone m9 or maybe something 32". This MSi looks nice. Is the quality of the image on both similar and difference only in size? Or maybe there is something else? Could you share your own choice, if you would have to make one?

Reply