Why you can trust Tom's Hardware Our expert reviewers spend hours testing and comparing products and services so you can choose the best for you. Find out more about how we test.
The MPG321UR-QD Xbox Edition swims in a fairly big pond with premium Ultra HD displays ranging from 27 to 32 inches. For this comparison, I've included Asus' PG32UQ and VG28U along with ViewSonic's XG320U, the Eve Spectrum D03 and the MSI MPG321UR-QD, which is the same monitor on paper except for the Xbox certification.
Pixel Response and Input Lag
Click here to read up on our pixel response and input lag testing procedures.
Image 1 of 2
I was pleasantly surprised to see the MPG321UR-QD Xbox Edition was a tad quicker than the other screens. One ms may seem small, but that gap makes a visible difference in motion resolution in the response test. The Xbox model is definitely smoother than its predecessor and the other monitors. You can leave the overdrive on its middle setting for a very clean moving image. The MPRT (backlight strobe) feature made a small improvement, but in addition to reducing brightness, it introduced a slight phase artifact that left subtle outlines around moving objects.
In the lag test, the MPG321UR-QD Xbox Edition ran right up with its predecessor at 31 ms of total control lag. This is faster than the average Ultra HD monitor by a few milliseconds. Though this is more than quick enough for casual and skilled players, it may not be quite there for hardcore competition. I certainly had no complaints during my gameplay tests.
Viewing Angles
As an IPS panel, I'd expect good off-axis image quality from the MPG321UR-QD Xbox Edition, and I was not disappointed. There is a slight red shift to the sides, but light is reduced only by 15% and gamma doesn't change enough to obscure shadow detail. The vertical view is better than average as well, with a blue tint and 40% light reduction with only slightly muddled detail rendering.
Screen Uniformity
To learn how we measure screen uniformity, click here.
My MPG321UR-QD Xbox Edition sample had a hotspot in the lower right corner that skewed its uniformity result to the negative. The zone smoothly transitioned into the rest of the screen rather than looking blotchy. It was hard to see in actual content unless the entire image was fairly dark. The rest of the screen was visually perfect.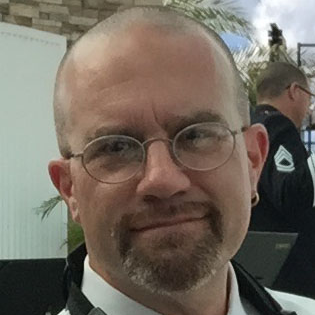 Christian Eberle is a Contributing Editor for Tom's Hardware US. He's a veteran reviewer of A/V equipment, specializing in monitors.
Hello!

I am looking for a solution for PS5 and I am thinking about Inzone m9 or maybe something 32". This MSi looks nice. Is the quality of the image on both similar and difference only in size? Or maybe there is something else? Could you share your own choice, if you would have to make one?

Reply