The XM2we is one of the best mice I've used for playing high-accuracy games such as first-person shooters and ARPGs thanks to its smooth glide, zero latency, and comfortable design.
Pros
+

Excellent contour for claw grip

+

Responsive buttons

+

Large PTFE skates for smooth glide
Cons
-

Inaccurate battery level reporting

-

Decorative contour lines attract dirt
Why you can trust Tom's Hardware Our expert reviewers spend hours testing and comparing products and services so you can choose the best for you. Find out more about how we test.
The Endgame Gear XM2we is one of the best gaming mice I've used in recent years — I was pleasantly surprised to see this mouse become an enjoyable companion for some of my favorite FPS games (and a good stint on Diablo 4) while my Logitech G Pro X Superlight sat neglected.
The Endgame Gear XM2we is the successor to the company's XM1, and several features have been added. The XM2we is wireless, featuring both 2.4GHz wireless and Bluetooth connectivity (plus wired via USB-C), with a 1,000 Hz polling rate. The XM2we uses a PixArt PAW3370 sensor, which has a maximum sensitivity of 19000 CPI, a maximum speed of 400 IPS, and 50 G's of acceleration for those flick-shots. The mouse also has Kailh GO optical switches in its primary buttons and pre-sorted Kailh GM 2.0 switches for the middle and side buttons.
The XM2we doesn't provide any flashy RGB lighting but does give you a standard mouse layout with five easily-accessible programmable buttons, as well as an extra programmable button on the underside of the mouse. It's very lightweight at just 2.22oz (63g) and has an excellently-shaped chassis that worked especially well for my claw grip.
Design and Comfort of the XM2we
The chassis of the XM2we is made from a reassuringly thick-sounding plastic with a non-slip matte finish that's available in either black or white. The finish feels somewhere between being lightly-textured and smooth, and is surprisingly grippy: the mouse sticks to your hand and doesn't slip in the heat of the action. What was also nice during my testing was that the mouse stayed pretty clean — even while testing the white version there were no greasy or oily finger marks on the left and right mouse buttons. That said, I did find that the two slight decorative grooves cut into the main chassis picked up some grime, but they were shallow enough that cleaning the mouse was very easy.
The button layout of the XM2we is simple, with no changes from the traditional mouse format. The middle mouse button uses a single depress click (no left/right tilt switches), and I found the side buttons were perfectly positioned for thumb access using different grip styles, and had a satisfying, snappy click to them. The side buttons are positioned on the left-hand side of the mouse, so the XM2we is a mouse for right-handers — and its shape isn't entirely ambidextrous, either.
There is also a programmable button on the bottom of the mouse, which has the primary role of changing the DPI profile. This button can be reprogrammed in the software — but why would you? It's not a very accessible button, which means there's no easy way to change DPI on-the-fly during a game unless you reprogram one of the five topside buttons.
Much to my pleasure, the XM2we has no obtrusive RGB lighting imitating an EDM festival in my hand. The design of the XM2we focuses on upgrading the already-popular XM1 mouse with upgraded parts (and wireless connectivity) while keeping the same overall look and shape. The XM2we is wireless, featuring both 2.4GHz wireless and Bluetooth connectivity, and it comes with a 2.4GHz wireless USB-A dongle, a USB extender, and a nicely-braided six-foot (1.8m) USB-C to USB A cable that glides smoothly on a desk or mouse mat. The cable even has a slight angle on the end that connects to the mouse (the USB-C end), which raises the cable ever-so-slightly and reduces drag.
On the bottom of the XM2we are two massive PTFE skates — some of the biggest I've ever seen on a mouse this size. They provide excellent glide; I'm not exaggerating when I say the XM2we feels like it's floating when you move it across a nice mouse pad. The floaty smoothness combined with the mouse's low weight of 2.22oz (63g) means this mouse is easy to flick — perfect for landing those headshots.
There is no built-in dongle storage on the XM2we, but this doesn't seem like much of an issue unless you plan to travel with the mouse.
My daily driver is the Logitech G Pro X Superlight, which I find very comfortable for my claw-grip mouse holding style. But in the time I've been testing the Endgame Gear XM2we, I've actually found that I prefer this mouse's slightly wider and more streamlined shape, as well as its snappier-feeling buttons — especially when I'm using a claw-grip while gaming.
Compared to my Logitech G Pro X Superlight which measures 4.92 x 2.5 x 1.57 inches (125 x 63.5 x 40mm), the XM2we is slightly wider at 4.8 x 2.6 x 1.4 inches (122 x 66 x 38 mm) and not quite as high. The primary left and right mouse buttons are wider and extend the entire width of the chassis without hindering switch activation, and the middle mouse button has a rubberized, textured finish with a very subtle ratchet feel. The XM2we felt better-suited to my larger hands than the Logitech G Pro X Superlight, even though they differ in size by a very small margin.
Specs
Swipe to scroll horizontally
| | |
| --- | --- |
| Sensor Model | PixArt PAW3370 |
| Max Sensitivity | 19000 CPI |
| Max Speed (IPS) | 400 IPS |
| Max Acceleration (Gs) | 50 G |
| Polling Rates | 1,000 Hz |
| Programmable Buttons | 6 |
| LED Zones | None |
| Cable | 180cm USB-A to USB-C |
| Connectivity | 2.4GHz, Bluetooth, wired (USB-C) |
| Measurements (L x W x H) | 4.8 x 2.5 x 1.4 inches / 122 x 66 x 38 mm |
| Weight (excluding cable) | 2.22 oz / 63g |
| MSRP / Price at Time of Review | $79.99 / £79.99 |
| Release Date | Dec. 2022 |
Performance of the XM2we
I loved the performance of the XM2we, and it quickly became one of my favorite mice during my test period. It's super responsive and has very accurate tracking thanks to the PixArt PAW3370 sensor, which features a maximum sensitivity of 19000CPI, acceleration of 50 Gs, and a maximum speed of 400 IPS. The lift-off distance from the sensor is 2mm by default, but this can be reduced to 1mm using the Endgame Gear software, which helps keep cursor movement to a bare minimum if you're lifting the mouse off of the surface when gaming.
The XM2we has a responsive polling rate of 1,000 Hz, which, combined with some excellent Kailh GO optical switches for the main buttons, and pre-sorted Kailh GM 2.0 switches for the middle and side buttons, didn't let me down in any of my favorite games. I was impressed at how accurate this mouse felt out of the box, without any major calibration. There were no misclicks or double-clicking issues in my testing, just solid, snappy button presses with the intended switch activations registering instantly.
I didn't notice any latency at all in the XM2we while testing it. You can configure the mouse to feel as responsive (or as unresponsive) as you want using the software. The performance of the PixArt PAW3370 sensor didn't disappoint — the XM2we performed exceptionally well on every surface I tested it on, including mouse pads, bare desks/tabletops, and even the material on the arm of my sofa.
Features and Software of the XM2we
The XM2we has onboard profiles already saved on the mouse, which you can switch through using the tiny button on the underside — so, if you wanted to, you could run the XM2we without ever installing any software, and you'd still have a mouse with outstanding performance in both gaming and daily tasks.
The Endgame Gear software for the XM2we is actually very compact and not bloated like most of the competition. It just does what you want it to do, and has a very light footprint and next to no drain on system resources — something I would love to see more of in peripheral software. You can remap buttons, save to multiple (4) profiles, and change debounce and lift-off settings, polling rates, ripple control, and angle snapping, and that's about it — perfect.
The only negative thing I have to say about the software was that it had weird issues detecting the mouse's battery life. When the mouse was fully charged, the software reported that it had 95% battery life, and the battery life estimate seemed to go up and down on a whim as I used it. It was very difficult to know exactly how much battery life the mouse had left by looking at the software, and there's no low battery indicator on the mouse itself — so the first real sign I saw of the mouse's low battery was when the cursor stopped moving on my screen and the mouse had completely powered down.
Battery Life of the XM2we
The XM2we is powered by a 410mAh battery, which Endgame Gear says is enough for "one week of gameplay." I used the XM2we for work during the day and for some hectic gaming sessions during the evenings, and I managed almost two weeks before I needed to charge it. Fully charging it took around 25 minutes (you can use the mouse while it's charging, but I prefer to turn it off and preserve battery life). I went heavier on the second full charge and managed to game with it for about 96 hours before it died.
There's no unnecessary RGB lighting to drain power, so the battery lasts pretty long. I didn't notice any spikes in latency or sensors cutting out when the battery was low — as I mentioned earlier, the only time I noticed any effect on the cursor was when the battery ran completely dry and the mouse turned off. As I could only gauge a rough estimation of battery life using the software, this was the main indicator that I needed to recharge — which isn't great, of course, because you don't want your mouse to die without warning in the middle of a competition. At the same time, it's kind of impressive that there's no lag in performance even when the battery is on its last legs.
The Bottom Line
Prior to testing the XM2we, I hadn't heard much about Endgame Gear — but after using this mouse, I'm definitely a convert. I absolutely adored everything about the XM2we, from its comfortable shape to its practical design and fantastic accuracy. It's also competitively priced at $79.99, and is one of the cheaper mice in its class — Logitech's G Pro X Superlight is currently $129.99, while the Razer DeathAdder V3 Pro is $149.99.
I've been playing FPS games such as Valorant and Call of Duty: Warzone and ARPGs like Diablo 4, and I've felt like I'm not performing as well if I switch back to my usual mouse. The XM2we is one of the most comfortable claw-grip mice I've used and the buttons and switches feel great — plus, it's a top-notch performer. The only downside was the inaccurate battery life estimation in the mouse's software, but that was a very minor issue overall, especially since the mouse performed incredibly well right until the end.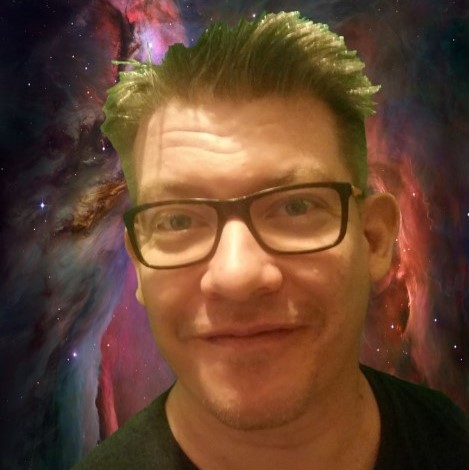 Stewart Bendle is a deals writer at Tom's Hardware. A firm believer in "Bang for the buck" Stewart likes to research the best prices for hardware and build PCs that have a great price for performance ratio.