Why you can trust Tom's Hardware Our expert reviewers spend hours testing and comparing products and services so you can choose the best for you. Find out more about how we test.
Our HDR benchmarking uses Portrait Displays' Calman software. To learn about our HDR testing, see our breakdown of how we test PC monitors.
The 279M1RV delivers in the HDR department. Its 16-zone vertical dimming feature is effective and peak output goes way beyond the DisplayHDR 600 certification. Plus, it renders HDR color accurately.
HDR Brightness and Contrast
Image 1 of 3
Though the Sony takes the top spot for HDR brightness, the 279M1RV handily beats the other displays. When considering LCD monitors, peak luminance is usually the spec that entices everyone. Though I consider overall contrast to be more important, I can say that Philips has addressed both aspects equally well. The black level leads the pack and takes it to the top spot with over 27,000:1 HDR contrast. The only way you'll see better is from a FALD panel. And that will cost you nearly twice the money for a 27-inch screen. The 279M1RV delivers a lot of value with a superb HDR image.
Grayscale, EOTF and Color
Image 1 of 6
The 279M1RV offers six HDR modes, which can be a bit confusing. HDR is HDR and there is only one standard for luminance and color. That standard is met in the DisplayHDR 600 mode where you'll not only get maximum brightness but decent accuracy. Grayscale runs a bit cool at the bright end of the scale, but the error isn't too bad. There is no means to calibrate in this mode which is a bummer. The EOTF tracks almost perfectly with a tone-map transition point at 70%.
Comparing this with the Xbox mode shows a significant difference to the negative. Grayscale is more blue, which only serves to flatten the image. And the EOTF is far too light in tone. This robs the 279M1RV of contrast by raising low and mid-tone hues too much. That also serves to flatten the image. I advise avoiding the Xbox mode since it doesn't look better. Xbox games are mastered to the correct HDR standards already.
HDR color tracking in DisplayHDR 600 mode is excellent for both DCI-P3 and Rec.2020. There is slight over-saturation of all colors, which is OK. Tracking is linear, so no detail is lost. Rec.2020 runs the same way with on-target performance until color runs out around 95%.
The Xbox mode creates a large gap in the color tracking where 20 and 40% targets are a little over-saturated, and higher values are very over-saturated. This creates a cartoonish look to bright content that I would call garish. Again, there is no need for a special Xbox mode. HDR content for this console is mastered to SMPTE standards for HDR10, just like every other game and video.
MORE: Best Gaming Monitors
MORE: How We Test PC Monitors
MORE: How to Buy a PC Monitor: A 2022 Guide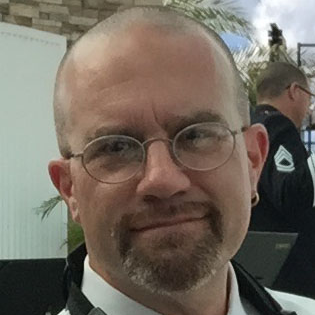 Christian Eberle is a Contributing Editor for Tom's Hardware US. He's a veteran reviewer of A/V equipment, specializing in monitors.