Why you can trust Tom's Hardware Our expert reviewers spend hours testing and comparing products and services so you can choose the best for you. Find out more about how we test.
The 279M1RV's color tests were impressive from the get-go. I quickly discovered that Philips had paid attention to image accuracy and fidelity with numbers that I could not improve upon with calibration.
Grayscale and Gamma Tracking
Our grayscale and gamma tests use Calman calibration software from Portrait Displays. We describe our grayscale and gamma tests in detail here.
Image 1 of 2
Credit: Portrait Displays Calman
There are no visible errors in the 279M1RV's default grayscale run, and in fact, only 100% brightness measures over 1dE. That's pro-level accuracy that many monitors can't achieve with calibration. Though RGB sliders and gamma presets are included, they won't make any improvement, either measured or visual. Gamma tracks a tad light with a slight dip at 90%. This is a tiny error that won't be visible in typical video or gaming content.
If you select sRGB in the Color Temp menu, the 279M1RV renders that gamut and maintains the correct 6500K color temp and 2.2 gamma. Again, that gamma is a shade light but close enough to not create a visible issue. This is excellent performance, worthy of a professional display.
Comparisons
Image 1 of 4
0.69dE is the 279M1RV's default grayscale test result. It truly doesn't get better than that. The Dell is impressive too, but one cannot ignore the level of accuracy here. Compared to the bottom three, that's significant.
After calibration of all screens, the Corsair pips the Philips for first place. And all monitors have invisible grayscale errors. But who wouldn't prefer a perfect display out of the box? The 279M1RV is that.
In the gamma test, the 279M1RV shows a very tight range of values, with just 0.09 separating the brightest and darkest factors. With that dip at 90%, the average value deviation is slightly higher at 2.72%, representing an actual value of 2.15.
Color Gamut Accuracy
Our color gamut and volume testing use Portrait Displays' Calman software. For details on our color gamut testing and volume calculations, click here.
Image 1 of 2
The 279M1RV's color is equally impressive with a native gamut error of just 0.97dE. Again, many professional monitors can't achieve this without calibration. Philips manages it right out of the box. Gamut coverage is almost full; only green and cyan come up a tad short. And visually, there is a lot of color saturation here.
The sRGB gamut measures almost perfectly as well. Red is a tad under-saturated, but few users will be able to see this error. Most players will keep the full gamut turned on for SDR content, but if you want the smaller color space, the option is in the Color Temp menu.
Comparisons
Image 1 of 2
The 279M1RV takes first place in the gamut accuracy comparison from five other calibrated screens. This is excellent performance. Though none of the displays here have an issue, the Philips manages perfection without needing adjustment. Just set brightness to taste and you're ready to play.
The Corsair and the BenQ over-achieve in the gamut volume test with values well over the 100% mark. The 279M1R is the best of the rest with an excellent 94.81% score. Visually, the top two screens will render a little more red, but in most content, users will be hard-pressed to see a difference. Philips has done well here. Due to the red primary performance, the sRGB coverage is a little short of 100%. This monitor is well-qualified for color-critical work like photography or video editing.
MORE: Best Gaming Monitors
MORE: How We Test PC Monitors
MORE: How to Buy a PC Monitor: A 2022 Guide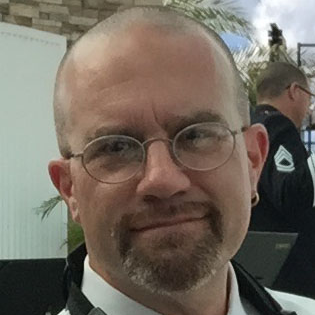 Christian Eberle is a Contributing Editor for Tom's Hardware US. He's a veteran reviewer of A/V equipment, specializing in monitors.