Why you can trust Tom's Hardware Our expert reviewers spend hours testing and comparing products and services so you can choose the best for you. Find out more about how we test.
Comparison Products
The 2TB Samsung 990 Pro must be compared to its immediate predecessor, the Samsung 980 Pro, but also to its two largest likely rivals: the WD Black SN850X and the SK hynix Platinum P41. The Crucial P5 Plus is another popular proprietary drive. Other competitors use InnoGrit's IG5236 controller, as with the HP FX900 Pro, or Phison's E18 controller, as with the Kingston KC3000 or updated Sabrent Rocket 4 Plus. These final two drives have minor differences, such as with pSLC caching. These last three drives are all using Micron's 176-layer TLC. We tested the 990 Pro in both the default and Full Power modes.
Trace Testing - 3DMark Storage Benchmark
3DMark's Storage Benchmark focuses on real-world gaming performance. Each round in this benchmark stresses storage based on gaming activities including loading games, saving progress, installing game files, and recording gameplay video streams.
Image 1 of 3
The 990 Pro delivers the best results we've seen in 3DMark to date, beating the SN850X and Platinum P41. Full Power Mode improves performance even more.
Trace Testing – PCMark 10 Storage Benchmark
PCMark 10 is a trace-based benchmark that uses a wide-ranging set of real-world traces from popular applications and everyday tasks to measure the performance of storage devices.
Image 1 of 3
The 990 Pro also brings astonishing results in PCMark 10 with an even greater lead than it had in 3DMark. Full Power Mode doesn't offer any gains this time, but the 990 Pro simply devastates its 980 Pro predecessor in this test.
Transfer Rates – DiskBench
We use the DiskBench storage benchmarking tool to test file transfer performance with a custom, 50GB dataset. We copy 31,227 files of various types, such as pictures, PDFs, and videos to a new folder and then follow-up with a reading test of a newly-written 6.5GB zip file.
Image 1 of 3
In DiskBench we can see that high-end PCIe 4.0 drives are essentially limited by the interface. The 990 Pro stil does well, but it's basically on par with the SN850X in the copy test. This is one test where the Platinum P41 remains on top.
Synthetic Testing - ATTO / CrystalDiskMark
ATTO and CrystalDiskMark (CDM) are free and easy-to-use storage benchmarking tools that SSD vendors commonly use to assign performance specifications to their products. Both of these tools give us insight into how each device handles different file sizes.
Image 1 of 12
There are no big surprises with ATTO. We do see some variation in the 990 Pro at higher block sizes, as we did with the 980 Pro. These variations are reversed at 1MB and 2MB, likely due to differences in the architecture of the flash. Samsung has moved to a four-plane design at 176-layer while at 128-layer it remained dual-plane; SSDs actually open a superpage across all planes to improve performance. Controller handling here can lead to some unwanted inconsistency, although the real world impact is debatable.
CDM's sequential results indicate that the 990 Pro is better than the 980 Pro and generally it fares well. The exception is at QD1, although performance is still relatively good. Random performance is excellent with reads, particularly in Full Power Mode, but write performance is lackluster in both modes. The former result is not surprising given the relatively low read latency of this flash at 40µs, an area in which Samsung excels. Random read, low queue depth performance tends to be relevant for a drive's "real world" feel, and the 990 Pro is the best we've yet tested here.
Sustained Write Performance and Cache Recovery
Official write specifications are only part of the performance picture. Most SSDs implement a write cache, which is a fast area of (usually) pseudo-SLC programmed flash that absorbs incoming data. Sustained write speeds can suffer tremendously once the workload spills outside of the cache and into the "native" TLC or QLC flash. We use Iometer to hammer the SSD with sequential writes for 15 minutes to measure both the size of the write cache and performance after the cache is saturated. We also monitor cache recovery via multiple idle rounds.
Image 1 of 5
The 2TB Samsung 990 Pro writes at up to 6.2 GBps for 39 seconds, suggesting a pSLC cache size of about 240GB. Officially, the 990 Pro utilizes TurboWrite 2.0 - like the 980 Pro - which at 2TB is rated for 226GB. Of this, 10GB is static while 216GB is dynamic. The drive may engage in some folding in the background which can create an effectively larger cache. This drive may have different caching characteristics when run in PCIe 3.0 mode. Hybrid caches are becoming more common and that's generally a good thing as such caches offer a good balance between performance and consistency.
After the pSLC cache runs out, the 990 Pro maintains around 1.4 GBps in a direct-to-TLC mode. This is slower than expected and, indeed, the rest of the drives in the test will all eventually out-write it. Post-pSLC performance may not seem super relevant in practice, but you are more likely to hit this state when the drive is fuller.
Samsung's rated write performance of this flash has it faster than any other on the market, but there are reasons to limit write speeds. The most obvious reason is to provide better performance consistency, that is sustained performance, particularly with a flexible pSLC cache. Lower writes speeds may also induce less wear on the flash.
Other reasons include thermal and power management. The former can improve lifespan and performance consistency by avoiding throttling. The latter can mean better drive efficiency, particularly in laptops and consoles. Samsung has emphasized improved thermal and power management with this drive, so this makes sense. Additionally, the DirectStorage API may hit drives harder, so with faster drives we are seeing more effort being put into power and thermal controls.
Power Consumption and Temperature
We use the Quarch HD Programmable Power Module to gain a deeper understanding of power characteristics. Idle power consumption is an important aspect to consider, especially if you're looking for a laptop upgrade as even the best ultrabooks can have mediocre storage.
Some SSDs can consume watts of power at idle while better-suited ones sip just milliwatts. Average workload power consumption and max consumption are two other aspects of power consumption, but performance-per-watt is more important. A drive might consume more power during any given workload, but accomplishing a task faster allows the drive to drop into an idle state more quickly, ultimately saving energy.
We also monitor the drive's temperature via the S.M.A.R.T. data and an IR thermometer to see when (or if) thermal throttling kicks in and how it impacts performance. Remember that results will vary based on the workload and ambient air temperature.
Image 1 of 4
The 990 Pro is quite power-efficient in both power modes, easily besting the older 980 Pro but not setting any new records. It falls somewhere in-between the SN850X and Platinum P41, which is not a bad thing. It's possible, if not likely, that this drive would show strong efficiency in more nuanced testing. This flash is significantly more efficient than what Samsung delivered on the 980 Pro and the improved low-power states on the 990 Pro should allow it to generally do better in laptops. Enhanced thermal management should also help it maintain efficiency with sustained workloads.
The Full Power Mode is a bit less efficient, but the distance between it and the normal mode would probably be much larger in some cases. For example, laptops tend to be much better at utilizing idle power states, so ignoring those would likely ramp up battery usage quite a bit. This also means that if you're plugged in with a workstation-class laptop that the Full Power Mode could be beneficial. Of course, most drives ramp up power modes with heavy workloads anyway, so this may be more about response time as it corresponds to power state enter and exit latencies.
While it is possible to see that the 990 Pro pulls less power during idle than with the Full Power Mode in our test, it is important to keep in mind that this test is designed for typical desktop use. These drives as a whole will pull less power with lower idle states on laptops. Thus, the Full Power Mode differential will be more significant in that case.
We also tested temperatures to see how effective Samsung's thermal optimizations work in practice. The drive idled around 40C - 36C by sensor, 45C by IR gun - which is well within reason. Over 1.6TB of writes saw the drive reaching around 72C which is comfortably below the first throttling point. This is a significantly lower load temperature than with the bare SN850X and the Platinum P41. Our 2TB 990 Pro sample did not come with a heatsink and it is likely that a heatsink would lower temperatures considerably.
Test Bench and Testing Notes
Swipe to scroll horizontally
| | |
| --- | --- |
| CPU | Intel Core i9-12900K |
| Motherboard | ASUS ROG Maximus Z690 Formula |
| Memory | 2x16GB Corsair Dominator DDR5 5600 CL36 |
| Graphics | Intel Iris Xe UHD Graphics 770 |
| CPU Cooling | Arctic Liquid Freezer II - 420 |
| Case | Streacom BC1 Open Benchtable |
| Power Supply | Corsair SF750 Platinum |
| OS Storage | Sabrent Rocket 4 Plus 2TB |
| Operating System | Windows 11 Pro |
We use an Alder Lake platform with most background applications such as indexing, windows updates, and anti-virus disabled in the OS to reduce run-to-run variability. Each SSD is prefilled to 50% capacity and tested as a secondary device. Unless noted, we use active cooling for all SSDs.
Conclusion
The Samsung 990 Pro is an exceptionally powerful PCIe 4.0 SSD. It did not disappoint, giving us some record-breaking results and performing well where it mattered. Sustained write performance seemed a bit relaxed, but the overall consistency of the drive makes it worthwhile. Samsung updated its software in time for the release of this drive and that includes customizable options for power modes. This drive proved to be efficient and thermally-sound, but it is possible to push it for higher performance if desired.
This drive is a fine successor to the 980 Pro and, perhaps more importantly, a strong rival for the Platinum P41 and SN850X. Those two drives shone brightly earlier this year by pulling away from the ever-growing pack of high-end PCIe 4.0 drives. In particular, the Platinum P41 impressed with its efficiency and record-setting performance results. The SN850X got pretty close and is now often priced very competitively, but it also has the option for a heatsink that the Platinum P41 lacked.
Samsung focused on power efficiency and thermal management with the 990 Pro so that its high performance would work well in a laptop or a PS5, in addition to a high-end desktop. This puts it somewhere between the other two drives in terms of efficiency but with the potential for the highest performance we've seen to date. It's likely this drive would be even more efficient inside a laptop with proper idle states. It also makes for a very compelling high-end gaming drive given its High Power Mode and other features that should work well with DirectStorage.
While many lamented the lack of a heatsink option on the Platinum P41, Samsung took from WD's playbook and offers it along with RGB, as with the SN850X. This supposedly applies even to the 4TB SKU which won't arrive until next year. The 4TB SN850X lacks this option, however it is actually available and has been as low as $399.99 at the time of review. That means Samsung still has a hole at that capacity for at least a few more months, although it can ably rival the Platinum P41 at 1TB and 2TB.
The top criticism we had for the SN850X was its pricing: launch MSRP prices were far too high given the other options available on the market, especially given the downward-trending pricing in the NAND and SSD industries. Samsung's MSRPs for the 990 Pro are likewise too high. WD quickly reduced its prices well below MSRP, more so than did SK hynix with the Platinum P41, making the SN850X a very compelling option. Samsung will likely sell this below MSRP and it really has to in order to effectively compete. It is certainly capable of carrying at least a bit of a premium, though, as it appears to be the all-around champion at this point in time.
MORE: Best SSDs
MORE: Best External SSDs and Hard Drives
MORE: How We Test HDDs And SSDs
MORE: All SSD Content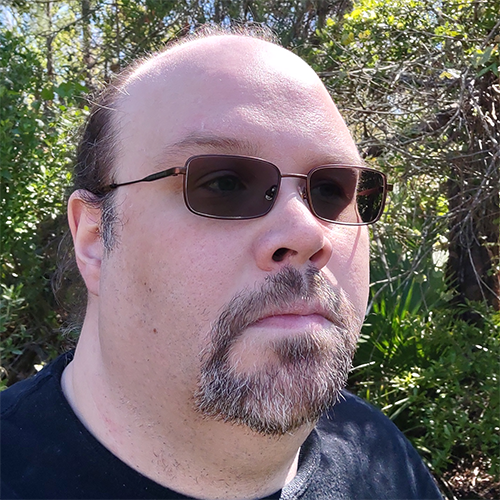 Shane Downing is a Freelance Reviewer for Tom's Hardware US, covering consumer storage hardware.