Why you can trust Tom's Hardware Our expert reviewers spend hours testing and comparing products and services so you can choose the best for you. Find out more about how we test.
For those who subscribe to the mantra "Go big or go home," there are several choices in the jumbo monitor category. Some gamers use a TV, which can be a good if you choose a display with low input lag, high refresh and Adaptive-Sync. But one could maximize the use of space with a 49-inch panel in the 32:9 aspect ratio. The latest models sport 5120 x 1440 resolution, which is like having two 27-inch 1440p screens but with no black line down the middle.
There are only a few choices in this category, and they aren't exactly cheap. The Viotek SUW49DA, however, is a solid value. It has the necessary resolution, along with 120 Hz, Adaptive-Sync, extended color and HDR. Sadly, HDR doesn't look much different than SDR content, and you can't use HDR with Adaptive-Sync.
But there is still plenty of contrast here, along with more color than nearly every monitor we've reviewed to date. DCI-P3 gamut coverage was nearly 98%, according to our testing, and our calibration got the contrast ratio up close to 3,000:1. The SUW49DA looks fantastic whether you're writing an email or battling through the streets of 1945 Europe.
Gaming with the SUW49DA a unique experience. If sitting 2-3 feet away, you're completely wrapped in screen. It's hard to imagine a greater suspension of disbelief. We quickly got used to keeping our heads on a swivel in first-person shooters, and that only added to the realism. Input lag and panel response were plenty fast, and we were never distracted by video processing artifacts or motion blur.
At around $980 as of this writing, the Viotek SUW49DA is a premium purchase and costs more than two comparable 27-inch QHD flat screens. But the SUW49DA is still cheaper than some 34-inch ultrawides and immerses the user far more than any 21:9 monitor can. Once you've played your favorite game on it, it's hard to go back to 16:9. If you're looking to add something truly unique and special to your gaming rig, the Viotek SUW49DA is a great choice.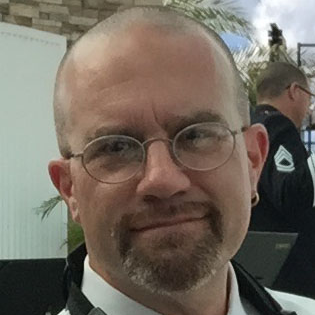 Christian Eberle is a Contributing Editor for Tom's Hardware US. He's a veteran reviewer of A/V equipment, specializing in monitors.
First, thanks for the detailed review!

A suggestion: It would be useful to reiterate in the conclusions that this monitor does not have an SRGB mode. You say in the article that this is not a big deal (and mention potential workarounds), but to some users this is indeed a deal-breaker on a wide gamut display that would be used for more than just gaming.

Reply