AOC delivers solid value and performance with its C27G2Z. A 27-inch curved 240 Hz VA FHD panel promises high frame rates, high contrast, saturated color and an excellent gaming experience for just $200.
Pros
+

Excellent contrast

+

Accurate and saturated color

+

Snappy and responsive gaming performance

+

Solid value
Cons
-

Imprecise overdrive

-

No HDR support

-

No speakers or USB
Why you can trust Tom's Hardware Our expert reviewers spend hours testing and comparing products and services so you can choose the best for you. Find out more about how we test.
When shopping for a gaming monitor, it's easy to get caught up in the many specs and features used to market them. If you have the budget for a premium display, you can get everything – high resolution, high speed, high contrast, high performance, lots of color and the latest bleeding-edge tech. But if you are looking for value, it's best to prioritize the features you desire.
The gaming experience hinges mainly on panel speed and response, so spending money on a fast refresh rate is wise before considering screen size or resolution. AOC has just the ticket with its C27G2Z. This 27-inch VA monitor has a curved screen with a 3,000:1 contrast ratio along with 240 Hz, Adaptive-Sync and wide-gamut color. And it sells for $200 at this writing.
AOC C27G2Z Specs
Swipe to scroll horizontally
| | |
| --- | --- |
| Panel Type / Backlight | VA / W-LED, edge array |
| Screen Size / Aspect Ratio | 27 inches / 16:9 |
| | Curve radius: 1500mm |
| Max Resolution & Refresh Rate | 1920x1080 @ 240 Hz |
| | FreeSync: 48-240 Hz |
| | G-Sync Compatible |
| Native Color Depth & Gamut | 8-bit / DCI-P3 |
| Response Time (GTG) | 1ms |
| Brightness (mfr) | 300 nits |
| Contrast (mfr) | 3,000:1 |
| Speakers | None |
| Video Inputs | 1x DisplayPort 1.2 |
| | 2x HDMI 2.0 |
| Audio | 3.5mm headphone output |
| USB | None |
| Power Consumption | 23.8w, brightness @ 200 nits |
| Panel Dimensions | 24.1 x 15.7-20.7 x 9.0 inches |
| WxHxD w/base | (612 x 399-529 x 229mm) |
| Panel Thickness | 2.9 inches (74mm) |
| Bezel Width | Top/sides: 0.3 inch (7mm) |
| | Bottom: 0.9 inch (20mm) |
| Weight | 11.9 pounds (5.4kg) |
| Warranty | 3 years |
While high pixel density adds to the sharpness and clarity of an image, you won't be disappointed in a 27-inch FHD panel. It sports 82ppi, just enough to produce a picture without visible pixel gaps when viewed at a three-foot distance. The C27G2Z also has a 1500R curvature which is a nice value-add. The subtle curve adds a slight immersive effect without any noticeable distortion.
240 Hz and Adaptive-Sync are the specs of greatest interest. High frame rates are the surest ticket to smooth motion resolution and fast response. Now that 360 and 500 Hz monitors are available, 240 Hz should be considered a starting point for competitive gaming. The C27G2Z achieves this rate without overclocking. It also supports FreeSync and G-Sync from 48 to 240 Hz. It hasn't been certified by Nvidia, but I can confirm that it runs G-Sync just fine.
Image quality is enhanced by a VA panel that met its claimed 3,000:1 contrast ratio in my tests. The C27G2Z does not process HDR10 signals, but it does include three HDR emulation modes that tweak gamma to produce a little more punch to the image. Either way, the deep blacks and saturated color promised by VA technology are fully present here.
The feature set is pared down, as expected at this price point. There are no integrated speakers or USB ports. And there is no LED lighting. You get an aiming point and a frame counter in the OSD, fairly accurate color, and good results from calibration. The performance needed for both gaming and image fidelity is there. The C27G2Z seems like a decent value, so let's take a look.
Assembly and Accessories
The C27G2Z arrives packed in crumbly foam in its three components: base, upright and panel. They assemble without tools into a reasonably solid and lightweight package. The power supply is internal, so you get an IEC cord along with HDMI and DisplayPort cables.
Product 360
Image 1 of 6
The C27G2Z has a bit of red trim, reminiscent of AOC's Agon line, to offset the black panel and silver base. There isn't any LED lighting, but the trim is bright and creates a good effect. The monitor's design intent is clearly game-focused.
The stand features good ergonomics with 5/23 degrees tilt, 30 degrees swivel and a 130mm height adjustment. You can just get the screen to a center eyepoint in the vertical position. This is my preference for all monitors, especially curved models. Setting the panel this way gives you the full potential of the curve's immersive effect.
The input panel has two HDMI 2.0 ports and a DisplayPort 1.2. All will run at FHD resolution at 240 Hz, but you'll need to use DisplayPort for G-Sync. FreeSync works through all three inputs. If you'd like to use headphones or powered speakers, a 3.5mm audio jack is provided. There are no built-in speakers, nor are there any USB ports.
If you look closely at the tiny white power LED at the lower right, you'll see molded-in symbols for the five control keys. One toggles power, and I accidentally turned the monitor off a few times when reaching for the key that activates the OSD. The first three buttons provide quick access to input selection, game mode and the aiming point.
OSD Features
The C27G2Z's fourth control key opens the ribbon-like OSD on the bottom of the screen. It is the same menu I've seen from AOC for the past decade, and it is relatively intuitive though a little clunky to navigate with buttons. I would rather have a joystick.
Image 1 of 6
The Luminance menu includes seven picture modes that correspond to different activities. Standard is the default and best mode as it gives users access to all other picture and gaming options. Also here are three gamma presets, dynamic contrast and the HDR emulation modes. There are three options that look similar but add different levels of edge enhancement. Their approximation of HDR is just OK, but since the C27G2Z already has excellent contrast, I didn't find that they improved the image, only made it look different. There is no actual HDR support here.
In Color Setup, you'll find four color temp presets plus a user mode with RGB sliders. The C27G2Z doesn't need calibration, but a small improvement is possible with a few tweaks. This is a wide-gamut display so if you want sRGB, it's one of the color temp options and is quite accurate.
Picture Boost is something unique to AOC monitors. It lets you create a bright section on the screen that can be sized and moved about. Within it, you can adjust brightness and contrast to set it off from the surrounding area. It's a great way to highlight something like a graphic or part of a gaming environment.
The OSD can be moved around the screen if you don't like its default position at the bottom center. This menu also has the DP version toggle and volume control.
In Game Setting, there are six additional picture modes for different game types. My advice, leave that off to avoid confusion. If you start combining Eco and Game modes, it's easy to become lost in the options. Also here is a three-level overdrive which I found too coarse in operation. I couldn't find a setting free of either black or white ghosting artifacts. This menu also has the Adaptive-Sync toggle and a frame rate counter. If you turn off Adaptive-Sync, a motion blur reduction slider becomes visible. This is a backlight strobe with 20 brightness levels. Darker settings reduce blur further, but past level 10, the phasing artifact common to this feature becomes too distracting. I recommend leaving this off and sticking with Adaptive-Sync.
AOC C27G2Z Calibration Settings
The C27G2Z delivers decent accuracy out of the box. It benefits from calibration, but it's not strictly necessary. The grayscale errors are barely visible in content and gamma tracks very well. The color gamut is wide, covering over 88% of DCI-P3. If you want the smaller sRGB space, that option is available in the color temp menu. For my tests, I calibrated the user color temp using the RGB sliders. Gamma was fine on its default setting of 1. If you want a lighter look, choose 2; darker, choose 3. You can also experiment with the three HDR emulation modes; the C27G2Z doesn't support HDR10 processing. Below are the settings I used for all content.
Swipe to scroll horizontally
| | |
| --- | --- |
| Eco Mode | Standard (Game Mode Off) |
| Brightness 200 nits | 81 |
| Brightness 120 nits | 39 |
| Brightness 100 nits | 28 |
| Brightness 80 nits | 17 (min. 51 nits) |
| Contrast | 47 |
| Gamma | 1 |
| Color Temp User | Red 49, Green 52, Blue 51 |
Gaming and Hands-on
I'll get the question of resolution answered first. 27 inches is the largest FHD monitor I would care to use, but the C27G2Z's 82ppi is enough to get the job done for both work and play. Unless you plan to sit less than two feet away from the screen, you won't see the pixel structure, even in finely detailed images. Clarity is aided here by the panel's prodigious contrast which is around 3,200:1.
I spent time using the C27G2Z before and after calibration and found the small adjustments required are worth doing. Yes, the picture looks fine out of the box. But the calibrated image is a little better.
The only issue I noted with productivity is that at 100% font scaling, you'll have to scroll a bit more to see websites or to edit long documents. But this is a minor point that only someone accustomed to large high-res screens will experience. There is enough resolution here for whatever one wishes to do.
When taken in the context of a budget gaming monitor, the C27G2Z excels. It's snappy and responsive with the reasonably smooth motion one would expect from a 240 Hz panel. Input lag was imperceptible to me and my average skills. A more talented player might benefit from a 360 Hz display or a 240 Hz QHD model. But with the FHD resolution in use here, frame rates are easy to maintain. You won't need a premium video card to hit 240fps.
Picture quality is top-notch thanks to the C27G2Z's excellent contrast and wide-gamut color. Accuracy is apparent with or without calibration, as everything looked natural and correct. Shadow detail is rich with deep blacks, and I saw bright highlights that added to the sense of dimension. Doom Eternal was well-detailed with good clarity. The overdrive artifacts I observed in test patterns were less evident during actual gameplay. I recommend avoiding the HDR emulation modes. They add a distracting level of edge enhancement that only reduces clarity.
Overall, the C27G2Z is a solid value among gaming monitors and affords a bit more speed and performance than a 165 Hz display of the same resolution. Since it is priced below 27-inch QHD monitors, it will certainly fill the bill for gamers seeking value.
MORE: Best Gaming Monitors
MORE: How We Test PC Monitors
MORE: How to Buy a PC Monitor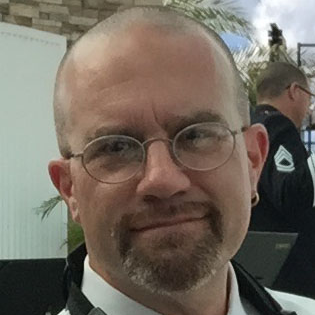 Christian Eberle is a Contributing Editor for Tom's Hardware US. He's a veteran reviewer of A/V equipment, specializing in monitors.