Why you can trust Tom's Hardware Our expert reviewers spend hours testing and comparing products and services so you can choose the best for you. Find out more about how we test.
We've long held the axiom that a monitor's resolution is less important than its contrast, color saturation and color accuracy. It's also true that 1080p monitors running at high framerates render moving images just as clearly as higher-res models. A 240 Hz 1080p display has equal or superior motion resolution to a 144 Hz 1440p panel. But there is a point where pixel density becomes a factor. 27 inches is the practical limit for 1080p. Beyond that, you'll see the pixels when sitting 3-4 feet away from the screen. Televisions can get away with this because you typically sit at least 8-10 feet back. Then, 68ppi doesn't call attention to itself.
The AOC C32G2ZE presents a conundrum. On the upside, it delivers class-leading contrast, richly saturated color and accuracy with calibration. It also hits 240 Hz, supports Adaptive-Sync and has solid video processing. The image moves as smoothly as it possibly can. But since the pixel structure is visible, it isn't quite as sharp as a 25 or 27-inch 1080p monitor.
We also wish the C32G2ZE supported HDR. Its high-contrast VA panel is the perfect candidate. Even without it, the image has tremendous depth and pop with true blacks and super-bright highlights.
The question of image quality is answered positively in every metric except resolution. Some will be able to enjoy its great color and contrast; others will be distracted by its slightly soft image. It will depend on how far away you sit and how sharp your vision is.
The AOC C32G2ZE is certainly unique. As the only 32-inch, FHD monitor we've ever reviewed, it does a lot of things right. But if possible, we suggest viewing one in person before deciding. It's not for everyone.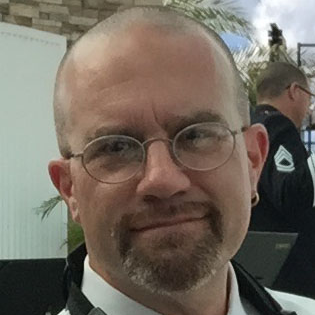 Christian Eberle is a Contributing Editor for Tom's Hardware US. He's a veteran reviewer of A/V equipment, specializing in monitors.