Cooler Master delivers top-tier cooling performance at a lower price than the competition.
Pros
+

Top-tier cooling performance

+

Full RAM clearance

+

Just $119
Cons
-

Louder than the competition
Why you can trust Tom's Hardware Our expert reviewers spend hours testing and comparing products and services so you can choose the best for you. Find out more about how we test.
Cooler Master has been busy updating its entire cooling lineup, and this summer and fall we expect to be testing many releases from the company. We recently reviewed the MA824 Stealth air cooler, which impressed us with its high-end cooling performance, combined with quiet operation.
Here we're looking at Cooler Master's latest 360mm AIO liquid cooler, the MasterLiquid 360L Core ARGB. It features a new "Gen S" dual-chamber liquid pump and a thicker radiator for improved cooling capacity vs its predecessor, the PL360 Flux. But is it enough to earn a spot on our best AIO Coolers list? We'll have to install and test the cooler to find out.
Cooler Specifications
Swipe to scroll horizontally
| | |
| --- | --- |
| Cooler | Cooler Master MasterLiquid 360L Core ARGB |
| MSRP | $119.99 |
| Installed Size | 394 (L) x 119.6 (W) x 27.2 mm (H) |
| Radiator Material | Aluminum |
| Socket Compatibility | Intel LGA 1700 / 1200 / 1151 / 1150 / 1155 / 1156 |
| | AMD AM5 / AM4 / AM3+ / AM3 / AM2+ / AM2 / FM2+ / FM2 / FM1 |
| Base | Redesigned Copper Base |
| Warranty | 3 years |
| Max TDP (Our Testing) | ~250W on Intel's i7-13700K |
Packing and Included Contents
Cooler Master's MasterLiquid 360L Core ARGB arrives in a box similar in size to other coolers in its class.
The inner contents are protected by molded foam and cardboard, helping to ensure the cooler arrives undamaged.
Included with the package are the following:
360mm Radiator & Gen S Water Pump
Three 120mm Fans
CryoFuze Thermal Paste
ARGB & Fan Splitters
Mounting for Intel and AMD Platforms
Installation on LGA1700
Installing the cooler on our LGA 1700 testbed was a pretty standard process.
1. Apply the backplate to the back of the motherboard.
2. Secure the mounting standoffs on the mounting holes.
3. Screw in the mounting bars against the base of the CPU block, and then secure the mounting bars against the standoffs using the included thumbscrews.
4. Attach the fans to the radiator, and then secure the radiator to your computer's case.
5. Lastly, connect the fans to the PWM & ARGB splitters, and then connect the splitter cords to the motherboard.
Features of Cooler Master's MasterLiquid 360L Core
Gen S Dual Chamber Pump
The MasterLiquid 360L's pump features the latest dual-chamber "Gen S" design, which features boosted water flow and stronger liquid pressure levels over previous models, for improved cooling performance.
Full Copper Heatplate
The copper contact plate has been redesigned to target heat spots with precision.
New Pump Aesthetic
The MasterLiquid 360L Core features a newly redesigned CPU block.
Complete RAM compatibility
As the compact CPU block of the AIO does not overhang or interfere with RAM in any way, all sizes of DDR4 & DDR5 DIMMs are supported.
CryoFuze thermal paste
While many companies only include a bare minimum of thermal paste, Cooler Master includes a full tube of its signature CryoFuze thermal paste along with the cooler.
Increased fin surface area
Compared to previou- generation Cooler Master liquid coolers, the radiator fins of the MasterLiquid 360L Core are larger to allow for increased heat dissipation.
Three 120MM ARGB fans
There's more to a cooler than just the heatsink or radiator. The bundled fans have a significant impact on cooling and noise levels. Included with the MasterLiquid 360L Core are three new ARGB fans designed for use with radiators.
Swipe to scroll horizontally
| | |
| --- | --- |
| Model | Unspecified |
| Dimensions | 120 x 120 x 25 mm |
| Fan Speed | 650-1750 RPM ± 10% |
| Air Flow | 71.93 CFM (Max) |
| Air Pressure | 1.86 mmH20 (Max) |
| Bearing Type | Rifle |
| MTTF | >160,000 hours |
| Lighting | ARGB |
Foreword
Modern high-end CPUs, whether Intel or AMD, are difficult to cool in intensive workloads. In the past, reaching 95C+ on a desktop CPU might have been a cause for concern. But with today's processors, it is considered normal operation. Similar behavior has been present in laptops for years due to cooling limitations in tight spaces.
Despite assurances from the CPU manufacturers that there is no concern in running the CPU at or near its maximum temperature, many enthusiasts still prefer to have their CPUs run at lower temperatures. The majority of coolers won't be capable of achieving this in the strongest and most power-hungry of workloads, but the strongest of 360mm AIOs are able to handle the heat with Intel's i7-13700K.
Our expectations are high for Cooler Master's MasterLiquid 360L Core, and as such we'll be testing it against two of the strongest AIOs on the market: DeepCool's LT720 and MSI's MAG S360.
LGA1700 Socket Bending
There are many factors other than the CPU cooler that can influence your cooling performance, including the case you use and the fans installed in it. A system's motherboard can also influence this, especially if it suffers from bending, which results in poor cooler contact with the CPU.
In order to prevent bending from impacting our cooling results, we've installed Thermalright's LGA 1700 contact frame into our testing rig. If your motherboard is affected by bending, your thermal results will be worse than those shown below. Not all motherboards are affected equally by this issue. I tested Raptor Lake CPUs in two motherboards. And while one of them showed significant thermal improvements after installing Thermalright's LGA1700 contact frame, the other motherboard showed no difference in temperatures whatsoever! Check out our review of the contact frame for more information.
Testing Methodology
All testing is performed at a 23C ambient room temperature. Multiple thermal tests are run on each CPU to test the cooler in a variety of conditions, and acoustic measurements are taken with each result. These tests include:
1. Noise-normalized testing at low noise levels
2. "Out of the box"/Default Configuration Thermal & Acoustics Testing
a.) This means no power limits on Intel's i7-13700K
b.) Because CPUs normally hit Tjmax in this scenario, the best way to compare cooling strength is by recording the total CPU package power consumption.
3. Thermal & Acoustics testing in Power Limited Scenarios
a.) I've tested with limits of 175W and 125W enforced.
The thermal results included are 10-minute testing runs. To be sure that was sufficiently long to tax the cooler, we tested both Thermalright's Assassin X 120 R SE and DeepCool's LT720 with a 30-minute Cinebench test with Intel's i9-13900K for both 10 minutes and 30 minutes. The results didn't change much at all with the longer test: The average clock speeds maintained dropped by 29 MHz on DeepCool's LT720 and 31 MHz on Thermalright's Assassin X 120 R SE. That's an incredibly small 0.6% difference in clock speeds maintained, a margin of error difference that tells us that the 10-minute tests are indeed long enough to properly test the coolers
Swipe to scroll horizontally
Testing Configuration – Intel LGA1700 Platform

| | |
| --- | --- |
| CPU | Intel Core i7-13900K |
| Air Coolers Tested | Cooler Master MasterAir MA824 Stealth |
| | Jiushark JF13K Diamond |
| | Thermalright Silver Soul 135 |
| | Thermalright Peerless Assassin |
| | Montech D24 Premium |
| | Noctua NH-D15S |
| Liquid Coolers Tested | Cooler Master MasterLiquid 360L Core |
| | DeepCool LT720 |
| | MSI MEG CoreLiquid S360 |
| Motherboard | MSI Z690 A Pro DDR4 |
| GPU | Intel ARC A770 LE |
| Case | Be Quiet! Silent Base 802, system fans set to speed 1 setting. |
| Monitor | LG 45GR95QE |
| PSU | Cooler Master XG Plus 850 Platinum PSU |
MORE: How to Buy the Right CPU Cooler
MORE: How to Check CPU Temperature
MORE: All CPU Cooling Content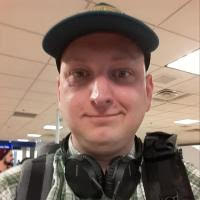 Freelancer, CPU Cooling Reviewer
Albert Thomas is a contributor for Tom's Hardware, primarily covering CPU cooling reviews.