Creality's K1 Max is a fantastic Core XY speed demon with a big 300 x 300 x 300 mm build area and AI sensors to prevent failed prints.
Pros
+

Core XY

+

Big build volume

+

Impressive speed

+

Enclosed

+

Klipper

+

Less expensive than competition
Cons
-

Terrible filament path

-

Clumsy use of Klipper

-

Requires glue stick
Why you can trust Tom's Hardware Our expert reviewers spend hours testing and comparing products and services so you can choose the best for you. Find out more about how we test.
Creality is one upping itself with the release of the K1 Max, a bigger 300 x 300 x 300mm Core XY 3D printer. Like the K1, this is an enclosed single color printer capable of print speeds up to 600mm/s.
The K1 Max isn't just a bigger printer, it's a more deluxe printer with LIDAR and an AI camera to warn you if a print fails. Like the K1, it's running a limited version of Klipper, though Creality has recently released an open version of the firmware after facing community backlash for restricting access. If you're interested in using vanilla Klipper you'll need to install it yourself.
The K1 Max is retailing at $899, $300 less than the Bambu Lab X1 Carbon which has similar deluxe features and a smaller build volume. The K1 Max is a hair faster than the Bambu Lab P1S, with a better interface and the ability to avoid unreliable cloud printing by using a USB stick or your private LAN. Its prints were fast, smooth and clean in our tests and it handles high temperature filaments without any effort at all, making it one of the best 3D printers you can buy.
Specifications: Creality K1 Max
Swipe to scroll horizontally
| | |
| --- | --- |
| Build Volume | 300 x 300 x 300mm (11.8 x 11.8 x 11.8 in) |
| Material | PLA/PETG/TPU/ABS (up to 300 degrees) |
| Extruder Type | Direct drive |
| Nozzle | .4mm (Creality K1) |
| Build Platform | Smooth PEI steel flex plate, heated |
| Bed Leveling | Automatic + LIDAR |
| Filament Runout Sensor | Yes |
| Connectivity | LAN, Creality Cloud, USB Flash Disk |
| Interface | 4.3 inch Color touch screen |
| Machine Footprint | 435 x 462 x 526 mm (17.2 x18.2 x 20.7 in) |
| Machine Weight | 18 KG (39.6 lbs) |
Creality K1 Max: Included in the Box
The Creality K1 Max comes with everything you need to get your printer set up. You get tools to maintain the printer, side cutters, a plastic scraper, and a USB stick. There's also a full spool of white Creality Hyper PLA to start your printing journey.
You also get a PDF copy of the manual, a copy of Creality Slicer and sample models in both pre-sliced .gcode and .stl format. There's also a very helpful video to help you operate your machine.
Design of the Creality K1 Max
The Creality K1 Max is a modern looking, fully enclosed Core XY printer. Though naysayers call it a Bambu copycat, it's actually a larger machine capable of running open source Klipper.
Its build plate is 300 x 300 mm with 300 mm build height, a size typical of Creality's older CR10 models. The build plate is a smooth PEI coated sheet that requires glue stick – annoying, but it works.
Size isn't the only difference between the K1 and K1 Max. The Max version has a flat glass lid, a carbon filter in the cabin, a camera and most interesting, LiDAR. It uses the LiDAR and camera to assist with bed leveling and first layer perfection. The printer uses a form of AI to scan the build plate and then the first layer to make sure everything is going to plan. It then continues to monitor the print process and can warn you if it detects a print failure. This mode needs to be switched on to operate – and only works in conjunction with the Creality Cloud. If the printer is operated in LAN only mod you'll have to monitor prints the old-fashioned way – with your own eyeballs.
The K1 Max comes with a limited version of Klipper modded by Creality. Those new to Klipper may not notice the missing functions, like access to config files, setting the Z offset or sending console commands. You also need to log into Creality's cloud service at least once to "bind" the printer to the internet to access WiFi and LAN. After some community complaints, Creality made the printer's firmware Open Source, giving users the information needed to switch to a vanilla version of Klipper. Directions to do so are located in GitHub here.
Creality's desire to make everything themselves is seen in their choice of nozzles, which are similar to the E3D Volcano, but not quite. You can get away with using the slightly longer Volcano, but official K1 nozzles have become easier to find on Amazon, including TwinClad XT nozzles by MicroSwiss.
I'm still not a big fan of any machine with a rear mounted spool holder, which requires turning the machine around to access the rack and the filament runout sensor when loading materials. Interestingly enough, one of the models included with the printer is a freestanding filament rack which I immediately printed. I also removed the clamps holding the Bowden tube tightly to the machine, which loosen up that 90 degree bend where the tube enters the chamber.
Creality has improved the hotend and extruder since the launch of the earlier K1. The K1 Max ships with an improved hotend and tweaked extruder, and throughout our testing has worked flawlessly. Like the K1, this machine has excellent cooling and an enclosure that makes printing ABS and ASA very easy. Bed leveling and input shaping are automatic and worry free. There's no ringing and no need to tune the printer. In fact, the machine is so precise and tightly tuned that print in place hinges and joints are completely frictionless.
The motion system appears very solid, and is made of ordinary polished metal, so there's little fear of these wearing out. Rubber feet are included, which help dampen vibrations, though it still jiggles like crazy on some fast prints.
It's not a quiet machine, but that seems to be the price for speed. It's not the sort of machine you want to have in your bedroom or next to your TV.
The screen and menu system is very easy to use. When paired with Creality Slicer, you get wonderful little thumbnails of your prints, which make it easy to select jobs. The K1 Max remembers everything it has printed until you clear out the memory, which makes it great for running recurring parts.
There are three ways you can send files to the K1 Max. It can take files from a USB stick, through WiFi over your home or office LAN and also through the Creality Cloud. I'm not a big fan of the Cloud – it's overly busy and gamified for my tastes – so it's good to have options.
The K1 Max also comes with a preinstalled camera for monitoring your prints and taking timelapse videos.
Assembling the Creality K1 Max
The Creality K1 Max is 99% assembled and only needs to be uncrated - yes, uncrated – and unpacked. To protect the glass sides of this printer, Creality is shipping K1 Max's in a wooden crate with a standard cardboard packing inside. You'll need to remove all the packing foam, unscrew three screws holding the build plate on, plug in the touch screen and screw on the filament holder.
Leveling the Creality K1 Max
The Creality K1 Max has a fully auto leveling program that includes input shaping with the help of built-in sensors. Just push the button and the machine does the rest. It will also recheck the level before each print, but you can turn that feature off during slicing if you're comfortable skipping the step.
Loading Filament on the Creality K1 Max
Loading filament is a little awkward, as Creality chose a back-mounted spool holder. I would have much preferred the side mounted style of their Sermoon V1 Pro, and printed a freestanding spool holder as soon as I could.
The K1 Max has a reverse Bowden, with a tube that guides the filament from the run out sensor near the spool holder, up the side of the frame and across the top to the extruder. A silver latch on top releases the gear tension so you can push the filament into the tool head. Be sure to return the latch to the locked position once the filament is in place.
Tap the control screen and select Extrude/Retract from the Control menu. Tap Extrude and then the machine will automatically warm up and then pull the filament through the hotend.
Reverse the process to remove the filament.
Preparing Files / Software for Creality K1 Max
Creality included a copy of Creality Slicer, a newer slicer the company has been working on. The program is easy-to-use with lots of presets for filaments. It's arranged a little differently than Cura or PrusaSlicer, but all the same functions are there.
Creality Print also gives you access to your printer remotely via LAN or Creality Cloud. When you select "device" from the top menu you will see the printer interface. The K1 Max is using a variation of Klipper that Creality modded, and doesn't have all the features you would get with a vanilla install. This one is kept simple, and is easy to understand for new users. Klipper veterans now have the option to install vanilla Klipper, as mentioned above.
There are no built-in profiles for Cura or PrusaSlicer at this time.
Printing on the Creality K1 Max
The Creality K1 Max comes with a full roll of Hyper PLA, Creality's newest high-speed filament, which promises high strength and smooth prints while running at speeds up to 600 mm/s. If you want more colors and materials like silks and multicolor filaments, you should check out our guide to the best filaments for 3D printing for suggestions.
I ran a Benchy using "speed benchy" rules: .25 layer height, 2 walls, 3 top & bottom layers, 10% infill. I also turned off combing and z hop, and let her rip using the default speed of 300 mm/s. I used Inland's gray PLA – an every day filament that is brutally honest in photos.
The Benchy actually looks better in person – but you can see that the layers are fairly even, the curves are nice, and the overhangs are near perfect. This Benchy printed in an eye-popping 17 minutes and 38 secs, currently the fastest Speed Benchy I've printed. An Ender 3 S1 running at its top speed of 100mm/s would take 55 minutes to print this using similar settings.
One of the things I printed was a life-sized Tinkercad skeleton, something you can only accomplish with the help of rather large printers. The K1 Max printed Skully's feet and pelvis in Creality's Hyper PLA. One foot took 10 hours and 19 minutes using a .28 layer height and default settings. It turned out perfectly smooth and the layer lines vanished.
I printed this dog dish stand in Inland Blue ABS. It printed with the feet up and is so incredibly smooth without any visible layer lines. It printed in 9 hours and 41 seconds using Creality Slicer's default settings with a .2 layer height.
To test out PETG, I printed the spool holder from the USB drive in ProtoPasta Empire Strikes Black PETG. The holder printed amazing with just a touch of stringing and nice smooth layers. It only took 3 hours and 12 minutes, with a .2 mm layer line and Creality Slicer's default PETG settings.
The improved extruder handled TPU without any problems at all. I was able to print this winged dragon in 7 hours and 55 minutes, using Creality Slicer's default TPU settings which slow down the printer by adjusting the volumetric flow to 3.5mm/s cubed. For comparison, it prints ordinary PLA at 18 mm/s cubed. This is printed in Inland's rainbow TPU.
Bottom Line
The Creality K1 Max is an excellent printer for makers who want a fast, fully enclosed Core XY 3D printer that's bigger than what Bambu Lab can offer. The machine is easy to use and the recent Klipper firmware release makes it appealing to makers of all skill levels.
I'm a little disappointed that Creality didn't go toe to toe with Bambu and design an AMS option for the K1. But now that makers have been exposed to full color printing, I'm sure we won't have to wait long.
Retailing at sale for $899, the K1 Max is more expensive than the speedy, large format open frame machines starting to hit the market. If you're more interested in getting a fast – and slightly smaller – machine that can also do four colors, then check out the Bambu Lab P1S, which is $949 when bundled with a 4 color AMS. If you want to go really big, then check out the 420 x 420 x 500mm Elegoo Neptune 3 Max, our favorite extra large format 3D printer which only costs $430.
MORE: Best 3D Printers
MORE: Best Budget 3D Printing
MORE: Best Resin 3D Printers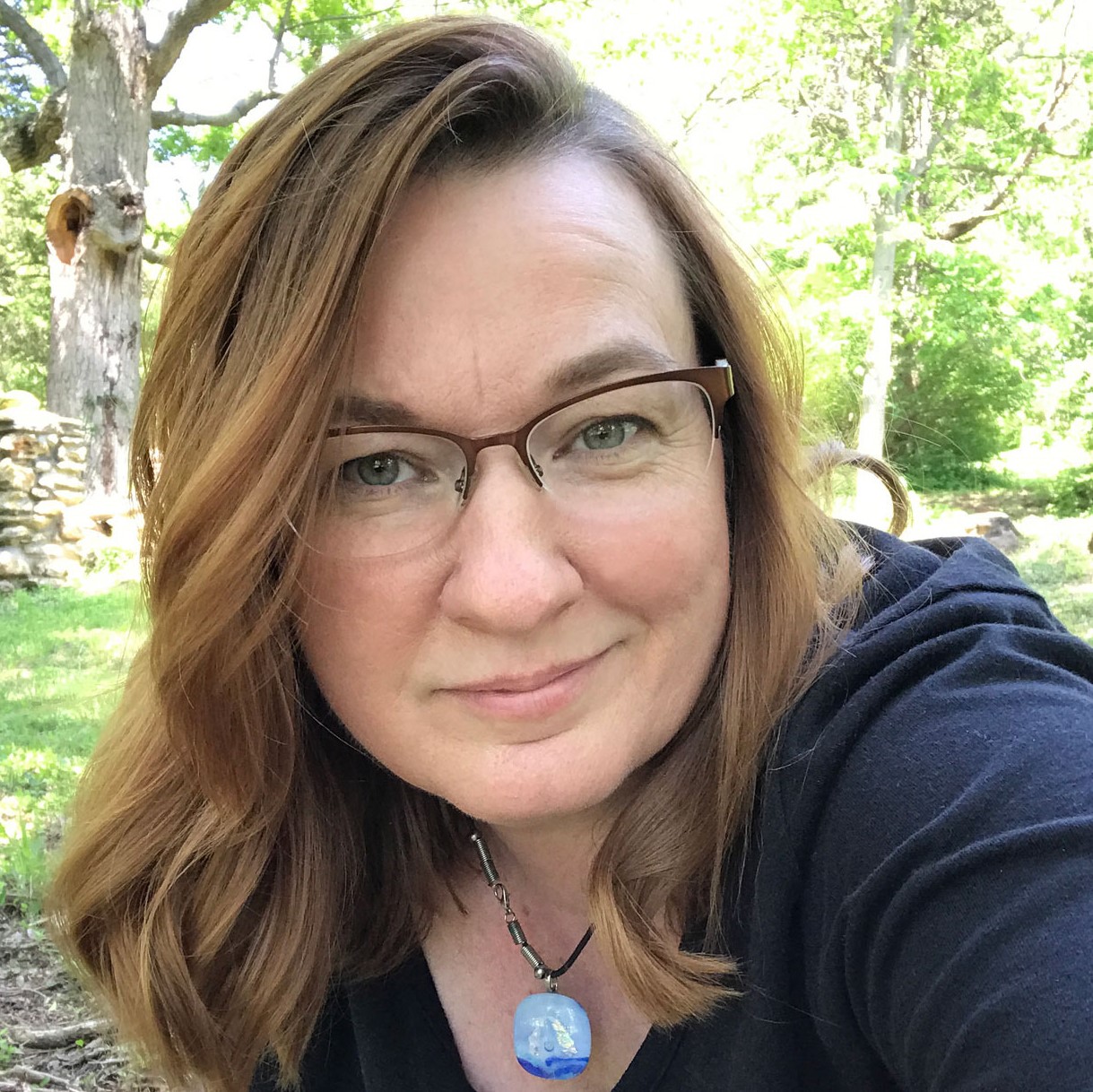 Denise Bertacchi is a Contributing Writer for Tom's Hardware US, covering 3D printing.