As 3D printing continues to become cheaper and more accessible, resin 3D printers have become a popular choice for anyone interested in making highly-detailed models that wouldn't be feasible using a filament-fed, FDM 3D printer. These MSLA (Masked Stereolithography) resin 3D printers typically only have a single axis of motion, and this simple mechanical system means these machines can regularly be found for less than $300. With so many models on the market, we've made this list to help you find the best resin 3D printer for you.
The best resin 3D printers are capable of making high resolution models by curing a liquid resin using a UV light source. This MSLA process uses a masking LCD to selectively block the UV light on a pixel-by-pixel basis, allowing these printers to create models that have a resolution of down to .035mm on the XY axes. This high resolution comes at a price, as parts made on a resin 3D printer require post-processing after printing, and UV resin requires caution when handling. Because resin requires gloves and a mask to handle, we recommend beginners or anyone with young kids consider one of the FDM (fusion deposit modeling) printers on our overall best 3D printers page.
There are several factors to consider before buying one of the best resin 3D printers, so be sure to consider these questions before making a choice.
Shopping Tips for Best Resin 3D Printers
Mono or RGB LCD? The type of masking LCD on your resin 3D printer can have the single largest impact on your overall print speed. Because they are commonly used in other electronics, RGB masking LCDs are cheaper, but slower because they don't allow UV light to pass through efficiently and need more exposure time per layer. For example, the RGB LCD on the Creality LD-002R requires 9 seconds per layer, while the Mono LCD on the Elegoo Mars 2 Pro requires only 2.2 seconds per layer.


How much build volume do you need? Most resin 3D printers have smaller build volumes than FDM 3D printers, so you may find yourself limited by this relatively small build volume. If you are interested in printing large parts, you'll want to look at a large format resin 3D printer such as the Elegoo Saturn or the Anycubic Photon Mono X.


2K, 4K, or Beyond? A resin 3D printer that uses a 6.08-inch 2K screen like the Elegoo Mars 2 Pro is capable of an XY resolution of .05mm as well as a layer height of .05mm. For context, this means even a relatively low-resolution resin 3D printer is still capable of making extremely fine details that simply wouldn't be possible on an FDM printer. If you need even more resolution, a 4K screen is capable of making finer features, but is typically more expensive.


Post Processing Equipment? Resin 3D printers create parts that require post-processing before they are completely finished. Typically, this workflow involves rinsing the parts in a solvent to dissolve any excess resin on the surface of the part, followed by a cure cycle that uses UV light to fully polymerize the part. This process can be done manually by submerging the part in a solvent and using an inexpensive UV light for curing, but some manufacturers have created post-processing equipment like the Elegoo Mercury X that automate the process and reduce the mess.
Best Resin 3D Printers You Can Buy Today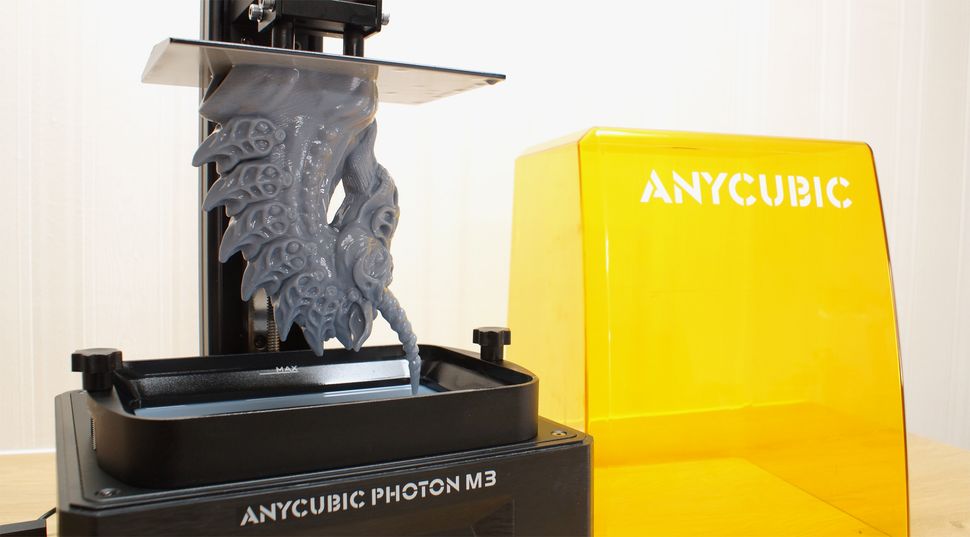 The Anycubic Photon M3 is the best all around resin 3D printer we've reviewed. It produces crisp details with 4K+ quality that rivals more expensive machines and has a wide build plate allowing it to make larger models than competitors in its class.
The etched build plate works really well at holding models tight during printing, but also allows for easy removal when they're done. The metal vat has a convenient pour spout, and Anycubic includes a screen protector for the LED light source to prevent accidental drips from ruining your printer.
Retailing for $299 the Anycubic Photon M3 is a reasonable purchase for a beginner or an advanced maker wanting to add to their fleet.
More: Anycubic Photon M3 Review
The Phrozen Sonic Mini 8K packs more resolution into its 7.1 inch LCD screen than any other resin printer on the market, delivering an astounding 7500 x 3240 pixels and .022 mm XY axis resolution. It produces buttery smooth surfaces and excellent details with even ordinary resin. Fill it with Phrozen's Aqua Gray 8K resin for extra crisp details in your model's hair, wrinkles and creases.
This printer is extremely stable with a wide metal base and twin rails to support the Z axis. Its all-metal vat has easy pour corners and feet to prevent damage to the FEP sheet when it's removed from the machine. Phrozen laser etched the build plate for an extra grippy surface that clings to models with ease.
The $599.99 price tag makes this a great second printer for experienced miniature makers and jewelry designers who are ready for ultra resolution. More budget minded consumers looking for a high resolution printer should look to the Phrozen Sonic Mini 4K, which still beats most printers on the market with its .035mm XY resolution for $349.00.
More: Phrozen Sonic Mini 8K Review
It's only available for pre-order right now, but when it's available, Elegoo's Jupiter printer will offer a combination of great quality and a huge build volume. And, despite its $1,300 price, the Jupiter is actually a great deal for its size, given that competitors cost closer to $1,000.
Where the $499 Saturn provides a 192mm x 120mm x 200mm volume, the Jupiter provides a ton more, going all the way to 277.8mm x 156.3mm x 300mm. And the print quality is pretty good as we found when outputting a detailed model of the Notre Dame Cathedral.
We also love the Jupiter's sturdy, all-metal chassis, which makes it feel like a premium product worthy of its premium price. We found the touch screen interface easy to navigate and the leveling process relatively painless.
More: Elegoo Jupiter Review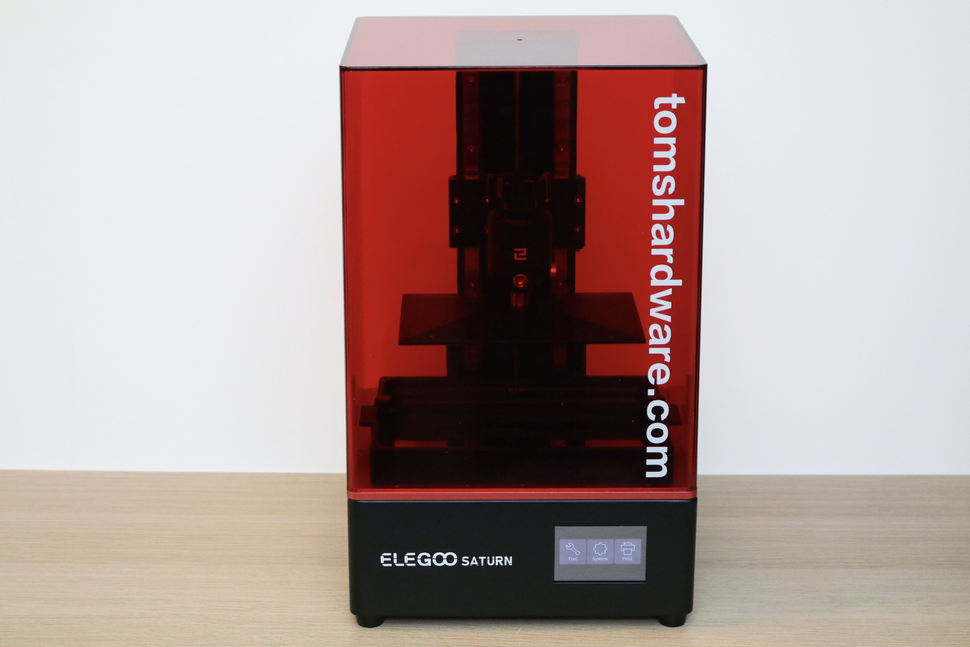 Combining the ease-of-use of the Elegoo Mars 2 Pro and the larger build volume of printers like the Anycubic Photon Mono X, the Elegoo Saturn is capable of printing large parts quickly just as easily as printing lots of small parts simultaneously. The .05mm XY resolution is on the lower side for most resin 3D printers, but the Saturn is still able to make smooth parts that require minimal post-processing.
Just like its smaller sibling the Mars 2 Pro, the Saturn uses a spring-loaded, self-leveling platform that makes calibration a breeze, something to be grateful for when you have such a large build volume. Replacing the FEP film on the vat is similarly easy, and the entire printing experience is designed to be as frictionless as possible thanks to the native integration with the Chitubox app.
The Saturn has a build volume of 280.46 cubic inches, a dramatic increase from the 100.81 cubic inch build volume of the smaller Elegoo Mars 2 Pro. If you're looking for a resin printer that offers a large build volume, but you don't want to compromise with a lower-quality print, the Saturn is an ideal solution. Originally very difficult to find in stock at release, Elegoo has since caught up with demand and the $499 Saturn is readily available at Amazon and on the Elegoo site.
More: Elegoo Saturn Resin Review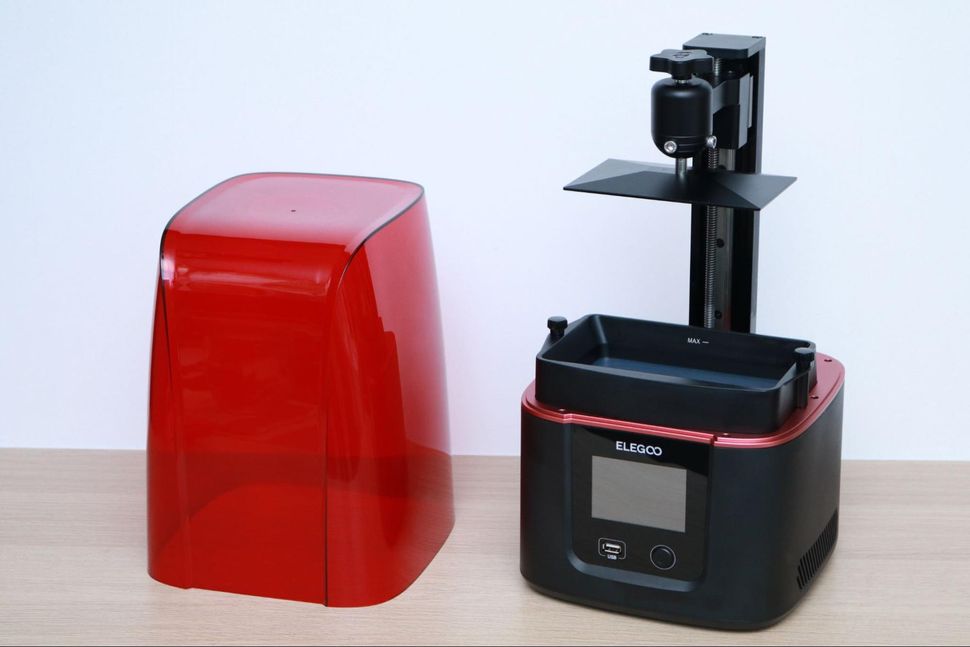 If you're looking for a reliable 3D printer to start your journey with resin printing, the Elegoo Mars 3 is a great place to start. The printer has outstanding 4K resolution for beautifully detailed models and a simple leveling system to get that first layer to stick perfectly.
Beginners should factor the high price of resin when considering their first printer, and the Elegoo Mars 3 only needs 350ml to fill its vat. The build volume is average for its class, with plenty of room for gaming miniatures and models.
The Elegoo Mars 3 comes with a free year subscription to Chitubox Pro, a leading paid slicer, for a premium experience.
More: Elegoo Mars 3 Review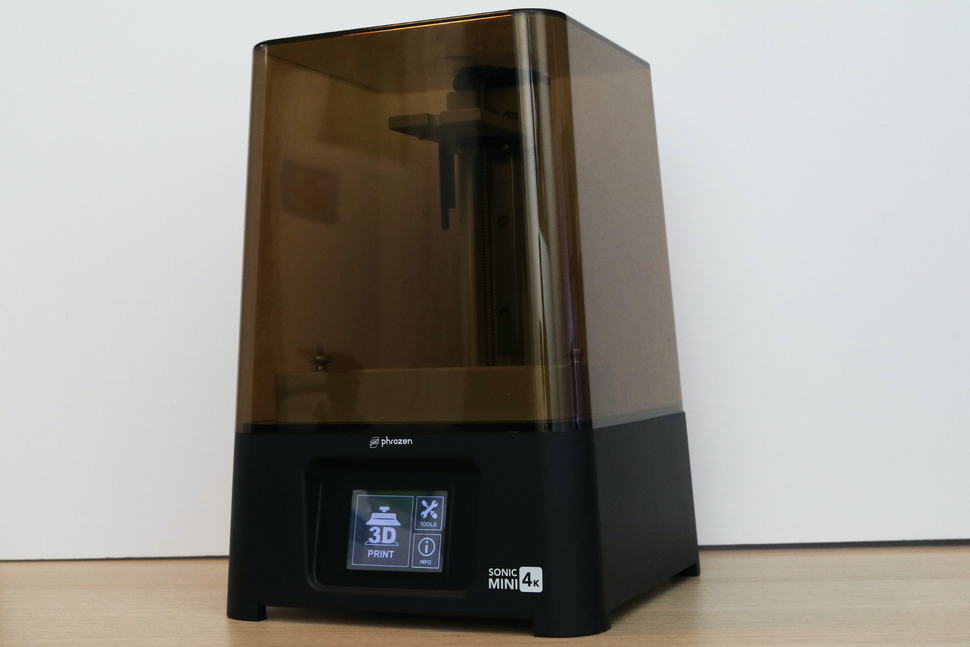 The Phrozen Sonic Mini 4K offers a fast 2.2 second exposure time thanks to a 4K Mono LCD and plug-and-play compatibility with the Chitubox slicer app. The Sonic Mini 4K offers a best-in-class XY resolution of .035mm, making it a perfect fit for anyone interested in printing small models with high levels of detail and precision.
The .035mm XY resolution provides extreme levels of detail for making intricate models without compromise. Unfortunately, the Sonic Mini 4K has a Z axis of 130mm, significantly shorter than most other resin 3D printers in this price range. In addition, the build platform uses a four-bolt leveling system that can be tricky to calibrate accurately, and our review unit had some machining-related quality issues that should have been caught before the machine shipped.
Selling for $399 on Amazon and $349 direct from Phrozen, the Sonic Mini 4K is the perfect printer for jewelers looking to make highly detailed castable-wax prints, dentists interested in making accurate dental models, or anyone else interested in high-accuracy printing. If you're looking for a slightly larger build volume and want to keep the .035mm XY resolution, the Elegoo Mars 3 offers both for about the same price.