Why you can trust Tom's Hardware Our expert reviewers spend hours testing and comparing products and services so you can choose the best for you. Find out more about how we test.
The U3824DW includes Dell's usual picture mode suite that lets you choose between color gamuts or calibration. But unlike most Dells, this monitor performs best when left in its default Standard preset.
Grayscale and Gamma Tracking
Our grayscale and gamma tests use Calman calibration software from Portrait Displays. We describe our grayscale and gamma tests in detail here.
Image 1 of 2
The U3824DW tells a pretty simple tale about its grayscale and gamma accuracy. There is no benefit to calibrating the Custom Color mode unless you really need another 100 nits of light output. Standard delivers 253 nits peak, which is plenty. It also delivers a visually perfect grayscale and reasonably tight gamma. The tiny green error at the 50% step will be nearly impossible to detect in content.
In the Color Space mode, you can opt for the smaller sRGB gamut. It comes with super accurate grayscale tracking with all errors below 1dE. Gamma tracks similarly to the Standard mode except for a light reading at the 10% step. This is a minor error. Professionals can use the U3824DW's for color-critical applications without issue.
Comparisons
Image 1 of 4
The U3824DW takes the top spot in the out-of-box grayscale test, even edging out the premium-priced U3224KB. It also beats the gaming monitors here. Of those, only the Philips can get away with no calibration.
After adjustment, the U3824DW falls to fifth place, but visually, it will be hard to discern any issues between any monitors that average lower than 3dE in this test.
The U3824DW's gamma tracking is nice and tight, just like all the other screens. All six conform closely to the 2.2 standard as well. This renders the comparison a wash, as these monitors exhibit very similar performance in the gamma tests.
Color Gamut Accuracy
Our color gamut and volume testing use Portrait Displays' Calman software. For details on our color gamut testing and volume calculations, click here.
Image 1 of 2
Dell promises color accuracy from the U3824DW and clearly, it delivers. Not only is every saturation and hue point on target, but the gamut volume is also very large. There's a bit of bonus red, not enough to cause a problem, and green is almost fully covered. That is unusual among wide gamut displays, in a good way. If you're wondering about calibration, that process raised the gamut average error to 2.17dE. That's the result that sold me on the Standard picture mode.
The sRGB gamut from the U3824DW's Color Space mode measured very well too. Though there is some over-saturation in the red and blue primaries, the overall error still averages below the visible level. The U3824DW is completely qualified for pro-level color work.
Comparisons
Image 1 of 2
It doesn't get much better than the U3824DW's 1.44dE color gamut error, which is an impressive out-of-box result. Any professional monitor would be proud to post numbers this good. Note that the other Dell, the U3224KB, posted a similar out-of-box result but could be calibrated to the higher level of 1.14dE. These are fine differences seen only by the color meter, not by the naked eye. Visually, all the monitors have perfect color.
An enterprise monitor benefits from a large color volume, even if it isn't strictly accurate in the SDR realm. The U3824DW has a very large gamut with over 96% coverage of DCI-P3. The other Dell takes the prize here, but in fairness, all six screens are close. Anything between 95 and 100% coverage is hard to spot in a visual comparison. It's also a good thing that sRGB coverage is so close to 100%. The best professional displays go for 100%, no more and no less. The U3824DW clearly achieves that.
Test Takeaway: The U3824DW delivers professional-grade color accuracy and volume right out of the box in its Standard picture mode. Though its design intent is geared toward presentation and productivity, it is fully qualified as a professional display for video and graphics production.
MORE: Best Gaming Monitors
MORE: How We Test PC Monitors
MORE: How to Buy a PC Monitor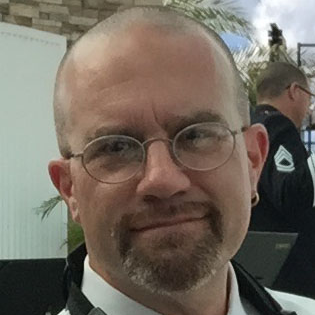 Christian Eberle is a Contributing Editor for Tom's Hardware US. He's a veteran reviewer of A/V equipment, specializing in monitors.