Why you can trust Tom's Hardware Our expert reviewers spend hours testing and comparing products and services so you can choose the best for you. Find out more about how we test.
I didn't have any other 38-inch ultra-wides to compare the U3824DW to, so I created a group that mixes gaming and enterprise products. There's no reason one can't use a gaming monitor for everyday tasks. And you get a speedy screen. Those three are Corsair's Xeneon Flex OLED, Philips' 34M2C7600 and ViewSonic's XG341C-2K. The 60 Hz monitors are BenQ's PD2706UA and Dell's U3224KB 6K display.
Pixel Response and Input Lag
Click here to read up on our pixel response and input lag testing procedures.
Image 1 of 2
The quickest monitor here is also the largest, Corsair's 45-inch Xeneon Flex. It's also an OLED, so it has a significant advantage for gaming. But if productivity is your only metric, the U3824DW is a better enterprise screen with its KVM and networking features. However, at 60 Hz, it is limited in how smooth it can be. 26ms is the average response time for any 60 Hz monitor, meaning motion resolution is much lower than the faster displays. Dell includes an overdrive which helps a little. It works without visible artifacts, but there's only so much it can do to mitigate blur. When total control lag is added to the mix, the U3824DW remains average when compared to other 60 Hz monitors.
Test Takeaway: If fast-paced action games are part of your workday, you should buy a gaming monitor. But if you're all business, the U3824DW has extra features that make it a more useful tool for productivity.
Viewing Angles
The U3824DW's IPS Black panel retains all the advantages of traditional IPS panels while delivering greater contrast. Off-axis viewing is something a 38-inch ultra-wide needs to do well and the U3824DW certainly does. You can see a slight green shift to the sides, but light output only drops by 10% and gamma stays the same, meaning there is no loss of fine highlight or shadow detail. The top view is about 40% dimmer, and the darkest steps are all but invisible. The U3824DW is very shareable by two or three users, making it well-suited for presentation.
Screen Uniformity
To learn how we measure screen uniformity, click here.
When I set up the U3824DW, its uniformity compensation was turned on by default. That resulted in a slightly lower 5.34% score but also raised black levels, which reduced contrast. Turning the option off made no visible difference in uniformity but upped contrast by almost 40%. Given the excellent quality control I've seen in all Dell UltraSharp monitors, you won't need the compensation feature. My sample was free from visible flaws.
MORE: Best Gaming Monitors
MORE: How We Test PC Monitors
MORE: How to Buy a PC Monitor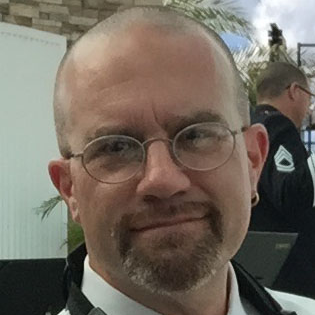 Christian Eberle is a Contributing Editor for Tom's Hardware US. He's a veteran reviewer of A/V equipment, specializing in monitors.