The Dell U3824DW is nearly perfect as an enterprise and presentation monitor, only lacking in HDR support. With class-leading contrast, color accuracy and gamut volume, it will brighten any user's workday.
Pros
+

Excellent contrast and color saturation

+

Large and accurate color gamut

+

No calibration required

+

Tons of integration features including KVM and Ethernet

+

Premium build quality
Why you can trust Tom's Hardware Our expert reviewers spend hours testing and comparing products and services so you can choose the best for you. Find out more about how we test.
In the unending quest for more desktop monitor real estate, users have turned to several methods to increase their multi-tasking ability. Large screens are one way to solve the problem. A 32-inch 16:9 display is a starting point, and many desks have a small television sitting on them. A good number of 42-inch and larger panels are available in both LCD and OLED forms.
Another method is to line up two or three screens together. Two 27s is common, or three 24s. But then you have that pesky line between screens. No matter how much companies tout their bezel-free designs, there is actually no such thing. There is always a line when it comes to selecting the best gaming monitors.
Now that 21:9 and 32:9 screens exist, there's a way to get that width without vertical lines. Starting at 32 inches and going all the way to 49, many ultra and mega-wide displays are conveniently curved to keep as much of your work within peripheral vision.
An ideal balance between screen area and physical footprint is the 38-inch 21:9 category. Surprisingly, there aren't as many choices as you might think, but Dell has had one in its UltraSharp line for a few years. The latest version is the U3824DW, and I'll be testing it here.
Dell UltraSharp U3824DW Specs
Swipe to scroll horizontally
| | |
| --- | --- |
| Panel Type / Backlight | IPS / W-LED, edge array |
| Screen Size / Aspect Ratio | 38 inches / 21:9 Curve radius: 2300mm |
| Max Resolution & Refresh Rate | 3840x1600 @ 60 Hz |
| Native Color Depth & Gamut | 10-bit / DCI-P3 |
| Response Time (GTG) | 5ms |
| Brightness (mfr) | 300 nits |
| Contrast (mfr) | 2,000:1 |
| Speakers | 2x 9w |
| Video Inputs | 1x DisplayPort 1.4 2x HDMI 2.1, 1x USB-C |
| Audio | 3.5mm headphone output |
| USB 3.2 | 3x USB-C, 5x USB-A |
| Power Consumption | 30.8w, brightness @ 200 nits |
| Panel Dimensions WxHxD w/base | 35.2 x 17.5-22.2 x 9.9 inches (894 x 445-565 x 251mm) |
| Panel Thickness | 4 inches (102mm) |
| Bezel Width | Top/sides: 0.4 inch (10mm) Bottom: 0.6 inch (15mm) |
| Weight | 29.3 pounds (13.3kg) |
| Warranty | 3 years |
The U3824DW is a premium enterprise screen with 3840x1600 pixel resolution and a new form of screen technology Dell calls IPS Black. Black refers to lower black levels, and my tests revealed that the U3824DW does indeed have lower black levels and greater contrast than other IPS monitors. Dell claims 2,000:1, which I couldn't quite reach. But I did record 1,923:1 in the Custom Color mode. That's a record for IPS native contrast in my experience.
Pixel density is in the sweet spot at 111ppi. That's a tiny bit more than a 27-inch 16:9 QHD screen. The U3824DW is bigger than two of those though. It's nearly the equivalent of one-and-a-half 32-inch 16:9 monitors. That's a lot of uninterrupted screen for sure. The curve radius is a gentle 2300R, meaning a circle of U3824DWs will be 4.6 meters (15 feet) across. There's no visible image distortion, but the curve is enough that you won't be constantly swiveling your head to see everything.
Dell sets a high image quality and accuracy standard with all its UltraSharp monitors. The U3824DW is color accurate right out of the box with close conformity to industry standards for white point, gamma and color. Gamut coverage is over 96% of DCI-P3 which puts it in a small group of high-end gaming and professional displays. The only thing missing here is support for HDR10 content.
With so much screen comes a lot of connectivity. There are four total video inputs, two HDMI, one DisplayPort and a USB-C. A KVM feature lets you connect multiple systems to be controlled by a single set of input devices. For that, you get three more USB-C and five USB-A downstream ports. Two internal speakers pump out nine watts of sound each and there's a headphone jack. Extra enterprise integration comes in the form of an ethernet port that streams up to 2.5GbE for wake-on-LAN and other system convenience features.
The U3824DW is packed with everything needed to get work done and easily multi-task. It's a premium display selling for $1530 at this writing. It could be considered a good value because it can function as multiple monitors and connectivity hubs. How does it perform? Let's take a look.
Assembly and Accessories
Kudos to Dell for its continuing use of recyclable packaging. With molded cardboard and almost no plastic inside, the U3824DW is well protected. A large and heavy base keeps the package stable. Bolt on the upright and snap on the panel and you have a nearly 30-pound display built for years of daily use. An IEC cord feeds the internal power supply. You also get one each of HDMI and DisplayPort. The two USB cables are C/C and C/A. The wires are of premium quality, with rugged connectors and thick insulation. A pictorial guide shows you how to set everything up.
Product 360
Image 1 of 5
The photos don't really tell the story of how big the U3824DW is. It will demand a full three feet of width with a base that is 15 by 10 inches. The styling is modern and minimalist, with a thin black frame around the image and a silver finish everywhere else. The back of the panel, upright and base are featureless, with only smooth surfaces that blend into their environment. A Dell logo is highlighted in polished chrome in back, but otherwise, there isn't much else going on.
The stand looks slender but is super solid with firm ergonomics. A 120mm (4.7 inches) height adjustment puts the screen right at the ideal eyepoint at its highest setting, where you can keep the panel vertical. I prefer curved monitors because it puts all parts of the image in the same horizontal plane. You can swivel the U3824DW 30 degrees to either side and there is 5/21 degrees of tilt. If you'd rather use a monitor arm (you'll need a beefy one), a 100 VESA mount with fasteners hides under the stand's attachment point.
The input panel takes a large portion of the underside behind the stand. There are two HDMI 2.1 and a single DisplayPort 1.4. One of the USB-Cs also supports video and 90 watts of power for laptops. There are three more USB-Cs plus five USB-A ports (15 watts each). You can also see the aforementioned RJ-45, which IT managers will likely find handy. Three of the USBs are closer to the front of the panel for easy access. You can plug in a phone along with your input devices without reaching up and behind.
OSD Features
The U3824DW has a power button and a joystick for OSD control. Clicking it in any direction summons a quick menu which the user can program. An up-click opens the fully stocked OSD.
Image 1 of 9
The input selector doesn't just change inputs; it also has USB-C options and can rename the inputs to more useful terms like "PC" or "Laptop."
The Color menu has six picture modes available. Standard is good enough by default not to require calibration. In Color Temp, you can specify the white point by Kelvin value. Color Space lets you choose from sRGB, Rec.709, DCI-P3 and Display P3. DCI-P3 has a gamma and white point meant to match commercial digital projectors. This is a handy feature for video post-production. Display P3 will give you the U3824DW's full native gamut. The sRGB mode is also very accurate and can be used for photography or grading in SDR color spaces.
Custom Color includes gain and offset sliders for setting the white point plus hue and saturation controls for all six colors. It uses the native P3 gamut as a starting point. I discovered in testing that it couldn't improve upon the U3824DW's already dialed-in color, which is unusual for Dell monitors, but in a good way.
The Display menu has a uniformity compensation feature that my U3824DW sample didn't require. While it does improve screen uniformity, it also reduces contrast, so I don't recommend it. Dell power button sync is a slick feature that can turn on USB-connected devices when you turn on the monitor. This is something I haven't seen before.
The PIP/PBP feature has many options for displaying two video sources simultaneously. There are three different side-by-side modes plus windowed options for all four corners in two sizes.
The USB menu has all the KVM options with a setup guide that works like a wizard to bind USB and video ports for multi-system control. The Ethernet Switch can bind to the KVM feature for automatic, prompted or manual switching between connected systems.
The joystick's four directions can be programmed to a variety of monitor functions like picture modes, brightness/contrast, input selector and more. You can turn off the power LED if you wish. You can also set the USB ports to stay on when the monitor is in standby to charge devices when you're away from the desk. The final sub-menu, Others, has LCD conditioning functions and signal information.
Dell U3824DW Calibration Settings
Most Dell monitors I test benefit from calibration in the Custom Color mode, but the U3824DW was an exception. There were no visible color, grayscale or gamma errors in the default Standard mode. Working the RGB gain sliders did not affect any improvement, so I returned to Standard and simply adjusted the brightness to 200 nits. Custom Color increases maximum output by about 30%, so it is useful if you need extra brightness. I also determined that sRGB in the Color Space mode is very accurate. Below are the settings I used for testing. Stick with Standard and find your preferred brightness level for the best image.
Swipe to scroll horizontally
| | |
| --- | --- |
| Picture Mode | Standard |
| Brightness 200 nits | 77 |
| Brightness 120 nits | 42 |
| Brightness 100 nits | 34 |
| Brightness 80 nits | 25 |
| Brightness 50 nits | 11 (min. 26 nits) |
| Contrast | 75 |
| Color Temp User (Custom Color Mode) | Gain – Red 94, Green 93, Blue 99 |
| Row 8 - Cell 0 | Bias – Red 50, Green 50, Blue 50 |
Hands-on and Daily Use
I'll get one thing out of the way up front: the U3824DW is neither a gaming monitor nor meant to be. I played a few rounds of Doom Eternal's horde mode, just to be sure. On the upside, the audio is superb. I could hear the nine-watt internal speakers' superior dynamic range and frequency response. They will play quite loud without audible distortion. And the sound stage is very wide, which is appropriate for the U3824DW's prodigious physical width.
But for fast action, it isn't a great choice. Motion resolution suffers from breakup and jitteriness as one moves the mouse quickly during battle. I adapted to aiming with more input lag than I'm used to, but the blurring of fine detail, especially at a distance, made gameplay difficult. However, if you were to play more static titles, you could appreciate the U3824DW's excellent contrast and color saturation. It is a good choice for casual games.
It's also a great screen for movies and videos. Sitting three to four feet back fills your peripheral vision and creates a truly immersive feel. I could easily enjoy the U3824DW as a personal home theater display in a small media room or office. My only wish is for HDR support. There is a lot of streamed content out there in HDR10. The U3824DW would be greatly enhanced with that capability.
Image quality in all areas was exemplary. Dell's IPS Black technology is a real enhancement for the IPS category. I could almost be fooled into thinking that the U3824DW is a VA panel. Black levels are superb, and that extra depth really adds to color saturation. The gamut volume is prodigious and is made more perceptible by that extra dynamic range.
Productivity is what the U3824DW is all about, and there it excels. The PIP/PBP function is super easy to use and automatically sizes different resolutions correctly. It had no problem showing a 1920x1080 pixel secondary window with the correct shape, free of distortion. And this worked in both side-by-side and windowed configurations.
For multitasking, the U3824DW will quickly help you forget about multi-screen setups. There is a ton of flexibility for document organization and management here. The curve is just enough to bring the user into the workspace but not enough to distort things like spreadsheets. I had no trouble working in Word, Excel and Photoshop with three open document windows. With so much screen area, I could leave everything sized large, positioned where I only needed to turn my head slightly to change focus. This was aided by the excellent stand, which puts the screen at just the right height for vertical placement.
Takeaway: The U3824DW isn't a gaming monitor, but it's great at everything else one would do with a large computer monitor. It easily takes the place of two, or dare I say, three smaller screens.
MORE: Best Gaming Monitors
MORE: How We Test PC Monitors
MORE: How to Buy a PC Monitor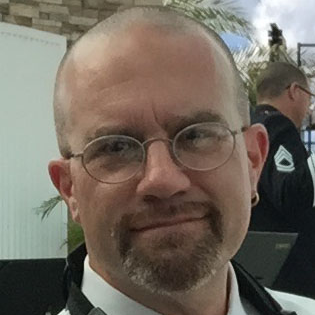 Christian Eberle is a Contributing Editor for Tom's Hardware US. He's a veteran reviewer of A/V equipment, specializing in monitors.