Why you can trust Tom's Hardware Our expert reviewers spend hours testing and comparing products and services so you can choose the best for you. Find out more about how we test.
It's not too difficult these days to build a budget gaming PC that features high performance. While you won't be driving 4K resolution images with HDR and 10-bit color at 144 fps, you can still get a tremendously satisfying game experience for a low price. Sticking with FHD resolution is a great way to increase performance, and lower pixel density doesn't necessarily mean a poor-quality image when it comes to gaming. Gaming places demands on moving pictures and avoiding blur and motion artifacts is more important than pixel count. HDR is another element that isn't always necessary. HDR-enabled games won't look any better on a monitor that doesn't improve contrast in that area.
A monitor like Gigabyte G27F is a perfect way to achieve balance. It delivers performance in every way that counts and doesn't cost a lot. It's solidly built and gives gamers everything they need and nothing they don't.
The G27F ran reliably at 144 Hz during our testing and includes FreeSync Premium and G-Sync compatibility, albeit without Nvidia certification. You get game features, like aiming points, frame counters and timers, and there's even a backlight strobe for those who prefer that over Adaptive-Sync. And Gigabyte has engineered one of the best overdrives we've seen of late. It can run at maximum speed with zero downside and near-total elimination of motion blur.
On top of this, picture quality is beyond what one would expect in a sub-$300 monitor. Not only is the color gamut wide, but it's also accurate enough that the G27F doesn't require calibration. We wish the gamma were a tad lighter, but ultimately, that did not negatively affect the image. Whether watching video or playing games, this monitor is a first-rate entertainment machine.
When your gaming PC budget is modest, it makes sense to find a low-priced, high-performance display. The 27-inch FHD category is hot right now, and Gigabyte's G27F is a standout product that's not lacking in any area important to gaming.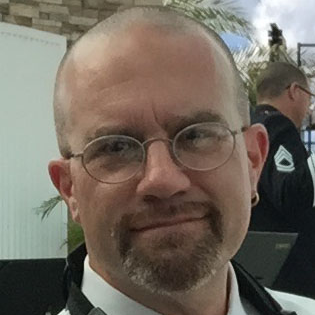 Christian Eberle is a Contributing Editor for Tom's Hardware US. He's a veteran reviewer of A/V equipment, specializing in monitors.
I was hoping for a G27Q review, because I already ordered it (still waiting for it to arrive!). I'm going to assume it's basically the same monitor but at 1440p res instead of 1080p?

Reply