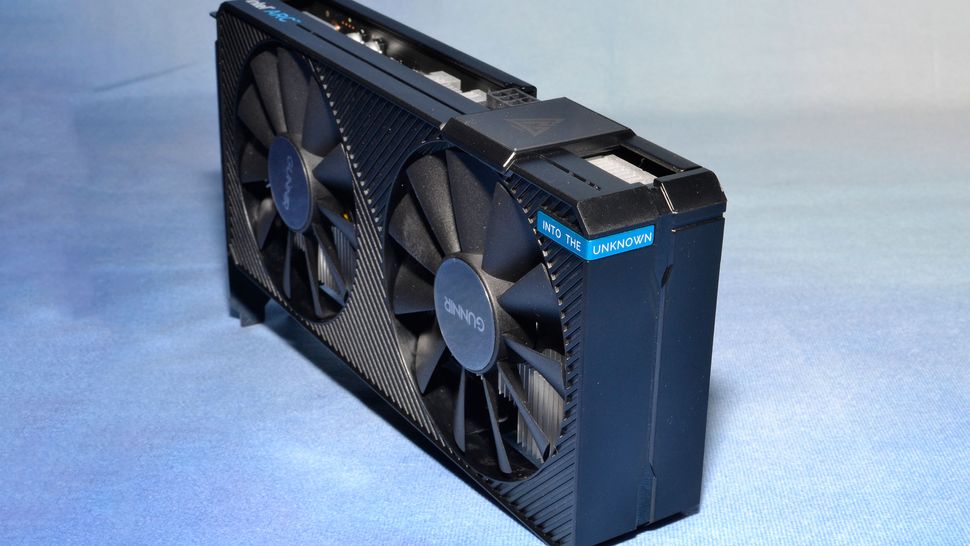 Intel's Arc A380 is a rare thing in the world of graphics cards: a true newcomer. After decades of AMD vs Nvidia, we now have a three-horse race — or at least that's the theory. In practice, it's more like the two-horse race we're used to, with a young colt learning to walk as it makes its way around the track, well behind the two frontrunners. But perhaps that colt will grow up to be a champion, given another couple of years and plenty of training.

The Arc A380 actually has a somewhat reasonable price, a nice change of pace. $139 for a budget GPU shouldn't feel like a great value, but in a world where cards like the GTX 1630 are being sold for $199 — higher than the superior GTX 1650 and GTX 1650 Super — a $139 MSRP seems pretty good. Three years ago we would have expected a card like the A380 to go for $99, but inflation and all that nasty stuff has taken its toll.

Still, real-world pricing and availability will be a major consideration. Newegg has the ASRock Arc A380 Challenger listed for $139, but that's about the only major place currently selling the A380 in the US and it's on backorder. Meanwhile, the GTX 1650 Super and RX 6500 XT both start at around $180. That's about a 30% increase in price, for about a 20–25% improvement in performance, but you also get to avoid all the potential teething pains of Intel's drivers, and that's hard to overstate.

If you're not specifically looking to stay below $200, however, there are even better options. The RX 6600 starts at $250 and the RTX 2060 starts at $230. Nvidia's GPU is the lowest cost RTX model right now, still providing the full DLSS experience along with ray tracing hardware, and it's 80–100% faster than the Arc A380. The RX 6600 meanwhile is about 120% faster than the A380. Either way, you'd be getting much better value by stepping up to the next level of GPUs.

While there always seems to be another level of GPU, at least up until the $1,000 mark, going beyond the RX 6600 and RTX 2060 generally gives you diminishing returns. You also get into territory that will soon be claimed by the upcoming RDNA 3 and Ada Lovelace GPUs, and for older PCs, you probably don't want to put too much more GPU performance into the system before looking at a full PC upgrade.
Intel's media encoding capabilities are a high point for the A380, assuming you'll use them. Right now, H.264 still seems to be the most popular codec for video streaming due to HEVC licensing costs. There are exceptions, but AV1 could be the best replacement for H.264 we're likely to see in the near term. It's still in the early stages of adoption right now, though YouTube is experimenting with AV1.

The thing is, looking at our performance and quality comparisons, it's difficult to say how much better AV1 is compared to HEVC or VP9. For the content we tested, it's basically a wash. All three are better than H.264 but very similar to each other. AMD and Nvidia do well with HEVC content encoding, but for VP9 and AV1, Intel currently offers the best solution.

Gaming performance for the Arc A380 ends up being pretty mediocre. It's faster than the GTX 1650 and RX 6400, usually, though there are occasions where it comes up short. Drivers remain a concern, so if you play a lot of indie games or more esoteric options, we'd stick with the tried and true AMD and Nvidia drivers and hardware. Big name games on the other hand seem to be getting a decent level of tuning and testing from Intel.

Ultimately, the Arc A380 offers too little too late for most people. Anyone with an older PC looking to upgrade the graphics might be tempted, but Arc can be finicky on older platforms. There's still hope for the higher end Arc models, however, especially if Intel can keep pricing competitive. Intel's own testing suggests the Arc A750 can beat the RTX 3060 on performance, but what will it cost? Or how about the rumored Arc A580, which Intel hasn't said much about? And will any of those other Arc GPUs work better on slightly older PCs? Those are all important questions.

Arc Alchemist represents Intel's foot in the GPU door. It's far from perfect but there are occasional hints of greatness. Perhaps things will continue to improve, but more likely we'll be looking forward to the eventual Arc Battlemage products, perhaps as early as next year, before Intel's GPU ambitions truly begin to shine.