Why you can trust Tom's Hardware Our expert reviewers spend hours testing and comparing products and services so you can choose the best for you. Find out more about how we test.
2TB Samsung T7 Shield
RATING: ★★★★
PROS
+ Consistent write performance
+ Strong durability
+ Good support, including software and encryption
+ 2TB capacity option
CONS
- Does not bring much that's new to the table
- Limited to 10Gbps
OUR VERDICT
The Samsung T7 Shield is a durable and reliable portable SSD that would be at home in most environments. It's designed for content capture but is otherwise limiting for general usage, however.
Comparison Products for 2TB Samsung T7 Shield
We compared the 2TB Samsung T7 Shield to the older 2TB T7, as well as 2TB SSDs like Crucial's X8, along with SanDisk's Extreme Pro v2 and Professional G-Drive models. 1TB drives in contention include Samsung's X5, Western Digital's My Passport SSD, and the LaCie Rugged SSD. Capacity is not a huge factor here, although generally four-channel SSD controllers, which includes the Pablo used on the T7 Shield, are happiest at 1TB.
Game Scene Loading - Final Fantasy XIV
Final Fantasy XIV Shadowbringers is a free real-world game benchmark that easily and accurately compares game load times without the inaccuracy of using a stopwatch.
The T7 Shield beats out the original T7, possibly thanks to the newer flash, but is otherwise lackluster. This is not a gaming SSD, but the results are sufficient if a user wants to load games from the drive.
Trace Testing – PCMark 10 Storage Benchmark
PCMark 10 is a trace-based benchmark that uses a wide-ranging set of real-world traces from popular applications and everyday tasks to measure the performance of storage devices.
Image 1 of 3
The T7 Shield performs poorly here, as well, although it again edges out its T7 peer. DRAM, or rather the lack of it, plays a role here.
Transfer Rates – DiskBench
We use the DiskBench storage benchmarking tool to test file transfer performance with a custom, 50GB dataset. We copy 31,227 files of various types, such as pictures, PDFs, and videos to a new folder and then follow-up with a reading test of a newly-written 6.5GB zip file.
Image 1 of 3
This test is largely limited by interface speed. For example, the 10Gbps drives fall behind. The T7 and T7 Shield are neck-and-neck.
Synthetic Testing - ATTO / CrystalDiskMark
ATTO and CrystalDiskMark (CDM) are free and easy-to-use storage benchmarking tools that SSD vendors commonly use to assign performance specifications to their products. Both of these tools give us insight into how each device handles different file sizes.
Image 1 of 12
The newer flash on the T7 Shield does help it outperform the T7 in the ATTO test. Otherwise, it's mostly along with the pack, as the interface is a big limitation in these tests. We see similar barriers in CystalDiskMark's sequential results. We see the biggest difference with random reads at low queue depth, often an important metric, where the DRAM-less nature of the Pablo controller hurts the T7 Shield. It does still manage to improve over the older T7, though.
Sustained Write Performance, Cache Recovery and Temperature
Official write specifications are only part of the performance picture. Most SSDs implement a write cache, which is a fast area of (usually) pseudo-SLC programmed flash that absorbs incoming data. Sustained write speeds can suffer tremendously once the workload spills outside of the cache and into the "native" TLC or QLC flash. We use Iometer to hammer the SSD with sequential writes for 15 minutes to measure both the size of the write cache and performance after the cache is saturated. We also monitor cache recovery via multiple idle rounds.
Image 1 of 5
It would be easy to dismiss the T7 Shield, in terms of performance, up until this point. Unfortunately, many review sites do not test sustained performance, and for general consumer consumption, that's often a valid approach. It's still nice to see the SLC caching scheme and how the drive behaves when it hits a steady state, though. This is especially true with storage media that needs to maintain a certain speed and level of consistency for its intended usage. This is commonly understood with SD cards, for example, but the demands with a portable SSD are bound to be higher.
As promised, the 2TB T7 Shield has incredibly stable write performance, limited primarily by the 10Gbps interface speed. This makes it difficult to identify the SLC caching scheme, but a closer look shows us that it maintains around 1050MBps most steadily for a bit more than 45 seconds, putting the expected cache size near 48GB.
Traditionally, Samsung relies on TurboWrite, which is a hybrid cache — it has both a static and dynamic portion. Such a design is more flexible, and in general, static cache correlates with a better post-SLC experience. However, the cache here is much diminished in size against what we see with many TurboWrite 2.0 drives, particularly at 2TB; the cache may be even smaller with the 1TB SKU. In any case, this type of design allows Samsung to maintain high direct-to-TLC speeds even when writing the entire extent of the drive.
This puts it in a class with the fastest drives, including even the X5 (aside from the SanDisk Extreme Pro v2), for extended writes. The original T7 is left in the dust, and this likewise beats what we saw from the Samsung 980 in its respective review. This is possible due both to newer flash, in the case of comparison to the T7, and a more conservative SLC caching design in comparison to the T7 and 980.
Samsung has specifically marketed the T7 Shield towards photographers and videographers, users who have workloads that benefit from reliable and consistent performance. That is usually not something that goes hand-in-hand with a DRAM-less drive solution, aside from the original WD SN550 and its SanDisk counterpart with static-only caching. However, it means Samsung can tailor its drive to meet those needs, and the 10Gbps interface is perfect for that as higher burst performance is not required.
Cache recovery saw partial recovery after a few minutes and a full recovery after about half an hour. The cache is not super important on this drive, but it would be useful for smaller bursts of action. We expect the dynamic portion to shrink with drive usage, but there should be sufficient remainder, especially at 2TB, to cover general consumer usage.
Test Bench and Testing Notes
Swipe to scroll horizontally
| | |
| --- | --- |
| CPU | Intel Core i9-11900K |
| Motherboard | ASRock Z590 Taichi |
| Memory | 2x8GB Kingston HyperX Predator DDR4 5333 |
| Graphics | Intel UHD Graphics 750 |
| CPU Cooling | Alphacool Eissturm Hurricane Copper 45 3x140mm |
| Case | Streacom BC1 Open Benchtable |
| Power Supply | Corsair SF750 Platinum |
| OS Storage | WD_Black SN850 2TB |
| Operating System | Windows 10 Pro 64-bit 20H2 |
We use a Rocket Lake platform with most background applications such as indexing, windows updates, and anti-virus disabled in the OS to reduce run-to-run variability. Each SSD is prefilled to 50% capacity and tested as a secondary device. Unless noted, we use active cooling for all SSDs.
Conclusion
Samsung's T7 Shield is the kind of product you want to see, but, at the same time, it is a bit disappointing. Users will inevitably wonder why Samsung didn't go for a 20Gbps interface on this drive, even if they accept that the X5 fills the Thunderbolt space. It is also nice to see the newer 128-layer flash, but Samsung has often introduced new NAND with their portables. Where is the 176-layer flash, given we already know 224-layer is on the way? We have already seen this flash in the 980, the 980 Pro, and even the 970 EVO Plus.
That transition may occur later, but we are still saddled with a four-channel, DRAM-less controller. It's certainly possible to get good performance with just four channels (look at the SK hynix Gold P31 or WD SN770), but users usually expect DRAM in a premium product. Samsung is synonymous with premium in the SSD space, although they have looked to become more competitive in the so-called budget segments in recent years. It seems as if that moniker would more apply to the T5. The jump up to eight channels with DRAM in the X5 may be a bridge too far.
That being said, this drive is well-designed for its intended workload, and we have seen drives in the past that would be quite comfortable here. The WD SN550 and SanDisk Extreme Pro NVMe come to mind, drives that have portable counterparts with solid sustained write performance. The 10Gbps limitation is fine for 8K and even some 12K workloads, and none of these drives need DRAM, instead relying on a conservative SLC caching design and high native TLC performance.
The T7 Shield also comes with very welcome durability improvements. The ruggedized design covers pretty much every angle, protecting even the usually-vulnerable USB port connector. The drive was rigorously tested to meet IP65 requirements, and it shows. We have seen the Dynamic Thermal Guard before, and it is nice to have.
Security is more of a concern with portable storage, for obvious reasons. Samsung has also kept hardware encryption functionality, something not always present in consumer retail products, and their software suite is one of the best in the business. On top of all of this, Samsung ensures device compatibility down to the power draw.
We did not yet have access to the MSRP during testing, but we were pleasantly surprised by Samsung's pricing. Samsung usually puts a premium price tag on its hardware, often justified by the well-touted reliability of its drives. In this case, the pricing is reasonable and you may able to make it even more reasonable with a Samsung promo code, and the positioning is great for a drive of this type. However, we also have to judge its hardware and the fact it's ideal for a specific type of use.
A photographer or videographer who needs a reliably fast and durable drive does not have to look much further than the T7 Shield — it is great for that use-case. That being said, it falls short of being awe-inspiring, and it is somewhat lackluster for general use. It's nice to see the 2TB capacity option, even if the interface is limited to 10Gbps. Ultimately, we like the overall design philosophy Samsung has instituted with this drive, particularly with the guaranteed write speeds they manage to meet, but it's also left us wanting more.
MORE: Best SSDs
MORE: How We Test HDDs And SSDs
MORE: All SSD Content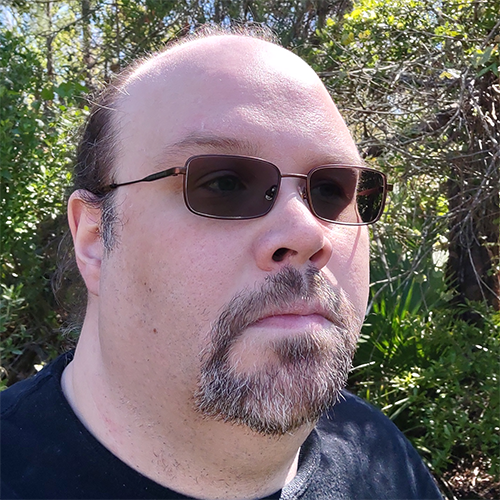 Shane Downing is a Freelance Reviewer for Tom's Hardware US, covering consumer storage hardware.