Why you can trust Tom's Hardware Our expert reviewers spend hours testing and comparing products and services so you can choose the best for you. Find out more about how we test.
Comparison Products
We compared the 1TB Silicon Power UD90 to direct rivals like the Patriot P400, HP FX900, and SN770. The rest of the field includes high-end PCIe 4.0 drives including proprietary designs with the Crucial P5 Plus, Samsung 980 Pro, and SK hynix Platinum P41. Lastly, the Kingston Fury Renegade represents drives built on Phison's E18 controller with 176-layer flash. This excellent flash is found in five of the eight 1TB drives on this list.
Trace Testing - 3DMark Storage Benchmark
Built for gamers, 3DMark's Storage Benchmark focuses on real-world gaming performance. Each round in this benchmark stresses storage based on gaming activities including loading games, saving progress, installing game files, and recording gameplay video streams.
Image 1 of 3
The UD90 performs favorably here, beating the P400 and FX900. The SN770 manages to pull away from its peers. This test isn't the be-all and end-all for gaming performance, which in fact tends to be the same for any SSD. Load times can vary, but in general, the advantages are pretty small.
Trace Testing – PCMark 10 Storage Benchmark
PCMark 10 is a trace-based benchmark that uses a wide-ranging set of real-world traces from popular applications and everyday tasks to measure the performance of storage devices.
Image 1 of 3
The UD90 again beats the FX900 and P400 in this test but falls behind the high-end PCIe 4.0 drives. This is still a strong showing for what is basically a budget drive. Once again, the SN770 punches above its weight.
Transfer Rates – DiskBench
We use the DiskBench storage benchmarking tool to test file transfer performance with a custom, 50GB dataset. We copy 31,227 files of various types, such as pictures, PDFs, and videos to a new folder and then follow-up with a reading test of a newly-written 6.5GB zip file.
Image 1 of 2
The UD90's first misstep is here, but it's not a big one and not unexpected. DiskBench results are limited by a drive's bandwidth potential, and as such, the lower-end drives like the SN770, FX900, P400, and UD90, fall behind on reads and copies. The UD90 still remains pretty close to its direct rivals. If you absolutely need the fastest file transfers, you should be looking at a high-end PCIe 4.0 drive.
Synthetic Testing - ATTO / CrystalDiskMark
ATTO and CrystalDiskMark (CDM) are free and easy-to-use storage benchmarking tools that SSD vendors commonly use to assign performance specifications to their products. Both of these tools give us insight into how each device handles different file sizes.
Image 1 of 14
Phison controllers tend to do well with sequential reads in ATTO, and the UD90's new controller is no different. It's actually up there with the Fury Renegade and Platinum P41. Its sequential write performance is a bit more modest, but it still matches or beats most drives. This is a very strong showing for a drive of this caliber. Phison's E21T controller is a bit late to the game, but it was worth the wait: This is more than a suitable replacement for the E16, popular in budget PS5 drives.
Sequential results in CrystalDiskMark are limited by the interface or controller bandwidth, as determined by its channel count and bus speed, leaving the UD90 in the lower tiers. However, it's still faster than any PCIe 3.0 drive. Random low queue depth 4K performance is good, as we'd expect from this flash with an optimized controller, but it falls behind with reads versus the FX900 and P400. In practice, this might not mean much as all of these drives are very quick here, but InnoGrit's IG5220 controller is better optimized for that all-important metric.
Higher queue depth 4K results are a mixed bag, but this drive isn't intended for those sorts of workloads. However, we do still see lagging with reads in particular. Nevertheless, these numbers are good and beat anything from the last generation of DRAM-less NVMe drives.
Sustained Write Performance and Cache Recovery
Official write specifications are only part of the performance picture. Most SSDs implement a write cache, which is a fast area of (usually) pseudo-SLC programmed flash that absorbs incoming data. Sustained write speeds can suffer tremendously once the workload spills outside of the cache and into the "native" TLC or QLC flash. We use Iometer to hammer the SSD with sequential writes for 15 minutes to measure both the size of the write cache and performance after the cache is saturated. We also monitor cache recovery via multiple idle rounds.
Image 1 of 5
The UD90 writes in its fastest, pseudo-SLC state at over 4.6 GBps for almost 15 seconds. This implies a dynamic cache of around 69GB which, although presumably shrinking with drive usage, is sufficient to absorb random and smaller sequential writes. The UD90 then drops down to around 1.8 GBps for another eight minutes of writes. Then, finally, it hits its slowest state at about 275 MBps.
We can reasonably compare this to its peers and see that it has a significantly smaller SLC cache, a faster middle state, and a very slow worst-case scenario when SLC must be emptied. It nevertheless manages to outwrite the FX900 given enough time, but this is not a typical workload. Therefore, this design seems closer to something like a Phison E12-powered drive, as in our Corsair MP510 review, than launch Phison E16 drives like the Sabrent Rocket 4.0.
DRAM-less drives often have large SLC caches to hide their weak native performance states, but a more conservative design (as with newer DRAM-equipped E16 drives, like the MSI Spatium M470) can offer better consistency. Most users will not see the worst a drive has to offer, but dynamic cache inevitably shrinks with drive usage, and sustained writes will eventually slow down the drive. The UD90 offers a nice, balanced approach, with higher speeds in the middle state than we see on E12 and E16 SSDs, although in practice what we see with the FX900 and P400 might offer a slightly better user experience.
The UD90 did not recover its SLC cache quickly, instead bouncing back to its middle state, which is still plenty quick. This drive can better handle bursty writes, especially random ones, as befits normal consumer usage. You'll need to jump to a high-end model if you want faster performance in sustained write workloads.
Power Consumption and Temperature
We use the Quarch HD Programmable Power Module to gain a deeper understanding of power characteristics. Idle power consumption is an important aspect to consider, especially if you're looking for a laptop upgrade as even the best ultrabooks can have mediocre storage.
Some SSDs can consume watts of power at idle while better-suited ones sip just milliwatts. Average workload power consumption and max consumption are two other aspects of power consumption, but performance-per-watt is more important. A drive might consume more power during any given workload, but accomplishing a task faster allows the drive to drop into an idle state more quickly, ultimately saving energy.
We also monitor the drive's temperature via the S.M.A.R.T. data and an IR thermometer to see when (or if) thermal throttling kicks in and how it impacts performance. Remember that results will vary based on the workload and ambient air temperature.
Image 1 of 4
The UD90 is extremely efficient in our power consumption test, right up there with the FX900 and Platinum P41. Although this result is limited by testing only a file copy, it does demonstrate that this drive is quick enough to finish tasks without much delay. A DRAM-less, four-channel controller design like this, coupled with an efficient 176-layer flash, is bound to be an excellent choice for laptops.
Its top power state is rated for 5W versus 3.5W for competitors, but it is more efficient in its other states with the trade-off of higher overall enter and exit latencies for idle. It can also move between active states freely with little delay. These numbers are only a guideline, anyway, but do offer a general idea of drive responsiveness and power draw. In practice, this is a flexible and efficient design.
We measured the drive temperature at idle and under sustained writes, both via SMART and with a temperature gun. The UD90 idled in the mid-40s degrees Celsius but reached 81C as measured by SMART and 73C as measured by gun after 380GB of sustained writes. Although not a realistic workload, this suggests that additional cooling could benefit this drive.
Test Bench and Testing Notes
Swipe to scroll horizontally
| | |
| --- | --- |
| CPU | Intel Core i9-11900K |
| Motherboard | ASRock Z590 Taichi |
| Memory | 2x8GB Kingston HyperX Predator DDR4 5333 |
| Graphics | Intel UHD Graphics 750 |
| CPU Cooling | Alphacool Eissturm Hurricane Copper 45 3x140mm |
| Case | Streacom BC1 Open Benchtable |
| Power Supply | Corsair SF750 Platinum |
| OS Storage | WD_Black SN850 2TB |
| Operating System | Windows 10 Pro 64-bit 20H2 |
We use a Rocket Lake platform with most background applications such as indexing, windows updates, and anti-virus disabled in the OS to reduce run-to-run variability. Each SSD is prefilled to 50% capacity and tested as a secondary device. Unless noted, we use active cooling for all SSDs.
Conclusion
The Silicon Power UD90 is yet another winner in a stream of affordable, DRAM-less SSDs that manage to exceed expectations. Improvements to controller design and flash have allowed manufacturers to offer efficient, powerful drives at a reasonable price point. Of course, these aren't the fastest drives — they don't saturate your PCIe 4.0 connection, and in everyday use, they might not be a huge upgrade over older PCIe 3.0 drives that had DRAM. However, they work with the PS5 and offer a great experience on PC — if only at limited capacities.
The UD90 compares favorably with drives like the FX900 and P400, plus other popular drives like the ADATA Atom 50. It scores a bit better with peak sequential read performance over bigger block sizes but tends to fall behind a bit during random read workloads. This probably doesn't mean much to most users, and it more than passes the threshold for an excellent user experience. The SLC cache is more conservative than what's found on its peers, including the SN770, which does suggest it should be more consistent across a range of workloads and fill rates, but it will not absorb as many writes at maximum speed.
Silicon Power backs this drive with an SSD toolbox and decent support; no three-year, low-endurance warranty here. We think it may benefit from a heatsink, but it is probably not required — most other drives in this segment also lack full heatsinks. This drive should be cheaper at launch than its competition. That makes it a fantastic budget choice and hard to beat, but be aware it may not be possible to get it at capacities other than 1TB in the U.S.
MORE: Best SSDs
MORE: How We Test HDDs And SSDs
MORE: All SSD Content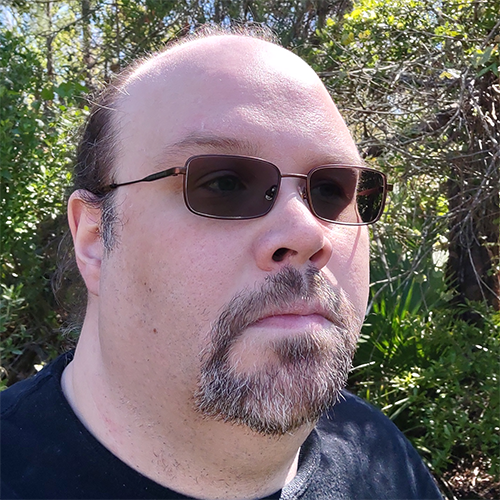 Shane Downing is a Freelance Reviewer for Tom's Hardware US, covering consumer storage hardware.