Best Black Friday Deals on PC Hardware You Can Still Get
We're tracking sales on the best components and systems.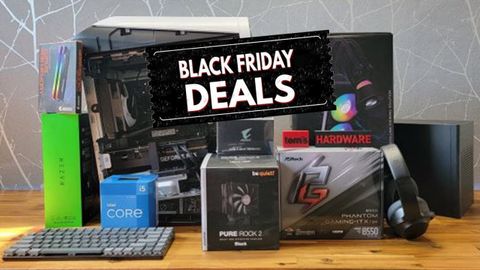 (Image: © Future)
Black Friday, the day, has passed, but the season of Black Friday / Cyber Monday savings is still in in full swing, with major retailers offering deals on PCs and components such as SSDs, CPUs, graphics cards, motherboards and more. Some of the best savings are on monitors, peripherals and 3D printers.
Below, we're highlighting the very best Black Friday deals you can still get, based on our research and expertise. You can also find comprehensive lists of deals on our best CPU deals, SSD deals, graphics card deals, gaming PC deals and 3D printer deals pages.
Quick Links: Black Friday / Cyber Monday Deals
Quick Links: UK Black Friday Deals