Nvidia's RTX 3000 series graphics cards are finally starting to hit store shelves, though they're still hard to come by. For instance, the company's flagship RTX 3080 card sold out instantly when it launched on September 17. The RTX 3090 also sold out instantly when it came out on September 24th, and the same happened to the RTX 3070 when it comes out on October 29th. Still, with companies promising to restock inventory and cancel scalper orders, it's worth checking on their store pages now and then, which is where this page comes in. Nvidia itself has stated to expect shortages throughout the year, but that's all the more reason to stay alert for when opportunities do arise.
The big issue with getting your hands on these cards is not being able to pre-order them. Instead, you have to sign up for notifications on store pages, or set up a bot of your own that notifies you when cards become available. Then, if you're lucky, you can swoop in and buy a card before inventory runs out. We've seen it happen. That's why we've collected the different places where you can get your hands on RTX cards all on this one page, so you can prepare to get the new best graphics cards (or systems that include them, which are less likely to sell out) as soon as they become available.
Note that, as of time of writing, we've checked all the listed stores and still don't see any RTX 3080, RTX 3090 or RTX 3070 cards for sale. That's not too surprising, as new inventory updates from top Danish electronics retailer Proshop shows that it's not just individual consumers who are having problems buying RTX 3000 series cards. However, resellers (even MSI subsidiaries) have plenty of them selling for inflated prices that are more than double the MSRP, if you're willing to go that route.
RTX 3080: Where to Buy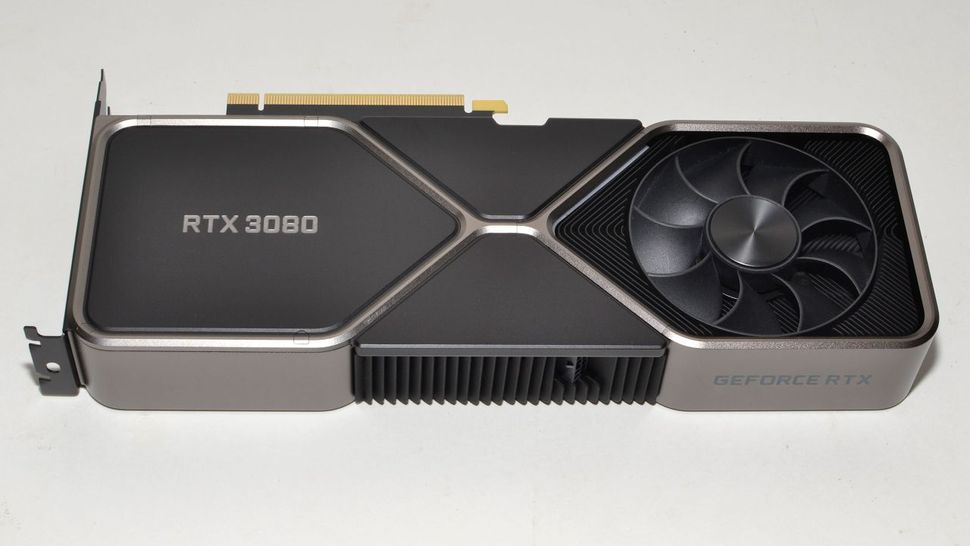 US RTX 3080 retailers at a glance: Best Buy I Amazon I B&H I Newegg | Micro Center | Gamestop
US RTX 3080 resellers at a glance: eBay I stockX
The card on everyone's mind right now is the Nvidia GeForce RTX 3080. As we said in our RTX 3080 review, it's both powerful and surprisingly well priced, allowing you to get 30% better performance than the RTX 2080 Ti for $700. There's no doubt the 3080 is in high demand, which we saw when it sold out within seconds on launch day. That said, a number of retailers have store pages up right now where you can sign up to get notified when they go live again.
RTX 3090: Where to Buy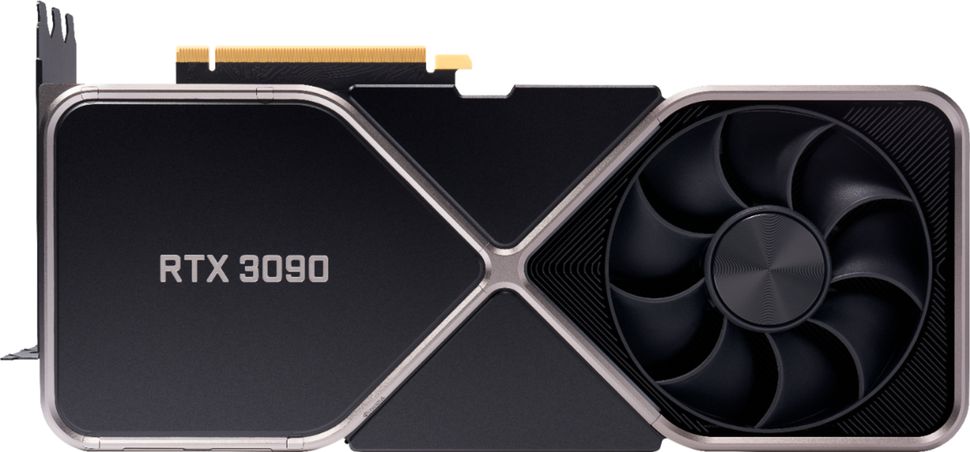 US RTX 3090 retailers at a glance: Best Buy I Amazon I B&H I Newegg | Micro Center
US RTX 3090 resellers at a glance: eBay I stockX
If you want even more power than the RTX 3080, the RTX 3090 is your best bet. Our RTX 3090 review dubs it the heir to the Titan throne and crowns it the definitive "fastest GPU for gaming." It even performs well with SLI, which is rare in modern graphics cards, though you might still have to properly configure your DLSS settings to get the most out of it according to new benchmarking with Watch Dogs: Legion. It does cost more than the RTX 3080, starting at $1,500 for the Nvidia Founder's Edition, but seeing how quickly it sold out on its September 24 launch, it's clear demand is just as high as for its less powerful sibling. So just like with the RTX 3080, we've gathered RTX 3090 store pages together so you can be ready to strike when stock comes back in.
RTX 3070: Where to Buy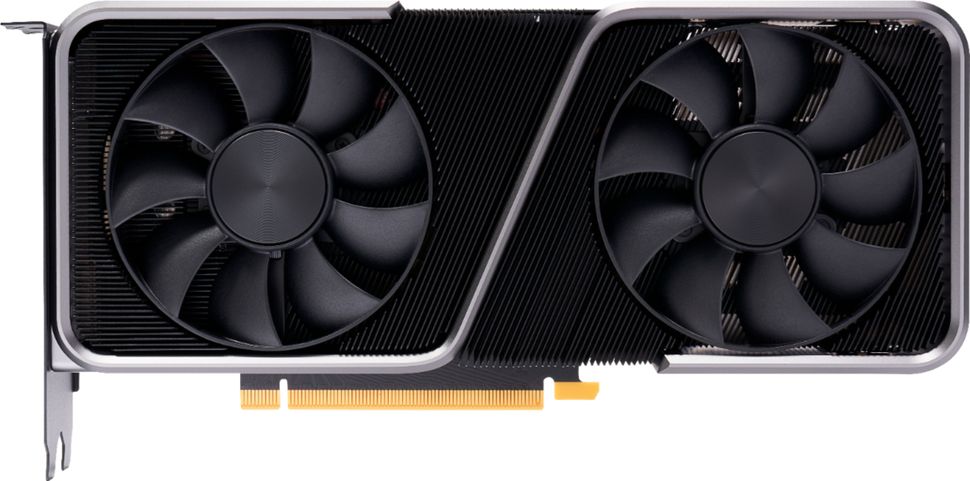 US RTX 3070 retailers at a glance: Best Buy I Amazon I B&H I Newegg | Micro Center
US RTX 3070 resellers at a glance: eBay I stockX
Rounding out the RTX 3000-series releases is the RTX 3070, which was originally expected to launch on October 15 but was pushed back to October 29th to increase launch day stock. The RTX 3070 is the most affordable of the RTX 3000 cards, packing 5,888 CUs for prices starting at $499.00 and targeting 1440p gameplay. In leaked tests, it performed slightly better than a 2080 Ti despite its much lower cost, and our own review also compared it to a 2080 Ti.
Despite the release delay, RTX 3070s repeated the pattern of the other RTX 3000 series card launches and also sold out within minutes after going live. That's not a surprise, given Proshop's inventory numbers before the card went up. Still, we will continue to monitor stock and update this page if we see any.
Pre-Builts with RTX
US RTX Pre-Built Systems at a glance: iBuyPower I Velocity Micro I Alienware I Cyberpower I Falcon Northwest
RTX 3080 and RTX 3090 cards are still sold out across all stores, but there are pre-built systems that include the cards still available.
Also, keep an eye on our Best Gaming PC deals page- we'll update it if we find any deals (or more likely at this point, bundles) on systems with RTX cards in them.
External GPUs with RTX
If you have a compatible laptop or other device and need a bit more oomph, external GPU systems have recently become a popular way to achieve just that. On November 23rd, Gigabyte announced the first RTX 3000 series GPUs on the market, the watercooled RTX 3090 and 3080 Gaming Boxes.
As their names imply, these boxes come either an RTX 3090 or RTX 3080 in a Thunderbolt 3 enclosure. A waterblock cools the card in conjunction with a 240mm radiator and a pump, and Gigabyte claims that these eGPUs are the world's first watercooled external graphics cards.

There's no word on pricing or availability yet, but as more units like this launch, they'll be another method to get your hands on Ampere cards.
RTX 3060 Ti: Rumors and speculation
That's it for official GPUs, but we'll keep this page updated as more information arises, which might last even beyond the RTX 3070's launch. For instance, we've recently seen RTX 3060 Ti listings popping up in overseas stores.
3060 Ti leaks so far include a Founders Edition, plus models from Gigabyte and MSI. Taobao listings also currently place a potential 3060 Ti at about $450, though we can't confirm yet whether the listings are placeholders.
As for performance, a recent GPU-Z submission could point to potential 3060 Ti specifications, provided you take it with a healthy pinch of salt. While GPU-Z couldn't verify the card behind the submission, the sender claimed it was a 3060 Ti from HP.
According to the results, the submitted card had 4,864 Cuda Cores, clock speeds of 1,410/1,665 MHz, 8GB of GDDR6 memory and a 17.4 billion transistor count.

We'll update this section if we hear anything official.