Dell's XPS 13 Plus is one of the best-looking ultrabooks around and offers an enticing OLED screen, but just two Thunderbolt 4 ports and short battery life hold it back.
Pros
+

Slick design

+

Gorgeous OLED screen

+

Strong performance

+

Comfortable keyboard
Cons
-

Short battery life

-

Only two Thunderbolt 4 ports, and no headphone jack

-

Webcam is only 720p
Why you can trust Tom's Hardware Our expert reviewers spend hours testing and comparing products and services so you can choose the best for you. Find out more about how we test.
Dell's Premium XPS laptops are meant to be its best examples of design and quality. The XPS 13 Plus ($1,149 to start, $1,449 as tested) upends traditional laptop design with its capacitive touch bar, edgeless keyboard and borderless touchpad, not all of which work out perfectly, but Dell gets points for thinking like no one else.
This is the same chassis as the XPS 13 Plus from last year — in fact, so little has changed that Dell hasn't changed the model number (9320), as it usually does with a refresh.
Unfortunately, the XPS 13 Plus might be a little too style-oriented. The whole laptop has just two Thunderbolt 4 ports and its battery life is well below par in this class.
Design of the Dell XPS 13 Plus (9320, 2023)
The XPS 13 Plus delivers the high style and quality that the XPS brand is known for. Its ultra-chic design exudes modernness, from its nearly bezel-less screen to its edge-to-edge keyboard.
The chassis and lid, made of aluminum and glass, are exceptionally stiff and resisted my attempts to induce flex. This laptop looks too delicate to throw around, but it shouldn't need to be coddled given that it's built so well. Picking it up one-handed, for instance, doesn't feel like it stresses the laptop at all.
I have mixed feelings on the platinum color of my review unit as I'll explain later in the keyboard section, though it is a good break for the norm. Dell also offers dark graphite.
The XPS 13 Plus is 11.63 x 7.84 x 0.60 inches (295 x 199 x 15.2 mm) and 2.77 pounds (1.26 kg). The Asus ZenBook S 13 OLED (UX504) and the Apple MacBook Air (M2) are about 0.2 inches thinner and the Asus is a full half-pound lighter, but the Dell's sub-three-pound weight is within reason for an ultraportable. The HP Spectre x360 13.5 is a hair over the three-pound barrier but offers the convenience of a 2-in-1 screen design.
Port selection is a serious weakness for the XPS 13 Plus: It has just two Thunderbolt 4 (USB-C) ports and nothing else, not even a headphone jack. Making matters worse, the included power adapter will take up one of the Thunderbolt 4 ports.
Image 1 of 2
Dell includes USB-C to USB-A and USB-C to headphone jack adapters, but they're small consolation; remembering to take them is a pain and they're easily lost. Unless you go with wireless everything – the XPS 13 Plus has Wi-Fi 6E and Bluetooth 5.2 – budgeting for a docking station is a smart idea.
Dell XPS 13 Plus (9320, 2023) Specifications
Swipe to scroll horizontally
| | |
| --- | --- |
| CPU | Intel Core i7-1360P (4 Performance cores, 8 Efficient cores, 5.0GHz Turbo, 28-watt base power) |
| Graphics | Intel Iris Xe integrated GPU |
| Memory | 16GB LPDDR5-6000 |
| Storage | 512GB PCIe Gen 4 SSD |
| Display | 13.4-inch, 3456 x 2160, OLED, 60Hz, Touch |
| Networking | Intel Wi-Fi 6E + Bluetooth 5.2 |
| Ports | 2x Thunderbolt 4 |
| Camera | 720p webcam with IR function |
| Battery | 55 WHr |
| Power Adapter | 60 watts (USB-C connector) |
| Operating System | Windows 11 Home |
| Dimensions (WxDxH) | 11.63 x 7.84 x 0.60 inches (295 x 199 x 15.2 mm) |
| Weight | 2.77 pounds (1.26 kg) |
| Price (as configured) | $1,449 |
Productivity Performance on the Dell XPS 13 Plus (9320, 2023)
The XPS 13 Plus I'm reviewing has an Intel Core i7-1360P processor, 16GB of RAM, a 512GB SSD, and Intel Iris Xe integrated graphics. The 28-watt P-class processor is a step up in performance from the 15-watt U-class chips that seem to grace most ultraportables.
The XPS 13 Plus will be competing against the Apple MacBook Air (M2), the Asus ZenBook S 13 OLED, and the HP Spectre x360 13.5 in our performance comparison charts. The MacBook Air uses Apple's M2 CPU while the ZenBook S 13 sports an Intel Core i7-1355U and the Spectre x360 13.5 a previous-generation Core i7-1255U. The latter two chips have 10 cores (two Performance and eight Efficient) whereas our Dell's Core i7-1360P has 12 cores (four Performance and eight Efficient). Apple's M2 chip is always tough to beat, so we'll see how it stacks up.
Image 1 of 3
The XPS 13 Plus finished first in the cross-platform Geekbench 5 benchmark multi-core test, its score of 9,938 points just ahead of the next-best MacBook Air's 8,919 points. The MacBook Air led in single-core, though, with 1,932 points to beat the XPS's 1,814 points. The Asus scored about the same as the XPS 13 Plus in the single-core test though its U-class CPU held it back in the multi-core scenario.
Moving on, the MacBook Air soundly beat the XPS 13 Plus in our Handbrake transcoding test, finishing in 7 minutes and 52 seconds versus the Dell's 8 minutes and 14 seconds. The Asus and the HP trailed significantly, which wasn't surprising given their weaker CPUs.
Things picked up for the XPS 13 Plus in our 25GB file transfer test, where it finished first with 1,658.62 MBps. The Asus was right on its heels with 1,559.7 MBps. The MacBook Air was much slower, at 958.85 MBps.
We stress productivity laptops by running the Cinebench R23 CPU stress test 20 times in a row, which usually causes heat soak in the laptop's cooling system and therefore gives a good baseline for its long-term behavior under load.
The XPS 13 Plus dropped from its initial score of 10,095 points to stabilize in the mid-6,000-point range, with a random spike to 8,304 points in the middle. The initial drop isn't unusual and the XPS 13 Plus does otherwise manage to keep its performance stable.
During the test, the CPU's Performance cores ran at an average of 2.0 GHz and the Efficient cores at 1.55GHz. The average processor temperature was 72.34 degrees Celsius.
Display on the Dell XPS 13 Plus (9320, 2023)
I tested with the XPS 13 Plus with Dell's optional 3456 x 2160 OLED screen. It's a lofty $300 upgrade over the base 1920 x 1200 IPS screen, but it only took about a minute of the Dune: Part Two trailer to convince me I'd spend the money.
The OLED technology's infinite contrast ratio shows exquisite details in shadows and highlights that you aren't likely to see or appreciate on a lesser screen. Explosions and gunfire are especially vivid. OLED is also famous for its color reproduction, of which Dune doesn't exercise much, so I switched over to Spider-Man: No Way Home and wasn't disappointed. Looking at this screen is a real pleasure.
The XPS 13 Plus' small size meant I also used its touch-screen functionality more than I thought I would. I often used it in my lap and gripped the screen with one hand, then scrolled with my thumb. The glossy screen surface is slick but has an anti-reflective treatment, so it doesn't act like a mirror. It's not anti-glare or matte, but I could only make out a dull reflection of myself, and I didn't have issues with overhead lights causing eye strain.
The Dell's screen covers 80.5% of the DCI-P3 gamut, second only to the HP's 87.7% among its direct competitors. Its 373.6-nit peak brightness is almost the same as that of the ZenBook S 13 OLED and well south of the MacBook Air's 489 nits, but it's far from being a dim screen. I didn't wish for it to be brighter, and that's a good sign.
Keyboard and Touchpad on the Dell XPS 13 Plus (9320, 2023)
I admit to having serious reservations about the XPS 13 Plus' keyboard design the moment I took it out of the box. Not only is there no spacing between the keys (Dell calls it "zero lattice"), but the top row (F1 through F12 and associated functions) is a touch bar, not actual keys. I nonetheless managed 111 words per minute with 100% accuracy in the Monkeytype typing test, and I can't remember doing better than that.
The large keys have satisfying cushioned feedback with healthy travel. The power button is the blank key at top right, which doubles as a fingerprint reader.
Layout-wise, the keyboard's half-sized up and down arrows squeezed between full-size left and right arrows are my main pet peeve. The other issue I had was visibility; white backlighting in the daytime made it hard to differentiate key symbols on the platinum keys, so ironically, it was easier to see the key symbols with the backlighting turned off. Here's the keyboard with its backlighting on:
And then off:
The effect isn't as bad as the photos make out, but you might find yourself tilting the laptop or looking closer if you're not a touch typist. I'd probably get the XPS 13 Plus in its optional graphite color for this very reason.
But how about that capacitive touch bar? It's much better than I thought, mostly because it seemed highly responsive to my input - as in, it reacted as fast as a regular key. The only downside is that there's no tactile or haptic feedback of any kind, and that takes getting used to. Fortunately, I had no issues with my touches registering. I did find myself looking down to locate the key I needed on the touch bar, though over time I was able to rely on muscle memory, especially for shortcuts I use a lot, like Ctrl + F4 to close tabs.
Pressing the Fn key instantly switches the symbols to F1 through F12. You can also enable Fn Lock by pressing Fn + Esc if you want F1 through F12 to show as primary, though doing that means you lose dedicated access to the Home, End, and Insert keys. Page Up and Page Down are only available as secondary functions in the up and down arrow keys.
The XPS 13 Plus' touchpad is also controversial because it doesn't have a defined border. Dell's assumption is that users naturally touch just below the spacebar, and that's valid for me. Touch sensitivity starts a few millimeters below the spacebar and above the front edge of the palm rest and extends just beyond the edges of the spacebar. You can tap to click, but lightly pressing on the surface rewards with a satisfying tactile bump. I always appreciate it when physical clicking is practically silent as it is on this XPS, too.
Audio on the Dell XPS 13 Plus (9320, 2023)
The XPS 13 Plus pumps out impressive sound for a laptop its size. Listening to Breaking Benjamin's "Angels Fall", I noticed clear separation between vocals and instruments, with enough low-end to keep the track from sounding brittle as so often happens with rock music on laptop speakers. I also noted that the speakers maintained the airy acoustic guitar and smooth vocals of "Torn" by Natalie Imbruglia.
The included WavesMaxx Audio Pro app provides EQ and other sound tweaks, including 3D spatial audio if you allow the webcam to track your head movement. The hard rock EQ seemed to improve the separation in "Angels Fall", but I ended up going back to the No EQ setting, putting the details dial at 25%, the width dial to 25%, and turning the artificial-sounding MaxxBass dial to 0% for an all-around setting. I might not have done that had the app included an automatic EQ setting; I don't want to fuss with EQ all the time.
Upgradeability of the Dell XPS 13 Plus (9320, 2023)
The only user-changeable parts in the XPS 13 Plus are its storage drive and battery. The bottom panel is held on by six Torx T6 screws, which are all the same size but aren't retainer style. You'll then need a plastic pry tool to pop the panel's clips free; I started at the rear near the heat vents, then went up the right edge.
Image 1 of 2
The battery covers about half the chassis. The SSD is M.2 2280 format and is covered by a heatsink. The memory and even the wireless card are soldered down, which is disappointing, but not surprising on an ultraportable.
Battery Life on the Dell XPS 13 Plus (9320, 2023)
The XPS 13 Plus' 55 WHr battery and 28-watt processor aren't a great combination for long battery life. It managed a mere 6 hours and 20 minutes in our battery test, which consists of continuous web browsing over Wi-Fi, video streaming, and OpenGL workloads with the screen set to 150 nits of brightness. That's over an hour worse than the 7 hours and 34 minutes we recorded from the original XPS 13 Plus.
The ZenBook S 13 OLED had no trouble broaching the 10-hour mark, with its more powerful 63 WHr battery and power-friendly 15-watt CPU. None of these units touched the MacBook Air's 14 hours and 6 minutes.
Heat on the Dell XPS 13 Plus (9320, 2023)
We measure the surface temperatures of productivity laptops while we run our 20-loop Cinebench R23 CPU stress test. The keyboard center of the XPS 13 Plus (between the G and H key) reached 95 degrees F (35 degrees Celsius) while the touchpad center (which is just below the spacebar) reached 85 F (29.4 C). The underside of the laptop was slightly warmer, reaching 97 F (36.1 C) in the center and peaking at 108 F (42.2 C) near the heat vents.
Overall, the XPS 13 Plus never felt overly warm to my hands. I had no reservations using it on my lap. Using it in your lap is perfectly fine since its air intakes are towards the edges, not under the bottom panel.
Webcam on the Dell XPS 13 Plus (9320, 2023)
The XPS 13 Plus' webcam is properly positioned over the screen to be as close to eye level as possible, though the laptop's size means you'll still be looking down at most of your subjects - ah, chat-mates. It exposed my face nicely despite the horrible lighting conditions in my local coffee shop.
The webcam's resolution is unfortunately just 720p, which is hard to accept on a premium laptop and would have me shopping for one of our best webcams. A 1080p webcam would have produced a sharper image.
The upside of this camera is that it supports infrared for facial recognition, so you can at least log into Windows using Windows Hello. That said, the webcam lacks a sliding privacy shutter, and I didn't see a shortcut key to disable it.
Software and Warranty on the Dell XPS 13 Plus (9320, 2023)
As a premium laptop, the XPS 13 Plus doesn't have unwanted software or trial apps installed, though unfortunately it has many of the apps that are typically included with Windows 11, like Disney Plus. The included MyDell app has system settings, such as battery charging preferences, and lets you tweak the fan profile for cool or quiet modes. I didn't find it necessary to change the latter from the default balanced setting since the fans were well-behaved and the laptop didn't get too hot in my lap.
The mentioned Waves MaxxAudio Pro app is useful for tweaking sound settings.
Last is Killer Control Center. This seems like more of an app that belongs on a gaming laptop, but it can be used to analyze network traffic and give priority i.e., the most bandwidth to your preferred apps. It could be useful if you have little bandwidth to spare.
The XPS 13 Plus comes standard with a one-year warranty with Dell's premium support tier.
Dell XPS 13 Plus (9320, 2023) Configurations
Dell offers the XPS 13 Plus as a built-to-order model on its site. All models appear to include the Core i7-1360P processor and Iris Xe integrated graphics of my review unit.
The base $1,149 configuration ($250 off at the time of this review) includes 16GB of RAM, a 512GB SSD, and a 1920 x 1200 non-touch display. The RAM is factory configurable to 32GB, a wise option if you're a heavy multitasker – remember, it can't be upgraded later. Available storage upgrades are 1TB and 2TB.
Dell offers the 1920 x 1200 screen with touch, or you can step up to the 3456 x 2160 OLED touch screen of our review unit. The top screen is a 3840 x 2400 touch panel that Dell rates for 500 nits, though it's not OLED.
The XPS 13 Plus can also be had in platinum or graphite colors. Graphite would be my pick if I had to do it again because of the contrast issues I had with the platinum keyboard and white backlighting.
Bottom Line
The key reasons to spend extra for the XPS 13 Plus over a more budget-oriented ultrabook like the HP Pavilion 14 Plus are its premium quality and design. The XPS 13 Plus delivers on those fronts with a gorgeous aluminum and glass chassis that's exceptionally easy to transport. Few laptops look more chic than this one.
Uniqueness is also a factor when you're spending a lot, and the XPS 13 Plus delivers there, too. Its most controversial feature is its capacitive touch bar, but I was pleasantly surprised with its responsiveness and didn't miss a real physical keyboard row. I also had reservations about the edgeless keyboard, but it turned out I could type just as fast on it as I can on any laptop keyboard. The borderless touchpad was my least favorite feature because it's a little strange not to have a defined border, but it never became a problem since I tend to favor touching the center of the touchpad.
Practicality is where things go askew for the XPS 13 Plus. Just two Thunderbolt 4 ports is limiting to begin with, not to mention that you lose one when you plug in the power adapter. No headphone jack is difficult to forgive – laptop designers need to realize that many of us appreciate the simplicity of wired devices that don't need batteries.
Battery life is the XPS 13 Plus' other major downside, lasting far fewer hours than the Asus ZenBook 13 S OLED and the Apple MacBook Air. Those laptops also sport better port selections (especially the Asus) and command similar money. The MacBook Air remains our favorite in this category if you can use MacOS, and the Asus is a good Windows alternative. Also consider the HP Elite Dragonfly G3 if your budget permits.
MORE: How to Buy a Gaming Laptop
MORE: Best Gaming PCs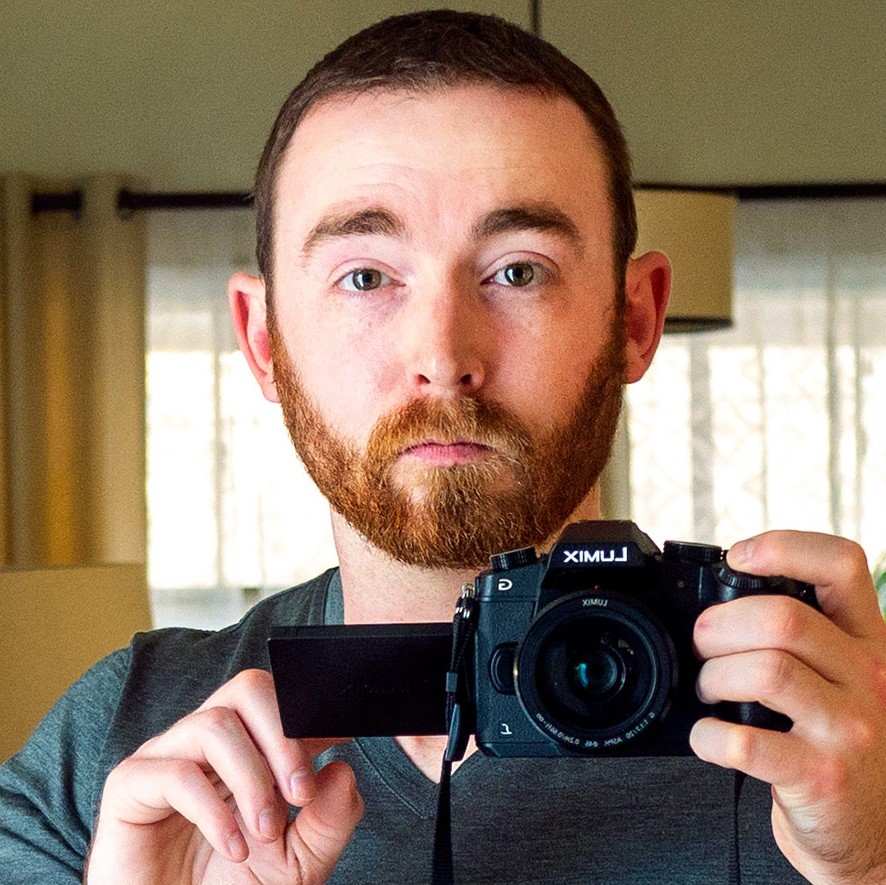 Freelance Reviewer - Laptops
Charles Jefferies is a freelance reviewer for Tom's Hardware US. He covers laptop PCs, especially gaming models.