Phanteks NV7 may be fashionably late to to the glass-and-RGB show case party. But because of that, it's well equipped for massive components and sports unique features for an extremely clean look.
Pros
+

Tons of RGB customization

+

Respectable price

+

Rotatable bottom fan tray

+

GPU bracket included

+

Unique cable-routing design
Cons
-

No fans included

-

Somewhat loud

-

Rear side panel requires a tiny screw

-

GPU bracket could be sturdier
Why you can trust Tom's Hardware Our expert reviewers spend hours testing and comparing products and services so you can choose the best for you. Find out more about how we test.
PC hardware is becoming more powerful (and power-hungry) than ever. And because of that, high-end components are larger than ever. Since the Nvidia RTX 4090 was released last year, only some case companies have released chassis designed to fit such a gigantic card. And to some extent that's reasonable. Should every case be big enough to house a a graphics card that's longer than an Xbox Series S and costs over $1,500?
But that said, if you are spending that much on a graphics card and comparable high-end components, there's a decent chance you might want to show off your hardware. And that's where Phanteks comes in with its NV7. It's a full tower that's slathered with glass mesh and RGB. While that might not sound all that different than many other cases released in recent years, the Phanteks NV7 manages to look and feel fresh, with lots of customization, attractive looks, and a $220 price that's reasonable – although you will have to bring your own fans, which of course adds to the cost unless you have some you're going to carry over from a previous build.
Specifications of the Phanteks NV7
Swipe to scroll horizontally
| | |
| --- | --- |
| Type | ATX Full-Tower |
| Motherboard Support | Mini-ITX, Micro-ATX, ATX, EATX |
| Dimensions (HxWxD) | 20.9 x 10 x 23.1 inches |
| Max GPU Length | 17.7 inches |
| CPU Cooler Height | 7.3 inches |
| External Bays | X |
| Internal Bays | 6x 2.5 and 1x 3.5-inch |
| | 2x 2.5 and 2x 3.5 inch |
| Expansion Slots | 8 |
| Front I/O | 1x USB 3.2 Gen 2 Type-C |
| | 2x USB 3.0 |
| Other | GPU Bracket |
| Front Fans | X |
| Rear Fans | 2x 120mm |
| Top Fans | 3x 120mm |
| Side Fans | 4x 120mm |
| Bottom Fans | 3x 120 or 140mm |
| Weight | 37 pounds |
| Warranty | 5 years |
Features of the Phanteks NV7
When I first heard about Phanteks' NV7, I if the company had just jumped on the O11 hype train. However, after spending some time building and testing this chassis, it's clear differs greatly from Lian Li's flagship case line.
The NV7 has the most cooling space of any case I have reviewed, save for the Cooler Master HAF 700 EVO, but that case is bigger in every dimension and much more expensive. Twelve fans can fit in the NV7, and that's without sacrificing any storage space.
Speaking of fans, none come with the case. That's become increasonly common with cases designed as show pieces, like Lian Li's O11 Dynamic. Of course, you'll need to add fans of your own, which will increase your build budget unless you have spinners you want to carry over from a previous build.
That said, Phanteks sent along a few sets of its new D30-120 fans, which sport an internal RGB ring and clip together like the Lian Li's Unifans, reducing the need for fiddly cables and connectors. The fans come in white or black and with regular or reversed blades. The reversed blade models allow for a more attractive look in places where the rear of the fan would normally be visible. For those who want the best aesthetics possible, this is a nice option. But Thermaltake's Swafan EX line solves this issue by including two sets of fan blades in the box and letting you swap them out yourself rather than having to buy two different fan types.
Installing Phanteks' fans in this case, was easy. The side fan mount is held in by one thumb screw at the top of the case. A similarity the NV7 shares with the HAF is its bottom tray, which can be rotated a few degrees to angle the bottom fans forward if you want.
As usual with Phanteks, this case comes with a plastic box full of sorted extra screws to get your build going. And the company also includes a GPU anti-sag bracket, though it's not great. While it is adjustable to fit the width of most GPUs, it wobbles like crazy and covers the third fan on our Gigabyte RTX 3070 TI Gaming OC. This didn't seem to affect the thermals, but I'd recommend getting a better bracket if you're installing a huge GPU.
Like most of Phanteks' cases, the RGB is sprinkled here and there and never overwhelming, which I like. The case features an RGB strip that runs along the edge of the motherboard tray. According to Phanteks, the RGB in this chassis uses a new D-RGB controller, which offers dual-channel output. The RGB is very customizable, thanks to the four control buttons at the top of the chassis. However, because there are four buttons, control of the light show can be a bit convoluted.
One area where the design feels a bit lazy is on the rear side panel, which needs to be screwed in from the top of the case with a tiny screw. The screw is so small that I can easily see it being lost during the building process, so you'll want to keep a keen eye on it in case it rolls.
After removing the rear side panel, you'll see the unique storage caddies in the NV7. Instead of the usual cage, you'll find in nearly all mid-tower and larger cases, both the 2.5 and 3.5-inch drives are seated within a door that can be removed in case you go the m.2 route. I really like how the "storage doors" look- it's really clean. The amount of drives the NV7 can hold is generous by today's standards: six 2.5-inch and one 3.5-inch drive, or two 2.5-inch and two 3.5-inch drives.
Image 1 of 2
By now, you're probably asking where the power cable connects. Everything from the power cable to the motherboard IO is hidden behind a mesh door, and the cables are looped out from the bottom. While I appreciate that Phanteks is thinking outside of the box here, I found this to be annoying because it adds an extra step to assembling the build. Connecting a skinny USB cable is one thing, but looping a thick power cable through the cable channels is awkward, and I don't like it.
Image 1 of 2
Often, when you get a full tower, the IO is abundant, but that's not the case with the NV7. You just get two USB 3.0 Type-A ports and one USB 3.2 Gen 2 Type-C port, alongside a headphone/mic combo jack set at an angle on the bottom front. The power and RGB buttons live up top, and while the controls there are nice, it would have been nice to have some ports up there as well.
Internal Layout
The Phanteks NV7 is a big boy, measuring 20.9 x 10 x 23.1 inches (LWH). That makes it roughly two inches taller than the Lian Li O11 Dynamic XL. So obviously, the NV7 isn't limiting your options for GPU length or CPU tower cooler height. The NV7 can house GPUs up to 17.7 inches (450mm) and CPU coolers up to 7.28 inches (185mm). But with all this space, I would opt for one of the best AIO coolers here.
That said, this case can certainly hold its own on the air-cooling front, which is evident in our testing results later on.
Testing Hardware
Our testing hardware to uses Intel's 12 Gen "Alder Lake" platform, specifically a Core i7-12700KF, which is cooled by a Noctua U12s air cooler. Our graphics card is a Gigabyte RTX 3070 Ti Gaming OC.
Acoustic Results for the Phanteks NV7
Our acoustic tests consist of three scenarios: We run the CPU at full load, the CPU and GPU at full load, and an optimized mode. The CPU full load test runs the CPU and case fans at their maximum speed. For the CPU and GPU full load acoustic test, we also stress the Gigabyte RTX 3070 Ti Gaming OC and set the fans at 75% speed, because in gaming the fans never run at 100 percent and are far too loud when they do.
For the optimized mode, we run the GPU fan speed at 30% and run the CPU and included case fans at the lowest speed that they will spin.
Because the Phanteks NV7 does not include any fans, we installed two Noctua AF120 fans- one on the side and the other in the rear for exhaust for testing. As you can see, the NV7 isn't the most quiet case on the market, at least in our test configuration. Maybe there's a reason why Phanteks didn't include fans after all.
Thermal Results for the Phanteks NV7
For the thermal tests, all case and CPU fan speeds are set to 100%. The Core i7-12700K is set at a fixed 4.7GHz clock at 1.3v on all performance cores to ensure consistent power consumption across test scenarios. Letting the GPU run at 75% fan speed enables it to maintain its power target while sticking to one set reasonable fan speed, so that the temperature is the only variable.
I have to say, for such a long and untraditional airflow path, the NV7's thermal performance was excellent. As mentioned in the acoustic test, we mounted one fan on the side and another in the rear. Our fan setup was not ideal for a case this large, but given that the airflow direction is L-shaped, the thermal performance is surprisingly good and has a ton of potential if you add more fans.
Bottom Line
Phanteks has released some interesting and affordable cases over the last couple years, but nothing ground-breaking like the Enthoo Pro II. But despite the weird cable routing design, the Phanteks NV7 is a breath of fresh air in the show case PC market that's largely been dominated by O11 variants and the Hyte Y60.
The NV7 also pairs well Phanteks' many custom water cooling components, with a fill port up top and a drain port in the bottom rear, plus loads of space for multiple radiators and tubes for all major components. Its $220 price is appealing as well. You'll have to spend more to bring your own fans. But chances are if you can afford the kind of high-end components and custom cooling options this case was designed for, you can afford to pay a little extra for some nice fans as well.
MORE: Best PC Cases 2022
MORE: Best Mini-ITX Cases 2022
MORE: Best PC Cases 2022
MORE: Best Mini-ITX Cases 2022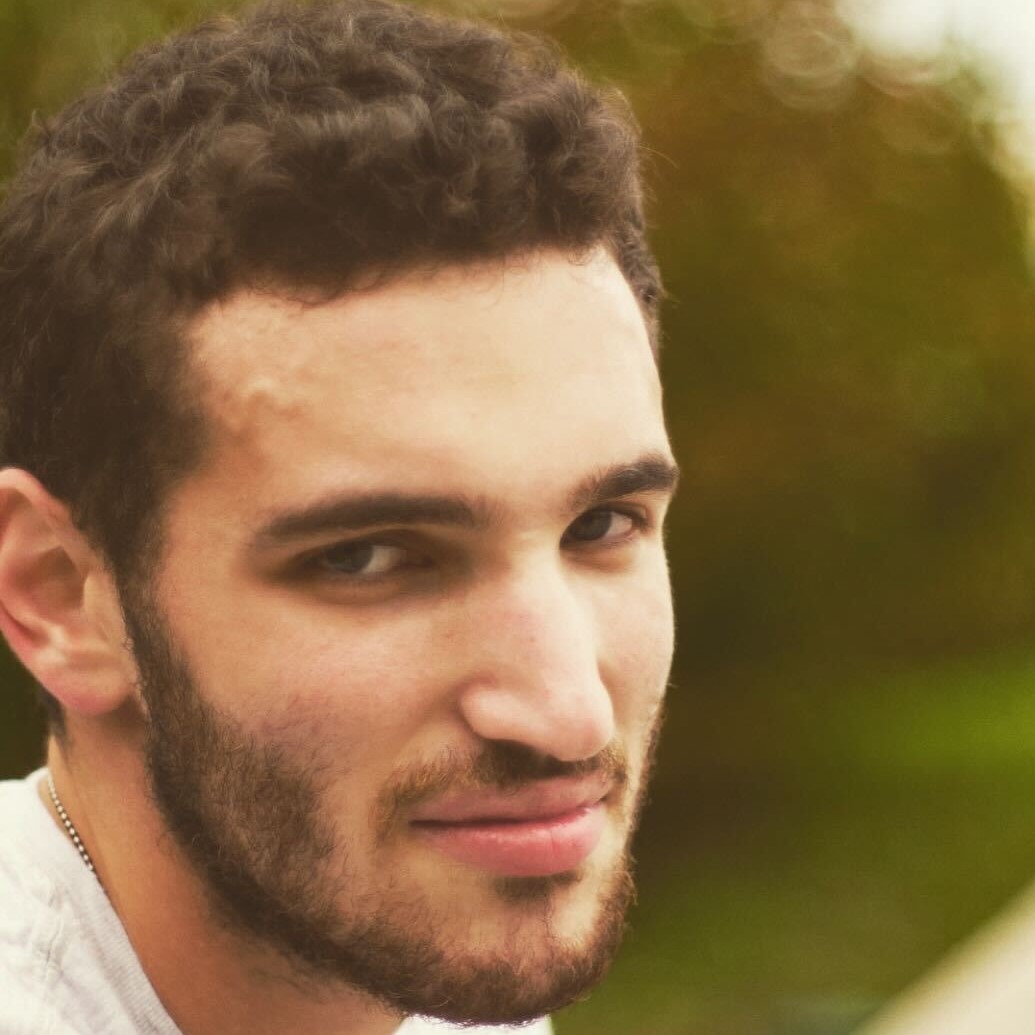 Myles Goldman is a freelance writer for Tom's Hardware US. He reviews keyboards and cases.