Why you can trust Tom's Hardware Our expert reviewers spend hours testing and comparing products and services so you can choose the best for you. Find out more about how we test.
The 329M1RV has a large array of picture modes, but the best and most accurate image comes when SmartImage is turned off. That provides a D65 grayscale, 2.2 gamma and accurate color that conforms closely to the DCI-P3 gamut.
Grayscale and Gamma Tracking
Our grayscale and gamma tests use Calman calibration software from Portrait Displays. We describe our grayscale and gamma tests in detail here.
Image 1 of 3
The 329M1RV's grayscale tracking isn't quite perfect, but it is still good enough that calibration isn't required. That's a good thing because calibration isn't really practical. There are slightly visible errors at 90 and 100%, where a faint purple tint can be seen in test patterns but not in actual content. Gamma tracks well except for a slight dip at 10%, which means some shadow areas will be a tad too light. Again, this error is very hard to spot. It is possible to get better measured grayscale tracking, but the resulting gamma is too far off the mark. The skewed luminance tracking I observed in the User color temp mode made highlight and shadow detail very hard to see and made the picture look harsh.
Out of curiosity, I measured the Xbox mode and recorded a very blue color temp with light gamma. These blue errors are blatantly obvious, and I can't imagine a situation where this picture mode would be appropriate. As far as I'm aware, no Xbox outputs skewed color. They're all tuned to industry standards like any other video source component, D65 white point and 2.2 gamma.
If you prefer a smaller color gamut for SDR content, the sRGB mode in the color menu is a great choice. Its grayscale tracking is superb, with no errors over 2dE. Gamma isn't ruler-straight, but close enough that you won't see any luminance errors. This is excellent performance.
Comparisons
Image 1 of 4
Since I could not find any image improvement with calibration, I've charted the same 2.51dE grayscale error for the before and after comparisons. That puts the 329M1RV in the middle for out-of-box performance and last when the other monitors are calibrated. Visually, the differences are slight. Only the brightest steps showed any error, and that was impossible to see in the content I viewed. Though I wish I could calibrate the Philips, I didn't enjoy it any less when unadjusted.
Gamma tracking is very good as long as the other image controls are left alone. All the monitors have tight tracking that stays close to the 2.2 standard. The 329M1RV is about average in this regard.
Color Gamut Accuracy
Our color gamut and volume testing use Portrait Displays' Calman software. For details on our color gamut testing and volume calculations, click here.
Image 1 of 3
The 329M1RV takes a practical approach to color reproduction. Technically, a monitor should only render sRGB for SDR content. But most wide gamut screens show you their entire spectrum, which means over-saturation. Philips has chosen to under-saturate the inner targets slightly for red, green, yellow and cyan. Blue and magenta are slightly over-saturated. This is a good compromise that makes SDR color more vibrant without straying too far from the standard. You'll see on the next page that HDR color is correctly rendered to take full advantage of the extra hues.
The Xbox mode can only be called bizarre. The blue white point pulls the entire set of targets off-hue. Cyan and magenta are much too blue. Red is well off the mark as well. Only green and yellow come close to their points. I don't know of a situation where this mode would be useful.
Aside from a slight under-saturation in red, the sRGB mode is perfect. It only takes a few clicks to select this configuration for SDR content. I suspect most users will stick with the extended gamut but I'm glad to see Philips offering the choice.
Comparisons
Image 1 of 2
Like the grayscale and gamma test, the 329M1RV scores well but is a bit behind the other panels because I couldn't calibrate without skewing the gamma tracking. This is a choice on my part, and the picture quality is best with SmartImage off and color temp of 6500K. And it's not to say the Philips doesn't look as good as the rest. That extra contrast makes up for a lot of its issues on the test bench. It is a great-looking screen.
With some monitors trending higher in my gamut volume tests, I had hoped to see the 329M1RV score better. But I have no complaints about 85.48% coverage of DCI-P3; it's about average for the category. If you're looking for maximum color saturation, though, the top three screens are the current leaders. The Philips will look equal to the 28-inch Asus and the Eve in side-by-side comparisons.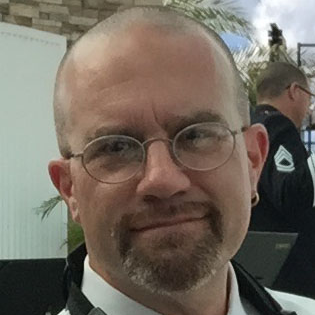 Christian Eberle is a Contributing Editor for Tom's Hardware US. He's a veteran reviewer of A/V equipment, specializing in monitors.