Why you can trust Tom's Hardware Our expert reviewers spend hours testing and comparing products and services so you can choose the best for you. Find out more about how we test.
With more 32-inch Ultra monitors appearing in the marketplace, I have a few more screens to make useful comparisons with the 329M1RV. There's MSI's Xbox model, the MPG321UR-QDX, along with Asus's PG32UQ and ViewSonic's Elite XG320U. I also included two smaller displays, the 28-inch Asus VG28U and the 27-inch Eve Spectrum D03.
Pixel Response and Input Lag
Click here to read up on our pixel response and input lag testing procedures.
Image 1 of 2
The 32-inch Asus can hit 155 Hz, but that won't give it a noticeable performance advantage over any of the 144 Hz screens. All draw a full white field in 7ms except the MSI, which can do it in 6ms. That makes it a tiny bit smoother than the rest though we're talking extreme subtlety here. The 329M1RV has average control response for the Ultra HD 144 Hz category, with a total lag of 34ms, the same as the Asus and Eve screens. The MSI and the 28-inch Asus are a touch quicker at 31ms. This difference will require advanced gaming skills to appreciate. The Philips is more than capable of hair-trigger play and smooth on-screen movement with minimal blur and no visible smearing.
Viewing Angles
The 329M1RV is one of the better IPS monitors I've seen in terms of off-axis image quality. Though a slight green shift can be seen at 45 degrees to the side, there is no reduction in brightness or detail. This screen is large enough, and good enough, to be shared by two players. The top view is somewhat washed out but retains more brightness than most monitors I've reviewed, regardless of panel type.
Screen Uniformity
To learn how we measure screen uniformity, click here.
My 329M1RV sample did not need any part of its Screen Uniformity picture mode. A 4.52% deviation is about as low as an LCD screen can get. It's one of the best panels I've measured to date. There is absolutely no visible aberration in brightness or color in any test pattern or content..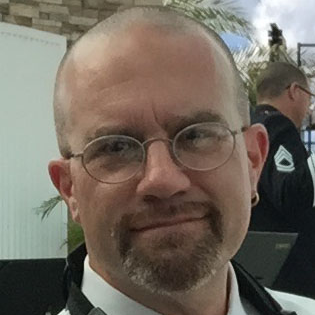 Christian Eberle is a Contributing Editor for Tom's Hardware US. He's a veteran reviewer of A/V equipment, specializing in monitors.