The Teamgroup Cardea Z540 is the fastest SSD we've tested to date, reaching impressive numbers with few drawbacks. It needs a heatsink, and power consumption remains high, but it's a consistent performer.
Pros
+

The fastest SSD we've seen in many tests

+

Consistent sustained and steady state write performance
Why you can trust Tom's Hardware Our expert reviewers spend hours testing and comparing products and services so you can choose the best for you. Find out more about how we test.
The Teamgroup Cardea Z540 is the second 12 GB/s SSD to come across our testbench, after the Crucial T700, with promises of record-setting performance. This high-end PCIe 5.0, or Gen 5, SSD is at the cutting edge of consumer non-volatile storage, designed for enthusiasts to push the highest bandwidth possible for content creation, gaming, and more. This isn't for your laptop or console; it's meant for high-end desktops and workstations with large, regular file operations and to prepare for future DirectStorage demands. This early adopter platform continues to evolve over time with fine-tuning and optimization, and the Z540 is of the newest class.
Many of the initial 10 GB/s Gen 5 SSDs we've tested have been a little disappointing but still plenty fast. Translating benchmarks to real-world performance is difficult, and recent generational improvements in NAND flash have focused more on increasing density for higher capacity than random I/O performance. Sure, bandwidth has improved, but it can be hard to notice outside of specific file transfers. Yet this iteration of NAND flash technology is necessary to produce better "value" drives; plus, the enthusiast pushing the edge can use these faster drives with appropriate applications.
While we'd like to see the price come down on Gen 5 drives, we understand that investing in one is still an early adopter prospect. Faster drives will come and, in time, more efficient ones, all at a lower cost. Still, there's something about ripping this kind of bandwidth with non-volatile storage to give perspective on how far things have come since the slow HDD days. The Z540 is in a long line of edge-pushers, and, at least in this case, it delivers better than expected. That's a good reason to be optimistic in this space, even if the overall storage market has been bumpy lately.
Specifications
Swipe to scroll horizontally
| Product | 1TB | 2TB | 4TB |
| --- | --- | --- | --- |
| Pricing | $149.99 | $259.99 | N/A |
| Form Factor | M.2 2280 | M.2 2280 | M.2 2280 |
| Interface / Protocol | PCIe 5.0 x4 | PCIe 5.0 x4 | PCIe 5.0 x4 |
| Controller | Phison E26 | Phison E26 | Phison E26 |
| DRAM | LPDDR4 | LPDDR4 | LPDDR4 |
| Flash Memory | 232-Layer Micron TLC | 232-Layer Micron TLC | 232-Layer Micron TLC |
| Sequential Read | 11,700 MBps | 12,400 MBps | 12,400 MBps |
| Sequential Write | 9,500 MBps | 11,800 MBps | 11,800 MBps |
| Random Read | 1,350K | 1,400K | 1,500K |
| Random Write | 1,400K | 1,500K | 1,500K |
| Security | N/A | N/A | N/A |
| Endurance (TBW) | 700TB | 1400TB | N/A |
| Part Number | TM8FF1001T0C129 | TM8FF1002T0C219 | TM8FF1004T0C219 |
| Warranty | 5-Year | 5-Year | 5-Year |
The Teamgroup Cardea Z540 - or Team Z540, for short - is currently available at 1TB and 2TB, but a 4TB SKU is promised at a later date. The drive can hit up to 12,400 / 11,800 MB/s for sequential reads and writes, the highest we've tested aside from the Crucial T700, and up to 1,500K / 1,500K random read and write IOPS. Team backs the drive with a 5-year warranty and up to 700TB of writes per TB of capacity.
Software and Accessories
Team offers the SSD SMART Tool for download on its website. This SSD toolbox is rudimentary but has diagnostics, system information, and basic performance testing. Third-party software is required for imaging and cloning.
A Closer Look
Image 1 of 2
The Team Z540 comes adorned with an informative label but little else. It's strongly recommended to only run this drive with a heatsink. Simply utilize your motherboard's M.2 heatsink or provide your own solution. The label can be left on or carefully removed as desired, but you should probably keep the label for information in the latter case. Although the label states that removal voids the drive's warranty, this is probably not actionable in many jurisdictions.
Image 1 of 2
The Z540 is double-sided with an SSD controller, a DRAM package, and two NAND packages on top. The back side has two more NAND packages but no DRAM. This is a normal layout but feels downright old-fashioned compared to the Samsung 990 Pro, which is single-sided with DRAM and two NAND packages even at 4TB.
The flash is labeled NY181, the same as found on the Seagate FireCuda 540. The difference here is that the Z540 is rated in the 12 GB/s range rather than 10 GB/s like the FireCuda 540. This flash is in a different form factor than the NV053 flash found on the Crucial T700, a drive that can also hit 12 GB/s. This suggests some wrangling is going on with the controller, the flash, or both to achieve higher I/O speeds.
Higher I/O speeds require additional precision to accurately determine the values of transferring data. Methods of improving signal quality or value determination can increase peak and average power draw or reduce efficiency. Of course, Gen 5 drives aren't really noted for their power efficiency, so it may be challenging to hit and maintain higher speeds with this hardware, particularly while keeping the drive within an acceptable thermal envelope.
The DRAM, as identified, is 32Gb or 4GB of LPDDR4 from SK hynix. This is more than enough for a 2TB drive, and the use of low-power DDR can only help the power consumption issue that plagues current Gen 5 SSDs.
MORE: Best Hard Drives
MORE: Best SSDs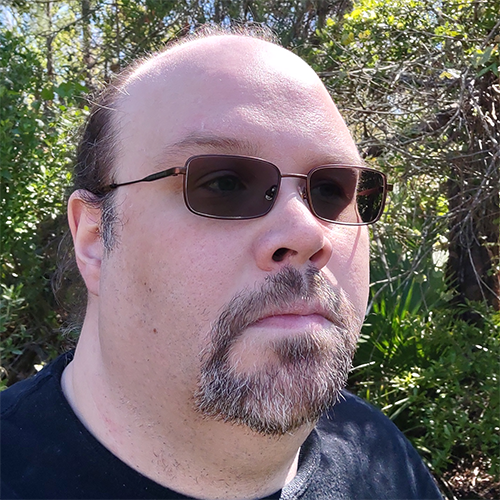 Shane Downing is a Freelance Reviewer for Tom's Hardware US, covering consumer storage hardware.