Why you can trust Tom's Hardware Our expert reviewers spend hours testing and comparing products and services so you can choose the best for you. Find out more about how we test.
Comparison Products
As the Team Z540 promises to be one of the fastest drives we've ever tested, up there with the Crucial T700, we'll be comparing it to the T700 and other PCIe 5.0 or Gen 5 SSDs: the Adata Legend 970, the Corsair MP700, the FireCuda 540, the Gigabyte Aorus 10000, and the Inland TD510. The MP700 was the first Phison E26 SSD to receive an important firmware update that improved how the drive thermally throttles.
We also have two of the fastest PCIe 4.0 or Gen 4 SSDs, the Samsung 990 Pro and the WD Black SN850X. Lastly, the Team MP44 stands in for the newest crop of fast, budget Gen 4 SSDs.
Trace Testing - 3DMark Storage Benchmark
Built for gamers, 3DMark's Storage Benchmark focuses on real-world gaming performance. Each round in this benchmark stresses storage based on gaming activities including loading games, saving progress, installing game files, and recording gameplay video streams.
Image 1 of 3
The Z540 dominates in 3DMark, giving us the best result on record. It defeated the previous champion, the T700. It's nice to see some real improvements here, as the Z540 is clearly above fan favorites like the SN850X.
Gaming is one potential reason to get a Gen 5 drive. So far, the drives available have DirectStorage-optimized firmware from Phison. Since launch, only two Gen 4 drives have this capability, the Sabrent Rocket 4 Plus-G and the Seagate FireCuda 530 with the newest firmware update. However, we expect more Gen 4 drives to arrive with this optimization in due time, and faster Gen 5 drives are also on the way.
Other SSD and SSD controller manufacturers have their own optimizations or support for DirectStorage. Solidigm's Synergy 2.0 software with driver support works fully with the P41 Plus and is BypassIO-compatible. Future drives from Solidigm, if and when they come, should be fully supported. WD and Samsung also have firmware optimizations for thermal management and sustained performance, which is key to getting the best results from DirectStorage-like workloads.
Trace Testing – PCMark 10 Storage Benchmark
PCMark 10 is a trace-based benchmark that uses a wide-ranging set of real-world traces from popular applications and everyday tasks to measure the performance of storage devices.
Image 1 of 3
Unsurprisingly, the Z540 takes the PCMark 10 crown, too. It's clear that strides have been made with regard to this controller and flash since its initial release. The Z540's results are starting to paint a new picture where Gen 5 drives become worthwhile. Team's MP44, a Gen 4 budget favorite, falls significantly behind.
Transfer Rates – DiskBench
We use the DiskBench storage benchmarking tool to test file transfer performance with a custom, 50GB dataset. We copy 31,227 files of various types, such as pictures, PDFs, and videos to a new folder and then follow-up with a reading test of a newly-written 6.5GB zip file.
Image 1 of 3
The Z540 manages to edge past the T700 in DiskBench, too. This is very high copy performance, especially compared to Gen 4 drives. The improved copy result suggests that the Z540 is able to maintain a higher write speed.
There's enough of a gap between Gen 4 drives and the Z540 that some applications, like content creation, might benefit from the extra bandwidth. On the other hand, this still feels like an early adopter product, given its heightened cost.
Synthetic Testing - ATTO / CrystalDiskMark
ATTO and CrystalDiskMark (CDM) are free and easy-to-use storage benchmarking tools that SSD vendors commonly use to assign performance specifications to their products. Both of these tools give us insight into how each device handles different file sizes.
Image 1 of 12
The Z540's ATTO patterns match expectations with high performance at larger block sizes, aside from the read "hole." This appears to be a nuance of the Phison E26 controller. It's possible that the full superpage size, which is 1.5MB, is related to the performance gradient between 1MB and 2MB. Performance at 2MB is, nonetheless, higher than with Gen 4.
The Z540 has excellent sequential performance in CDM. Random performance is also very good, with improvements to both read and write latency when compared to the T700. However, it still cannot catch the 990 Pro. Here, it should be noted that our recent 4TB Samsung 990 Pro review, which showcases newer Samsung flash, revealed worse read latency for the 4TB 990 Pro than the 2TB Z540. It's quite possible that the 4TB Z540 SKU, when it arrives, might remain faster than the 990 Pro, relevant because we still look at 4K random reads as a consumer performance cornerstone.
Sustained Write Performance and Cache Recovery
Official write specifications are only part of the performance picture. Most SSDs implement a write cache, which is a fast area of (usually) pseudo-SLC programmed flash that absorbs incoming data. Sustained write speeds can suffer tremendously once the workload spills outside of the cache and into the "native" TLC or QLC flash. We use Iometer to hammer the SSD with sequential writes for 15 minutes to measure both the size of the write cache and performance after the cache is saturated. We also monitor cache recovery via multiple idle rounds.
Image 1 of 3
The 2TB Z540 writes in pSLC mode at over 11.2 GB/s for 19 seconds for a cache larger than 210GB. This closely matches the T700. After that, it hits TLC speeds of over 3.5 GB/s. The cache is small enough to prevent folding, and the drive achieves steady state writes at just shy of 3.7 GB/s. Folding would be possible with a larger cache and possibly at a higher capacity, but otherwise, this is an excellent result. The drive generally likes to stay in TLC mode after some idle, with less dramatic burst performance but better sustained in comparison to what is possible.
The MP4 falls dreadfully behind, but we know from the 4TB Lexar NM790 and the 4TB Addlink A93 that its hardware can produce better results with more capacity. Still, it's difficult for the MP44's four-channel MAP1602 controller to match eight-channel powerhouses, especially as the budget drives have larger relative pSLC caches.
Also, Gen 4 solutions with the Phison E18, like the Sabrent Rocket 4 Plus-G and the SMI SM2264-based Adata Legend 960 Max, can reach quite high TLC speeds. We haven't seen these basic levels beaten with next-gen controllers and flash yet, but the possibility is there.
Power Consumption
We use a Quarch HD Programmable Power Module to gain a deeper understanding of power characteristics. Idle power consumption is an important aspect to consider, especially if you're looking for a laptop upgrade as even the best ultrabooks can have mediocre storage.

Some SSDs, including all of the PCIe 5.0 SSDs we've tested, can consume a few watts of power at idle while better-suited ones sip just milliwatts. Average workload power consumption and max consumption are two other aspects we'll look at, but performance-per-watt is more important. A drive might consume more power during any given workload, but accomplishing a task faster allows the drive to drop into an idle state more quickly, ultimately saving energy.
Image 1 of 4
The Z540 has a higher peak and average power consumption than the T700, but its superior performance helps it achieve better efficiency. Desktop idle power consumption is still high, and efficiency is still low in absolute terms. It will require 7nm controllers and faster flash to achieve this level of performance with laptop-acceptable numbers. The Z540 at least improves upon the T700 with its updated firmware and different flash packages. This is a step in the right direction and brings us closer to seeing what this hardware can really do.
The Z540 has no heatsink, and there is no heatsink option, but the drive absolutely requires one to operate normally. In our setup, it reached a maximum of 72C, which is a safe temperature when appropriately cooled. A decent motherboard M.2 heatsink or third-party solution should do the trick. We recommend a higher-end cooling solution if you intend to engage in sustained writes or operate in a hot environment.
Test Bench and Testing Notes
Swipe to scroll horizontally
We use an Alder Lake platform with most background applications such as indexing, Windows updates, and anti-virus disabled in the OS to reduce run-to-run variability. Each SSD is prefilled to 50% capacity and tested as a secondary device. Unless noted, we use active cooling for all SSDs.
Bottom Line
The Teamgroup Cardea Z540 is the fastest SSD we've tested yet, taking the crown from the Crucial T700. It shows improvements in most benchmarks, including improved power efficiency relative to peak performance. It and the T700 do not have much competition right now, but future Gen 5 drives, including Team's upcoming Z54A, will come to rival and overcome the marks set by the Z540. However, for now, the Z540 offers unparalleled peak and strong sustained performance compared to other drives on the market.
The drive does come with a few drawbacks, though. It requires you to provide a heatsink, either from your motherboard or as an after-market purchase. It's also power-hungry, being relatively inefficient compared to Gen 4 alternatives, and it has high idle power draw on desktop settings. It's not made for laptops and is overkill for a PS5, which limits its application to high-end desktops and workstations with relevant workloads. Games have not quite embraced DirectStorage yet, so it's still in the early adopter phase for gaming.
That said, the results are encouraging for the future of Gen 5 drives. We're starting to see some real performance gains that, while still niche, open the door to better things down the road. At the end of the day, it's about price, and that's where these drives need to come in line with existing Gen 4 solutions. The current flash and SSD markets are such that new products are tricky endeavors, with prices flatlining in recent months. Things will bounce back, but it might be a while longer until we can see what this hardware can really do. The Z540 is just the hint that you can buy today.
MORE: Best Hard Drives
MORE: Best SSDs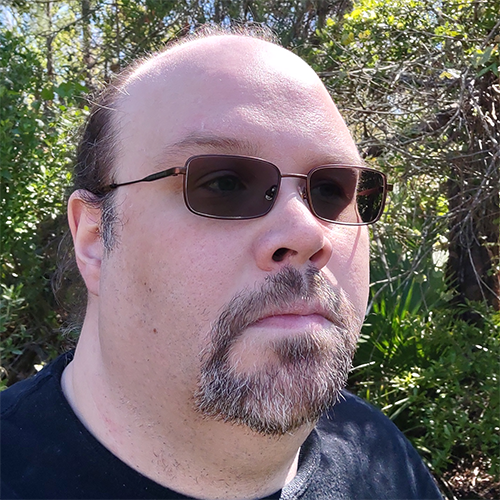 Shane Downing is a Freelance Reviewer for Tom's Hardware US, covering consumer storage hardware.