Andaseat promo codes for March 2023
Use these 25 Andaseat promo codes to save on gaming chairs and accessories.
---
FAQs
Does Andaseat offer free shipping?
Andaseat does offer free shipping for their gaming chairs, and ships to all, but the most remote areas for free. There may be charges for some territories, but if you check whilst on the checkout page you can see if there are any partial shipping charges for delivery to your chosen location.
Can you get a student discount at Andaseat?
Good news. You can get a student discount of 15% at Andaseat off of your orders, but you do need to be signed up to a 3rd party program called 'Student Beans' to be able to use your discount code. As long as you're a student, it's free to sign up.
Does Andaseat offer price matching?
Unfortunately, Andaseat does not offer price matching on their chairs. The Andaseat lineup are premium products and only sold from limited suppliers or directly from Andaseat, so the best prices are already available.
Does Andaseat have sales?
If you're on the constant lookout for a new gaming chair and you want one of the best on the market, then you want to keep an eye on the Andaseat website or their social media as Andaseat does have occasional discounted sales prices on promotional events on certain holidays.
---
Andaseat Saving Tips
Sign up for the Andaseat newsletter
If you want to know the latest news as quickly as possible and receive information on any deals or future product releases then don't forget to sign up for the Andaseat newsletter. The newsletter will contain information on any upcoming promotions and money-saving opportunities to be had on your favorite gaming chair brand.
Follow Andaseat on social media
If you want to stay up-to-date on the latest news from Andaseat, then it's worth giving their social media handles a follow. Andaseat not only shows off their sponsored esports teams and influencers but also gives information on current promotions and competitions as well as the occasional discount code and special offers.
Promotional Sales
If you have your heart set on purchasing an Andaseat gaming chair, then you certainly want to bookmark both this coupons page and the Andaseat website for the latest news on any promotional sales or seasonal events that often pop up and can save you a nice discount off of your new purchase.
Grab Free Extended Warranty
If you're concerned about spending a lot of money on a premium gaming chair you are most likely concerned about its longevity. All Andaseat chairs come with a 2-year warranty, but with the Kaiser 3 series of chairs, you can extend the warranty to 5 years for free, by filling out an online application on the Andaseat website and following the instructions.
---
How to use Andaseat promo codes
Using a promo code with Andaseat couldn't be easier. Once you have your coupon code, pick the product that you are interested in and add it to your cart. Once in the checkout cart, there are several icons under your purchase choice that include notes, delivery options, and the one we're interested in - coupons.
Select the coupons icon and input your code. The discount will now be applied to your order and after checking everything is in order you can proceed to checkout for the final payment and confirmation.
Get instant access to breaking news, in-depth reviews and helpful tips.
Stewart Bendle is a deals writer at Tom's Hardware. A firm believer in "Bang for the buck" Stewart likes to research the best prices for hardware and build PCs that have a great price for performance ratio.
1 ratings with the average rating of 5 out of 5 stars.
If you've looked into buying a gaming chair, then you've no doubt heard of Andaseat. The company has been in the gaming chair space for quite a while, ever since making the crossover from specialized racing chairs for racing sim enthusiasts and professionals, to catering for all types of gamers that require an ergonomic chair for comfort during prolonged gaming sessions. Founded in 2007, Andaseat has grown into one of the premium suppliers of high-quality gaming chairs after making the switch to esports and gaming in 2016. Taking a look through Andaseat's range of products shows the designs and thoughtfulness that has gone into their products, ranging from the PVC leather to the linen fabric finish on their chairs that wouldn't look out of place in a sports car. Andaseat's chairs now champion comfort for the average gamer with the inclusion of memory foam cushioning and advanced lumbar support, as well as plenty of colors and customization options to match your choice of chair for your gaming space.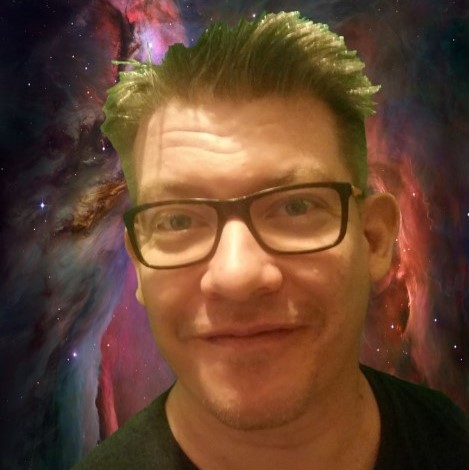 Stewart Bendle
Deals Writer
Stewart Bendle is a deals writer at Tom's Hardware. A firm believer in "Bang for the buck" Stewart likes to research the best prices for hardware and build PCs that have a great price for performance ratio.