Why you can trust Tom's Hardware Our expert reviewers spend hours testing and comparing products and services so you can choose the best for you. Find out more about how we test.
To read about our monitor tests in-depth, please check out Display Testing Explained: How We Test PC Monitors. We cover brightness and contrast testing on page two.
Uncalibrated – Maximum Backlight Level
Image 1 of 3
There are no super bright monitors in this group, but all are bright enough for their intended use. The GS32QC tops 316 nits, which is perceptually bright for a 32-inch screen. Like any VA panel, it has much lower black levels than IPS, so contrast is three times greater. Though the GS32QC has the lowest ratio of the top four, it is still well above the G272QPF's IPS part. The visual difference is more than subtle.
After Calibration to 200 nits
Image 1 of 3
Calibration adds a bit of dynamic range to the GS32QC, so it is worth doing for that reason. It's a bit behind the other VA monitors, but in the ANSI test, which better imitates real-world content, the gap is smaller. This is the reason I continue to favor VA technology when considering budget displays.
Test Takeaway: The GS32QC has a tad less contrast than the other VA monitors in the comparison group, but it is well ahead of even the best IPS panel. That extra dynamic range translates to deeper blacks, more saturated color and a more three-dimensional image. Contrast is, and always will be, king.
MORE: Best Gaming Monitors
MORE: How We Test PC Monitors
MORE: How to Buy a PC Monitor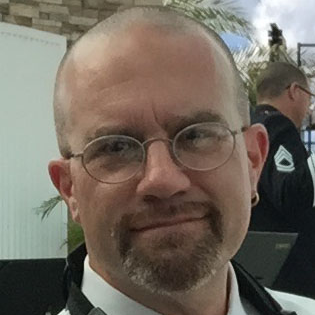 Christian Eberle is a Contributing Editor for Tom's Hardware US. He's a veteran reviewer of A/V equipment, specializing in monitors.