Why you can trust Tom's Hardware Our expert reviewers spend hours testing and comparing products and services so you can choose the best for you. Find out more about how we test.
To compare the GS32QC's performance, I've mined a group of VA and IPS panels from the test database. At 165/170 Hz are MSI's MAG325CQRF and G272QPF, Galax's VI-01 and AOC's CQ27G3S. Also here is the 240 Hz AOC CQ27G3Z.
Pixel Response and Input Lag
Click here to read up on our pixel response and input lag testing procedures.
Image 1 of 2
So, what does 240 Hz get you? In this case, 1ms faster panel response, which translates to slightly smoother motion. But the GS32QC is right in the mix at 6ms and with its superb overdrive, it nearly matches the motion resolution and feel of the AOC. And check out the input lag numbers. The GS32QC actually beats the 240 Hz AOC by 1ms. This is a very quick display and one that delivers a lot for the money. That lower frame rate saves the buyer a bit of cash with a high performance-to-price ratio.
Test Takeaway: You don't necessarily need to pay for 240 Hz to have high motion resolution. A 165/170 Hz panel with a good overdrive like the GS32QC will match the experience and feel with screens that refresh faster. And you'll save some coin in the process. For $250, it's hard to beat, or at least you'll need to spend a lot more money to beat it.
Viewing Angles
VA panels don't typically impress in my viewing angle photos, but the GS32QC is clearly better than most. There is a brightness reduction and red shift at 45 degrees horizontal, but it's not severe. The top view is also pretty solid. You can still see all the brightness steps and light hasn't gone down significantly. This is excellent performance among VA monitors.
Screen Uniformity
To learn how we measure screen uniformity, click here.
My GS32QC sample looked smoothly toned and uniform under normal room lighting, but I could see a slight glow across the bottom of the screen when I viewed it in total darkness. This anomaly wasn't visible in normal content. In this test, it delivers results typical of value-priced monitors.
MORE: Best Gaming Monitors
MORE: How We Test PC Monitors
MORE: How to Buy a PC Monitor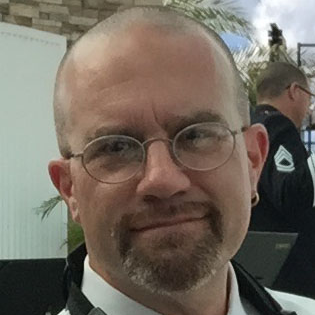 Christian Eberle is a Contributing Editor for Tom's Hardware US. He's a veteran reviewer of A/V equipment, specializing in monitors.