The MSI G272QPF is hard to fault given its low selling price. For the money, you won't find better HDR or better gaming performance. It delivers a premium experience and a dynamite picture.
Pros
+

Higher than average IPS contrast

+

Very colorful for both SDR and HDR content

+

No calibration required for accurate color

+

Premium level gaming performance

+

Excellent overdrive with low input lag

+

Solid build quality
Cons
-

Light gamma with no options for change

-

Slightly less red than other wide gamut screens
Why you can trust Tom's Hardware Our expert reviewers spend hours testing and comparing products and services so you can choose the best for you. Find out more about how we test.
With the proliferation of value-oriented gaming monitors coming through my lab lately, I'm reminded of the one-percent rule of technology products. Many displays provide 99% of the performance found in premium models for a reasonable price. And from the opposite perspective, finding that last one percent of performance will cost you a lot of money among the best gaming monitors.
MSI delivers a lot for the money in its G272QPF gaming monitor. It's a 27-inch IPS QHD panel with 170 Hz, Adaptive-Sync, HDR and wide gamut color. It has excellent video processing, on par with monitors costing much more, and boasts outstanding image quality with accurate color and good-for-IPS contrast. And it's just $240. Let's take a look.
MSI G272QPF Specs
Swipe to scroll horizontally
| | |
| --- | --- |
| Panel Type / Backlight | IPS / W-LED, edge array |
| Screen Size / Aspect Ratio | 27 inches / 16:9 |
| Max Resolution and Refresh Rate | 2560x1440 @ 165 Hz |
| Row 3 - Cell 0 | 170 Hz w/overclock |
| Row 4 - Cell 0 | FreeSync: 48-170 Hz |
| Row 5 - Cell 0 | G-Sync Compatible |
| Native Color Depth and Gamut | 10-bit (8-bit+FRC) / DCI-P3 |
| Row 7 - Cell 0 | HDR10 |
| Response Time (GTG) | 1ms |
| Brightness (mfr) | 300 nits |
| Contrast (mfr) | 1,000:1 |
| Speakers | None |
| Video Inputs | 1x DisplayPort 1.2 |
| Row 13 - Cell 0 | 2x HDMI 2.0 |
| Audio | 3.5mm headphone output |
| USB 3.0 | None |
| Power Consumption | 21.7w, brightness @ 200 nits |
| Panel Dimensions WxHxD w/base | 24.1 x 15.7-20.9 x 9.2 inches (612 x 400-530 x 234mm) |
| Panel Thickness | 2.3 inches (58mm) |
| Bezel Width | Top/sides: 0.3 inch (7mm) |
| Row 20 - Cell 0 | Bottom: 0.9 inch (22mm) |
| Weight | 14.8 pounds (6.7kg) |
| Warranty | 3 years |
Many budget gaming monitors use VA panels that deliver high contrast at the expense of viewing angles. The G272QPF instead uses an excellent IPS panel with less dynamic range than VA but will tickle the underside of 1,200:1, which is higher than the IPS average. It also has an extended gamut covering over 92% of DCI-P3, which is also a tick above average. Color is very accurate out of the box, and the G272QPF does not need to be calibrated. It also supports HDR10 content, though no additional brightness or contrast is available.
Gaming is enhanced by a 170 Hz refresh rate, achieved with an overclock of the native 165 Hz. Adaptive-Sync comes in both G-Sync and FreeSync flavors over a 48 to 170 Hz range. The G272QPF has not been certified by Nvidia. It also has a superb overdrive, substantially improving motion resolution with no artifacts. And you get the option of a backlight strobe instead of Adaptive-Sync, which is also very effective at reducing blur.
Build quality is high with a solid chassis and stand. But there are no frills here: no speakers, no USB ports, and no LED lighting. You do get aiming points and a frame rate indicator. So, there is everything you need and nothing you don't. The G272QPF supports its full 170 Hz refresh rate over DisplayPort and the two HDMI ports support speeds up to 144 Hz. On initial inspection, it looks like a great budget choice, so the only thing left to do is take it for a spin.
Assembly and Accessories
I found two bolts in the G272QPF's carton to secure the panel to the upright using a Phillips-head screwdriver. The base attaches with a captive bolt. Four adapter bolts are included for aftermarket arms that interface with the 100mm VESA mount. Bundled cables include only DisplayPort, and there is a small external power supply.
Product 360
Image 1 of 5
From the front, the G272QPF sports a thin bezel that lends itself well to multi-screen setups. With such a low price, the prospect of three 27-inch screens on the desk is attractive. The MSI logo appears in the center in a polished finish with nothing else visible except a tiny power LED. It glows white when the power's on and orange in standby mode.
The base and upright are solid bits with nicely finished plastic over metal cores. The base is more than large enough to keep the G272QPF stable. MSI varies the finish between smooth matte and brushed to provide simple styling cues in the back. A small dragon logo is visible there. A bright red joystick appears in the bottom corner for OSD control.
A full suite of ergonomics includes a 5.1-inch (130mm) height adjustment, 5/20 degrees tilt, 40 degrees swivel and a 90-degree portrait mode. Movements are firm and smooth with a quality feel and rock-solid stability. The panel sat high enough to put my eyepoint at the center of the screen in a vertical position, which is my preference. That way, every part of the image is in focus.
The jack panel includes two HDMI 2.0 and one DisplayPort 1.2. You'll need the latter for G-Sync and 170 Hz. HDMI tops out at 144 Hz. There are no USB ports, nor are there internal speakers. But you get a 3.5mm audio port for headphones.
OSD Features
The G272QPF's sole control is a tiny red joystick, which you can feel around the back of the bottom right corner. The four directions can be programmed for different functions or press it for the full OSD.
Image 1 of 6
The G272QPF's approach to picture modes is a bit confusing. The Gaming menu has five options, and the professional menu has another six. These can be used in any combination, which means there are 30 possibilities. I recommend User/User for all content. It renders the full native color gamut, which covers just over 92% of DCI-P3. If you need sRGB, it's in the Professional menu. Additional gaming options include Night Vision (a shadow detail enhancer), three overdrive levels, MPRT (backlight strobe for blur reduction), a frame rate counter, alarm clock and a crosshair. For this, there are multiple shapes and colors, or you can have it change color with the onscreen content to maintain contrast between the action and the aiming point. In practice, I found it lagged slightly when changing colors and wasn't always easy to see. Red or white are a better choice. If you opt for MPRT, you have to turn off Adaptive-Sync.
The Image menu has luminance controls and color temp options. There are three fixed presets, Normal is best, and a user mode. You can calibrate the G272QPF if you wish, but the user mode reduces brightness by around 50%. Why MSI chooses to do this is a mystery. I found the same behavior during my review of the MAG325CQRF. Luckily, the Normal color temp is right on spec, so calibration is not required.
The OSD joystick, AKA Navi Key, can be programmed to provide one-click access to many functions like input selection, picture mode, smart crosshair and others. If you're looking for the overclock, it's in the Settings menu. That extra 5 Hz makes a small but visible difference, and I left it on for all my tests and gameplay.
MSI G272QPF Calibration Settings
The G272QPF doesn't require calibration and does not benefit from adjustments to the user color temp. The default, Normal, is nearly perfect with no visible errors. Gamma runs a tad light and there are no presets to change it which is a bummer. The default color gamut covers 92% of DCI-P3 so by the specs, it's too large for SDR content. If you want sRGB, that option is available in the Professional menu. Choosing it grays out other picture controls but allows you to change brightness. I've provided the settings for commonly used peak levels below.
HDR signals trigger an automatic switch to HDR mode without picture options. Color, grayscale and luminance tracking are also accurate, so no adjustments are needed. However, there is no more dynamic range. HDR and SDR contrast ratios are the same.
Swipe to scroll horizontally
| | |
| --- | --- |
| Picture Mode | User/User |
| Brightness 200 nits | 52 |
| Brightness 120 nits | 20 |
| Brightness 100 nits | 13 |
| Brightness 80 nits | 7 (min. 61) |
| Color Temp | Normal |
Gaming and Hands-on
A 27-inch flat panel monitor is the most versatile size and shape for gaming and everyday tasks. It has a reasonable desktop footprint, providing enough screen area for immersive play and document management. The G272QPF, like any QHD screen of this size, has 109 pixels per inch, so the dot structure is fine enough that you won't see it unless you sit inches away. Detail is clear in both static and moving images.
I used the User/User picture mode in Word, Excel and Chrome. Thanks to the G272QPF's decent contrast and sharp picture, web browsing is a simple and non-fatiguing task. Photo and graphics work in Photoshop was easy to accomplish. When I needed sRGB for color grading, it was only a few clicks of the OSD joystick away. Fonts and small icons render clearly without edge enhancement if you keep the sharpness control at zero, the default.
Gaming is completely satisfying, thanks to the G272QPF's high-quality overdrive. There are no artifacts around moving objects and background detail in rapid camera pans stays clear at all speeds from slow, to as fast as I could move the mouse. Input lag is imperceptible when matched with my casual gaming skills. I expect most competition-level players will be satisfied. You'll need at least 360 Hz to truly get a better feel and response.
I tried the MPRT blur reduction feature and found it cut brightness too much when playing during the day but was fine at night with the room lights off. I measured the peak white level at around 120 nits. It effectively removes all motion blur with only a slight phasing artifact. It is one of the few backlight strobes I would recommend. The only requirement is that you'll need at least 150fps to avoid frame tears since Adaptive-Sync will be turned off. I kept AS on for my playing sessions and was rewarded with precise aiming and movement control.
HDR content didn't show any more contrast or depth, but it was a bit more colorful than the same games played in SDR mode. If you want a life-changing HDR experience, get an OLED or super-bright Mini LED, which will cost significantly more than the G272QPF. For $240, you won't find better HDR. I also noted the very accurate color for both SDR and HDR images.
Takeaway: With highly accurate color right out of the box, the G272QPF presents a vivid and vibrant image with no tweaking required. It has more contrast than most IPS panels and is smoother and more responsive. Though I noted light gamma in testing, it didn't detract from the exemplary gaming experience. You'll be hard-pressed to find a better gaming monitor for the price.
MORE: Best Gaming Monitors
MORE: How We Test PC Monitors
MORE: How to Buy a PC Monitor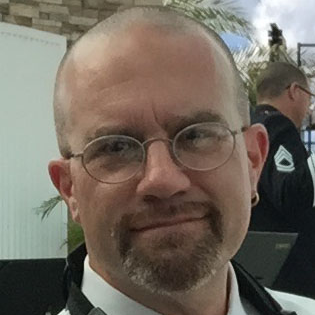 Christian Eberle is a Contributing Editor for Tom's Hardware US. He's a veteran reviewer of A/V equipment, specializing in monitors.