Why you can trust Tom's Hardware Our expert reviewers spend hours testing and comparing products and services so you can choose the best for you. Find out more about how we test.
If you want a gaming monitor with bleeding-edge specs and superlative HDR, you'll typically have to spend some money to get things like high pixel density, fast refresh, Mini LED or OLED, and extras like LED lighting. But if you're willing to forgo a few peripheral features, there are some terrific bargains out there. I'm talking about monitors that deliver nearly all that performance for a much lower cost.
The QHD 165/170 Hz category is the price/performance ratio hotspot. You can spend even less for FHD or a lot more for Ultra HD, but QHD is a perfect resolution and frame rate balance. You can drive an Ultra HD monitor at 144 Hz with an expensive video card or a QHD screen at 170 Hz with a less costly board.
The MSI G272QPF costs just $240 at this writing. Honestly, that's all you need to know. A 27-inch QHD IPS panel that runs at 170 Hz for $240? Incredible. But MSI doesn't cut corners on performance. The overclock is completely stable. Adaptive-Sync works perfectly with Nvidia and AMD systems. The overdrive is one of the best in any category. And the backlight strobe is a viable option. Oh, and you don't need to calibrate.
My only gripe is the lack of gamma options. The default luminance tracking is a tad light and though the picture is excellent, I have no way of knowing if there's upward potential. Gamma presets are always a good thing. I also noted slightly under-saturated reds in SDR mode. This isn't a problem since the G272QPF is already very colorful. Red doesn't quite cover DCI-P3, but it goes beyond sRGB so, no issue. HDR color, at any rate, is excellent and more vivid than SDR. There isn't any extra contrast, but that's typical in this price class.
With premium-level gaming performance and speed, the MSI G272QPF is a fantastic buy at $240. An extra bonus is that it doesn't need calibration and has a wide color gamut. Though its HDR isn't life-changing, you won't find better for the price. Budget-minded gamers looking for the price/performance sweet spot should check it out.
MORE: Best Gaming Monitors
MORE: How We Test PC Monitors
MORE: How to Buy a PC Monitor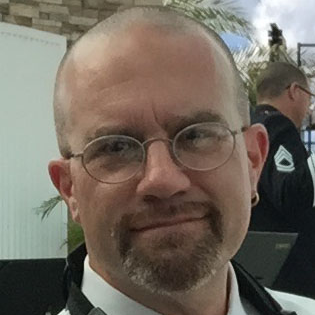 Christian Eberle is a Contributing Editor for Tom's Hardware US. He's a veteran reviewer of A/V equipment, specializing in monitors.