Why you can trust Tom's Hardware Our expert reviewers spend hours testing and comparing products and services so you can choose the best for you. Find out more about how we test.
The G272QPF's picture and game modes are confusing since so many combinations are possible. To keep it simple, stick with User/User and switch the Professional mode to sRGB if you need that gamut. Otherwise, the monitor delivers accurate color right out of the box.
Grayscale and Gamma Tracking
Our grayscale and gamma tests use Calman calibration software from Portrait Displays. We describe our grayscale and gamma tests in detail here.
Image 1 of 2
There are no visible grayscale errors in the G272QPF's default chart. All values except 10% are under 1dE, which is extremely impressive for a $240 monitor. Gamma runs a little light in the mid tones and highlights. It doesn't make a huge impact, but it would be nice to have options. MSI has not included any gamma presets. Though there is no need to calibrate, you can opt for the user color temp and adjust its RGB sliders. The only problem is you'll be cutting peak brightness by half.
The sRGB mode has a little warmth visible in its grayscale run, mostly above 70%. This is a minor error. Gamma is about the same whether you use sRGB or the full native gamut, which is solid performance.
Comparisons
Image 1 of 4
The G272QPF's 0.62dE grayscale error is a professional-level result. The first three of the six screens in the comparison do not require calibration. The Cooler Master manages to eke out a first-place result after adjustment. But it will not look visibly different from the MSI.
There is a little room for improvement in the G272QPF's gamma tracking. The range of values is fair at 0.20, but most of the brightness range is too light. The visual impact is small; I am nit-picking, but having at least one darker option would be nice.
Color Gamut Accuracy
Our color gamut and volume testing use Portrait Displays' Calman software. For details on our color gamut testing and volume calculations, click here.
Image 1 of 2
The G272QPF shows some interesting behavior in my color gamut test. The red primary is clearly under-saturated compared to the DCI-P3 spec. But blue and green cover their targets fully. It is unusual for any wide-gamut screen to cover all of green, but the G272QPF does. Given the low error level, calling it a DCI-P3 monitor is correct. But it could use a little more red. Then it would be a home run.
In the sRGB test, there is slight over-saturation in red, and magenta is a bit off hue. But with a 1.90dE result, you won't see any of these errors.
Comparisons
Image 1 of 2
There are no bad monitors here regarding color accuracy. The HyperX is an over-achiever, and the others are well under the point where errors are visible. The G272QPF's 1.77dE score is achieved without calibration, so that's a positive. It doesn't get much better.
Though I noted an under-saturated red primary above, the G272QPF fully covers green and blue, so its overall gamut volume is a little higher than average. I consider 90% to be a median point for wide gamut displays. That the G272QPF has more green than most is certainly a plus. Its close to 100% coverage of sRGB is also a positive. You can use this monitor for color-critical applications, which is impressive for only $240.
Test Takeaway: The G272QPF has a bit less red than other wide-gamut screens, but since we're talking about using DCI-P3 color for SDR content, which specs sRGB as its correct gamut, this is forgivable. And there is more green than most. Overall, no one will complain about the G272QPF's color volume or its excellent out-of-box accuracy. I only wish it had a darker gamma option.
MORE: Best Gaming Monitors
MORE: How We Test PC Monitors
MORE: How to Buy a PC Monitor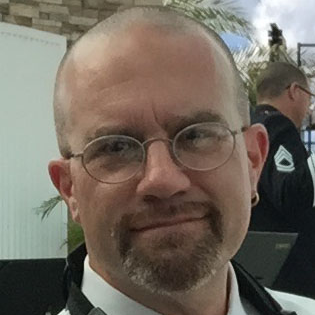 Christian Eberle is a Contributing Editor for Tom's Hardware US. He's a veteran reviewer of A/V equipment, specializing in monitors.