Why you can trust Tom's Hardware Our expert reviewers spend hours testing and comparing products and services so you can choose the best for you. Find out more about how we test.
Buyers have plenty of QHD 165 and 175 Hz monitors from which to choose. It is still the hottest category for price versus performance and you get a lot for the money. The G272QPF is joined by MSI's MAG325CQRF, HP's HyperX Armada 27, Gigabyte's M27QP, Galax's VI-01 and Cooler Master's GM27-FQS.
Pixel Response and Input Lag
Click here to read up on our pixel response and input lag testing procedures.
Image 1 of 2
Most 165 and 170 Hz monitors draw a full white field in 6ms. Comparing motion resolution between them comes down to overdrive quality. The G272QPF has a superb implementation that reduces motion blur considerably without creating white or black trail artifacts. And if you want even smoother rendering, the MPRT backlight strobe is a viable option. You have to turn off Adaptive-Sync and brightness is reduced by half. I could see slight phasing artifacts, but they were far less visible than is typical.
The G272QPF is super responsive as well. With just 23ms of total control lag, it ranks among the best, even matching the speed of some 240 Hz monitors. It is also one of the least expensive displays in the category.
Test Takeaway: MSI has some of the best overdrive I've seen of late in both the G272QPF and the MAG325CQRF I reviewed recently. That translates to excellent motion resolution with fine detail visible in fast-moving objects and rapid camera pans. Control lag is very low which makes the G272QPF suitable for competition. Only a monitor with a significantly higher refresh, 240 Hz or more, will provide the same look and feel.
Viewing Angles
If you're suspicious about a VA panel because of its weak viewing angles, IPS is the best LCD technology available for off-axis quality. The G272QPF delivers typical performance here; I've seen better, and I've seen worse. The photo shows a green shift at 45 degrees to the side, but luminance and gamma remain stable. All detail is still clearly visible, and the image is uniformly bright. The top view is washed out with a blue tint and significantly reduced light output.
Screen Uniformity
To learn how we measure screen uniformity, click here.
My G272QPF sample showed excellent screen uniformity in the black field test. There were no visible hotspots or glow around the edge. Other field patterns showed uniform color and brightness as well. This is excellent performance.
MORE: Best Gaming Monitors
MORE: How We Test PC Monitors
MORE: How to Buy a PC Monitor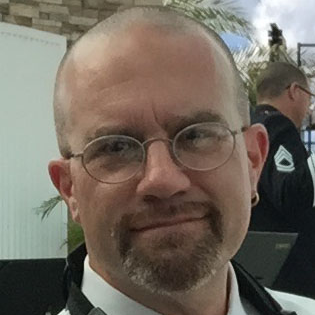 Christian Eberle is a Contributing Editor for Tom's Hardware US. He's a veteran reviewer of A/V equipment, specializing in monitors.