Why you can trust Tom's Hardware Our expert reviewers spend hours testing and comparing products and services so you can choose the best for you. Find out more about how we test.
The GS32QC's Standard picture mode is close enough to spec that it doesn't require calibration. I noted near-perfect grayscale and gamma but also found some interesting behavior in the color gamut tests.
Grayscale and Gamma Tracking
Our grayscale and gamma tests use Calman calibration software from Portrait Displays. We describe our grayscale and gamma tests in detail here.
Image 1 of 3
The GS32QC's default grayscale and gamma chart is comparable to any professional screen. There are visible errors only at 80-100% and they are slight enough to be a non-factor in normal content. The gamma trace only shows a tiny dip at 10 and 20% but again, this cannot be seen outside of a test pattern.
Calibration removes all visible errors and tightens up gamma a bit. It doesn't get much better than this.
If you prefer the sRGB color gamut, it also has no visible grayscale errors. Gamma sticks close to the reference except for 90%, which is a bit dark. This translates to slightly muted highlights, which is a minor issue only.
Comparisons
Image 1 of 4
The GS32QC fares well in the out-of-box comparison, giving ground only to the G272QPF. The remaining four monitors should all be calibrated for their best images. Once that is done, the GS32QC slips to fourth place but is still well below the point where grayscale errors are visible in actual content.
Whether you calibrate or not, the GS32QC exhibits pro-level gamma accuracy. Correct gamma is the key factor in how clearly picture detail is rendered at all brightness levels. It is what gives the image tactility and texture. This is excellent performance.
Color Gamut Accuracy
Our color gamut and volume testing use Portrait Displays' Calman software. For details on our color gamut testing and volume calculations, click here.
Image 1 of 3
When testing wide-gamut displays, I must determine if the engineer's goal is sRGB or DCI-P3. Occasionally, a monitor falls between the two standards, as is the case here. The GS32QC exceeds sRGB but doesn't have as much color volume as most wide-gamut monitors. Red is slightly under-saturated, but green and blue are more so. Blue also shifts its hue towards cyan, which is unusual. Visually, the GS32QC is colorful but not quite as much as other budget screens I've tested. On the upside, hue tracking for the other colors is on point and saturation targets are linear, which helps retain color detail in all image areas.
Calibration only makes a tiny improvement. Viewed side by side, the before and after images are similar.
In the sRGB picture mode, red, blue and magenta are slightly undersaturated, but the overall error is lower at 1.93dE. This is very good performance.
Comparisons
Image 1 of 2
The GS32QC has some unusual color behavior, but it is in the mix for overall accuracy at 3.40dE average. Color volume is lower than the other screens for the above reasons. Blue and green have less coverage than typical wide-gamut monitors. The GS32QC has room for improvement, but few users will find a reason to complain. The image is colorful and vibrant.
Test Takeaway: The GS32QC sacrifices a bit of color gamut volume for cost. It is just $250, after all. It is still more colorful than an sRGB monitor, and it is accurate enough to use without calibration. VA-level contrast helps up the perception of vibrance, though it is worth mentioning that the monitor with the most color volume, MSI's MAG325CQRF, costs only $80 more than the GS32QC.
MORE: Best Gaming Monitors
MORE: How We Test PC Monitors
MORE: How to Buy a PC Monitor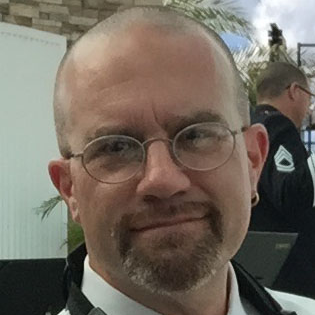 Christian Eberle is a Contributing Editor for Tom's Hardware US. He's a veteran reviewer of A/V equipment, specializing in monitors.