The AOC CQ27G3Z leaves out a few convenience features but delivers solid gaming performance and a good picture (with calibration) for a very attractive price. If you're into curved screens, this one has it in all the right places.
Pros
+

High contrast and saturated color

+

Solid video processing and gaming performance

+

Exceptional backlight strobe blur reduction

+

Solid build quality

+

Terrific value
Cons
-

Needs calibration for best picture

-

Weak overdrive

-

No speakers or USB
Why you can trust Tom's Hardware Our expert reviewers spend hours testing and comparing products and services so you can choose the best for you. Find out more about how we test.
Enthusiasts know that three of the most important criteria for choosing the best gaming monitors are speed, contrast and resolution. All will affect price, so how can one find the best bang for the buck? Where's the sweet spot where performance and price are most advantageous?
Of the three major panel technologies, IPS, VA and OLED; VA offers the most contrast for the least money. IPS can provide stunning contrast when paired with a Mini LED backlight, but it is expensive. OLED has the greatest dynamic range of all with its infinite black, but it is also expensive. A VA panel can deliver a great picture for relatively little money.
AOC offers a few VA monitors in its budget line and one of the latest examples is the CQ27G3Z. It's a 27-inch curved monitor with QHD resolution, 240 Hz, Adaptive-Sync, HDR, wide gamut color and retails for less than $400.
AOC CQ27G3Z Specs
Swipe to scroll horizontally
| | |
| --- | --- |
| Panel Type / Backlight | VA / W-LED, edge array |
| Screen Size / Aspect Ratio | 27 inches / 16:9 Curve radius: 1000mm |
| Max Resolution & Refresh Rate | 2560x1440 @ 240 Hz FreeSync: 48-240 Hz G-Sync Compatible |
| Native Color Depth & Gamut | 8-bit / DCI-P3 HDR10 |
| Response Time (GTG) | 4ms |
| Brightness (mfr) | 300 nits |
| Contrast (mfr) | 3,000:1 |
| Speakers | None |
| Video Inputs | 2x DisplayPort 1.4 2x HDMI 2.0 |
| Audio | 3.5mm headphone output |
| USB 3.0 | None |
| Power Consumption | 34w, brightness @ 200 nits |
| Panel Dimensions WxHxD w/base | 23.8 x 15.8-20.9 x 9.5 inches (605 x 402-532 x 259mm) |
| Panel Thickness | 3.7 inches (95mm) |
| Bezel Width | Top/sides: 0.3 inch (7mm) Bottom: 0.9 inch (23mm) |
| Weight | 13 pounds (5.9kg) |
| Warranty | 3 years |
The CQ27G3Z doesn't have much in the bells and whistles department, but like any good budget screen, it delivers it where it counts. The picture is excellent thanks to a VA panel with around 4,000:1 native contrast. It's curved tightly at 1000R to create a more immersive effect. I put that in the realm of individual preference when talking about any 16:9 aspect curved monitor. There is some slight image distortion with a tight curve in this screen size. But for games, it delivers an enhanced experience.
Color is wide-gamut, with over 86% coverage of DCI-P3. You can find larger gamuts for a little more money, but the extra color is also an enhancement. Accuracy is decent with calibration and there is a usable sRGB mode.
The most significant value-add is the CQ27G3Z's 240 Hz refresh rate. There aren't a plethora of 240 Hz QHD screens out there, and most of them are premium displays. AOC is undercutting the competition with a price of $375 at this writing. You also get Adaptive-Sync with FreeSync from 48 to 240 Hz and G-Sync compatibility, as confirmed by my tests. The CQ27G3Z has not been certified by Nvidia.
Additional features are sparse. You get a frame counter and an aiming point. In addition. blur reduction via backlight strobe can be used in lieu of Adaptive-Sync. The full 240 Hz can be enjoyed over the two DisplayPort 1.4 inputs with HDR at QHD resolution, while two HDMI 2.0 ports support 120 Hz operation with VRR for consoles. There are no USB ports or speakers, nor is there LED lighting. But you get a solid package with everything needed for high-performance gaming for less than $400.
Assembly and Accessories
The CQ27G3Z comes from its crumbly foam in three parts. The panel snaps on after attaching the upright to the base with a captive bolt. The panel mount has a 100mm VESA pattern with fasteners included. The power supply is internal, so you get an IEC cord plus DisplayPort and HDMI cables.
Product 360
Image 1 of 5
The CQ27G3Z is attractively styled with simple molded shapes and a smooth curve across the back. Red trim signals its gaming intent, but no additional LED lighting exists. The front bezel is nearly frameless on three sides, with 7mm borders on the top and sides and 23mm on the bottom. The red trim is also visible from the front, with accent strips and a hole in the upright for cabling.
The stand is lightweight and solid with a 5.1-inch (130mm) height adjustment, 40 degrees swivel to either side and 5/23 degrees of tilt. There is no portrait mode. Movements are firmer than the CQ27G3Z's light weight suggests. Build quality is definitely above the price point here.
The input panel is well stocked with two HDMI 2.0 and two DisplayPort 1.4. You'll need the latter for full 240 Hz operation with HDR and Adaptive-Sync. The HDMI ports support 120 Hz with HDR and VRR for consoles like the PS5 and Xbox One. There are no internal speakers, but you can plug headphones or powered speakers into the 3.5mm audio jack.
OSD Features
The CQ27G3Z's OSD is controlled by four keys which you'll find across the bottom right part of the panel. They are a bit clunky compared to the joysticks found in many of the latest displays. The ribbon-style menu is the same one I've used in AOC monitors for the past ten years. It's intuitive and divided into seven sub-menus.
Image 1 of 7
The Luminance menu controls brightness and contrast, offers seven picture modes, three gamma presets, a dynamic contrast option and HDR modes that appear when an HDR signal is present. I don't recommend the dynamic contrast as it clips highlight and shadow detail. The CQ27G3Z has plenty of contrast already. The HDR modes are Display, Game, Movie and Picture. The default and best option is Display. It has the best color accuracy but also presents one downside, edge enhancement. I'll discuss that more in the hands-on section below and in the HDR tests on page five.
In Color Setup, you can adjust the white point with presets or RGB sliders. Also here is the sRGB mode, which has a fixed grayscale. It correctly renders the sRGB gamut if you want to use it for SDR content or color-critical tasks.
Picture Boost is something unique to AOC monitors. You can create a window on the screen, size and move it, and adjust its brightness and contrast independently of the rest of the image. It's handy for highlighting areas of the picture.
OSD Setup has the expected options but also includes the DisplayPort version and a break reminder. This is a timer that pops up on the screen when it's time to stop fragging and get a drink or snack.
The CQ27G3Z adds a PIP option; not all AOC monitors have one. You can size and move the window and swap between two video sources.
In Game Setting, you'll find additional game modes, which are picture presets. Hint, leave this off lest you become lost in the many possible combinations of picture and game modes. The Standard mode from the Luminance menu is all you need. Also here is a three-level overdrive, FreeSync toggle and the frame rate counter. If you'd rather use a backlight strobe for blur reduction, that's also here with 20 intensity settings. As you increase the value, the screen gets darker, and motion becomes smoother as the pulse width changes. It works well with almost none of the phasing artifacts common to backlight strobes. It is a viable alternative to Adaptive-Sync and overdrive, especially when speeds exceed 200fps.
In the Extra menu, there is an off timer, factory reset and basic signal information. You can also change inputs here or by pressing the leftmost control key.
AOC CQ27G3Z Calibration Settings
In the CQ27G3Z's default Standard picture mode, grayscale is a bit green in tone, with visible errors in the brighter parts of the image. Gamma is slightly dark on its number 1 setting, which is fine for a high-contrast panel like this. I achieved much better grayscale with a few tweaks of the RGB sliders in the Color Setup menu. More importantly, color accuracy and contrast are improved as well. My recommended settings are below.
In HDR mode, the default mode, Display, offers the best color accuracy but also adds visible edge enhancement. You can avoid this by selecting the Game mode, which introduces some clipping in the red primary. I'll explain this with charts on page five. Ultimately, I preferred the look of the Display HDR mode.
Swipe to scroll horizontally
| | |
| --- | --- |
| Picture Mode | Standard |
| Brightness 200 nits | 84 |
| Brightness 120 nits | 41 |
| Brightness 100 nits | 27 |
| Brightness 80 nits | 10 (min. 68 nits) |
| Contrast | 49 |
| Gamma | 1 |
| Color Temp User | Red 50, Green 52, Blue 47 |
Gaming and Hands-on
When considering the CQ27G3Z for daily productivity, I had expected some image distortion given its 1000mm radius, which is tighter than most curved screens. I was pleasantly surprised that I could barely notice a difference. It helps that the screen is 16:9, so you won't be moving document windows out to the edge of your peripheral vision. After a few hours of use, I concluded that the CQ27G3Z is as useful for work tasks as any other 27-inch flat screen. So, don't let the curve dissuade you.
The curve is undoubtedly welcome for gaming. Though I would choose a 21:9 monitor over a 16:9 one for play, the CQ27G3Z's curve clearly enhances the experience. I had no trouble finding a good position for the screen since the stand has plenty of height. I could keep it vertical and have my eyepoint in the center, the optimal setup for curved display gaming.
Once I had spent a few hours playing Doom Eternal and Call of Duty WWII, I found the CQ27G3Z to have excellent feel and response. 240 Hz is clearly smoother than 165 or 144. And with reasonably low input lag, I could keep my aim true and consistent. Stopping on target was easy, and I had no trouble making out fine detail in distant objects thanks to the 109ppi pixel density.
The HDR experience was average compared to all the monitors I've experienced, meaning that contrast and color were very good but not at the level of a premium screen. That's no surprise given the CQ27G3Z's $375 price tag. When that is considered, it's a champ. The HDR image popped nicely with clear detail at all brightness levels and nicely saturated color.
During the SDR tests, I noted that calibration is required for best results. The default image is a bit flat, thanks to grayscale errors. But if you plug in the settings above, you'll see a much better picture.
Video processing delivered an average experience with one positive exception that I'll note in a moment. Adaptive-Sync worked perfectly on both FreeSync and G-Sync systems. The overdrive is a bit weak because it doesn't completely remove black trail artifacts from moving objects. But in most cases, this issue did not distract from gameplay. I also noted a better-than-average use of backlight strobing when I tried the blur reduction. Like most monitors, it requires you to turn off Adaptive-Sync but at 240 Hz, but this isn't a big deal. The CQ27G3Z's backlight strobe is much better than average because the phasing artifact common to this feature is almost entirely invisible. AOC's MBR option is one of the best examples of blur reduction I've seen.
Test Takeaway: The CQ27G3Z delivers high frame rates with solid video processing and low input lag. Its HDR image is of average quality for the price, but it's nice that the support is there. Aside from a weak overdrive, it is a good gaming monitor and well-suited for daily tasks.
MORE: Best Gaming Monitors
MORE: How We Test PC Monitors
MORE: How to Buy a PC Monitor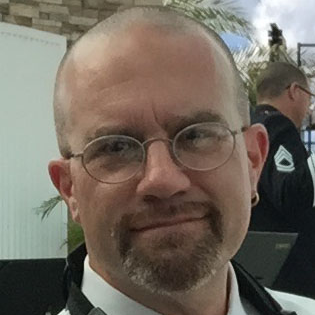 Christian Eberle is a Contributing Editor for Tom's Hardware US. He's a veteran reviewer of A/V equipment, specializing in monitors.