Why you can trust Tom's Hardware Our expert reviewers spend hours testing and comparing products and services so you can choose the best for you. Find out more about how we test.
I tested the CQ27G3Z's color accuracy in its default Standard picture mode. I left Game mode off as it did not improve performance in any of its presets.
Grayscale and Gamma Tracking
Our grayscale and gamma tests use Calman calibration software from Portrait Displays. We describe our grayscale and gamma tests in detail here.
Image 1 of 3
The CQ27G3Z's default grayscale tracking is disappointing with visible errors from 20% and higher. A purple tint can be seen in areas of gray and white which aren't truly neutral. This makes the image somewhat flat despite solid gamma tracking and high contrast. This monitor's full potential can only be unlocked with calibration.
Luckily, the RGB sliders offer some relief. Grayscale errors are now reduced to invisible levels and gamma rides closer to the 2.2 reference line. I had to reduce the contrast slider one click, which raised the luminance of the 90% step. This is a minor error but one that should not be there. Though calibration makes an improvement, the CQ27G3Z has some upward potential.
The sRGB preset is slightly warm in tone with red errors in the 30 to 100% steps. Gamma tracks well except for an elevated level at the 10% step. This translates to slightly grayer shadow areas in some content.
Comparisons
Image 1 of 4
The CQ27G3Z is well behind the top three screens for grayscale accuracy, but the other AOC and the Cooler Master aren't much better when out-of-box performance is compared. All three of the bottom monitors require calibration for the best possible image.
Though the CQ27G3Z is still in last place, calibration has removed any visible grayscale errors from the equation.
The gamma test is a little better. The CQ27G3Z is in the mix for a range of values that are very tight and only spoiled by the 90% error I noted earlier. And its near-perfect average value is a definite plus. I am talking about very fine differences here. Once calibrated, the CQ27G3Z holds its own with the other monitors. This speaks well to the value quotient since it's the least expensive screen here.
Color Gamut Accuracy
Our color gamut and volume testing use Portrait Displays' Calman software. For details on our color gamut testing and volume calculations, click here.
Image 1 of 3
The CQ27G3Z's color gamut performance starts at a decent point with only minor errors in the out-of-box test. The grayscale errors noted above contribute to color points that are slightly off their hue targets. But saturation points are close to the mark, which is a good thing.
With the grayscale calibration complete, color errors become invisible. In fact, only green is a tad under-saturated, typical of all wide-gamut monitors, especially those at lower price points like the CQ27G3Z. This is excellent performance.
AOC usually provides a usable sRGB mode, and that statement includes the CQ27G3Z. The red primary is slightly over-saturated but well within the realm of qualification for color-critical use.
Comparisons
Image 1 of 2
The CQ27G3Z's 1.96dE color error puts it in the middle of the group. All the screens have invisible gamut errors, but the CQ27G3Z is the least expensive option. It delivers superb results for the price.
In the gamut volume test, the CQ27G3Z falls short of the others only in its green saturation. The Cooler Master is an over-achiever here with its Rec.2020 gamut but the other screens just have a bit more green. The difference is small, and users will find the CQ27G3Z very colorful for both SDR and HDR content. And its near-perfect coverage of sRGB is a nice bonus.
Test Takeaway: The CQ27G3Z is a bit disappointing out of the box, with an image that isn't up to its full potential. A green push contributes to a flat image and off-hue color. With calibration, these issues are resolved with a significant improvement in picture quality.
MORE: Best Gaming Monitors
MORE: How We Test PC Monitors
MORE: How to Buy a PC Monitor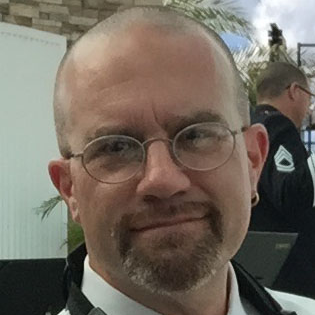 Christian Eberle is a Contributing Editor for Tom's Hardware US. He's a veteran reviewer of A/V equipment, specializing in monitors.