Why you can trust Tom's Hardware Our expert reviewers spend hours testing and comparing products and services so you can choose the best for you. Find out more about how we test.
Our HDR benchmarking uses Portrait Displays' Calman software. To learn about our HDR testing, see our breakdown of how we test PC monitors.
The CQ27G3Z fully supports HDR10 signals with an automatic switchover to the appropriate mode. There, you'll find four settings called Display, Game, Movie and Picture. Display is the most color accurate so that is what I used for testing. The caveat is that it has visible edge enhancement, which reduces motion resolution slightly for gaming. You can eliminate this artifact in the Game HDR mode, but then there is significant clipping of red detail. I'll show you this issue in the color charts below.
HDR Brightness and Contrast
Image 1 of 3
The CQ27G3Z's HDR luminance performance is solid. It won't show you searingly bright highlights like the Mini LED-based GP27Q, but it beats the HyperX and Gigabyte screens for HDR contrast. At 330 nits, it's the least bright screen of the bunch, but with deep blacks and excellent dynamic range, the HDR image is clear and vivid. You won't find much better than this for less than $400. The only bummer is there is no dynamic field dimming in HDR mode which would broaden the dynamic range even more.
Grayscale, EOTF and Color
Image 1 of 5
The CQ27G3Z's Display HDR mode has no grayscale or EOTF tracking issues. The tone is a tad warm but does not negatively impact picture quality. Luminance tracks the reference almost perfectly with a soft transition to tone-mapping at 65%. This is solid performance.
Looking at the color charts, you can see why Display HDR is the preferred mode. Color points are close to targets except for a bit of over-saturation in red. Looking at the DCI-P3 chart in HDR Game reveals a problem. The red points are so over-saturated that 60, 80 and 100% targets are all the same level. This means any red areas past a mid-tone will be lacking in detail. I highly recommend avoiding this mode even though it is the only one free of edge enhancement. For some reason, the Rec.2020 charts are a bit better, so AOC could possibly fix the color issues with DCI-P3 content in the HDR Game mode.
Test Takeaway: The CQ27G3Z doesn't use a field dimming feature in HDR mode, so there is no more dynamic range. But its VA technology still delivers a decent HDR image that is superior to budget-oriented IPS displays. HDR color is accurate only in the Display HDR mode. The other presets should be avoided. Overall, HDR impact is just OK with an image that looks slightly different than its SDR counterpart.
MORE: Best Gaming Monitors
MORE: How We Test PC Monitors
MORE: How to Buy a PC Monitor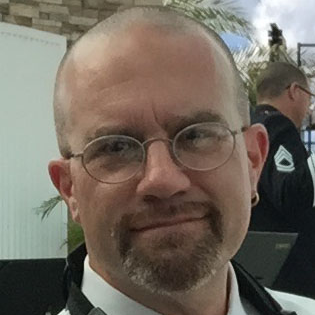 Christian Eberle is a Contributing Editor for Tom's Hardware US. He's a veteran reviewer of A/V equipment, specializing in monitors.