Why you can trust Tom's Hardware Our expert reviewers spend hours testing and comparing products and services so you can choose the best for you. Find out more about how we test.
To read about our monitor tests in-depth, please check out Display Testing Explained: How We Test PC Monitors. We cover brightness and contrast testing on page two.
Uncalibrated – Maximum Backlight Level
Image 1 of 3
The CQ27G3Z falls into the "not super bright, but bright enough" category. It's rated for 300 nits and easily surpasses that with 323. In a super bright environment, it might not excel but for a typical office or media room, there is more than enough light.
In the black level test, it is far darker than any of the IPS screens. Only OLED has more contrast than a VA monitor. Within that category, the CQ27G3Z renders higher than average contrast with nearly 3,900:1 out of the box. That is measured in the Standard mode at default settings.
After Calibration to 200 nits
Image 1 of 3
Calibration manages to increase the CQ27G3Z's dynamic range by a nice amount. The contrast ratio rises to 4,129.2:1 after adjustments to the RGB sliders. That's exceptional performance, even among VA panels which rarely crack 4,000:1 in my tests. Good quality control is also demonstrated in the ANSI test with a solid 3,496.2:1 score. Compared to any IPS display, the CQ27G3Z's image has truer blacks, greater depth and realism. It also has more perceptual clarity. In other words, it looks sharper than an IPS screen of the same size and resolution.
Test Takeaway: The CQ27G3Z delivers a ton of contrast, even compared to other VA monitors. This all-important metric is the key to superior image depth and color saturation, and AOC excels for the price.
MORE: Best Gaming Monitors
MORE: How We Test PC Monitors
MORE: How to Buy a PC Monitor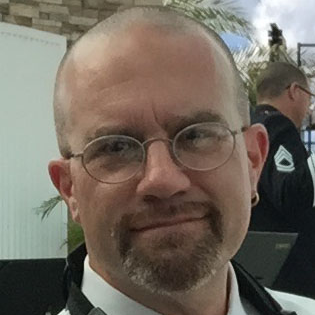 Christian Eberle is a Contributing Editor for Tom's Hardware US. He's a veteran reviewer of A/V equipment, specializing in monitors.