Why you can trust Tom's Hardware Our expert reviewers spend hours testing and comparing products and services so you can choose the best for you. Find out more about how we test.
The QHD 240 Hz category isn't large, so to compare the CQ27G3Z's performance, I've included 165 and 170 Hz monitors. All are 27-inch QHD panels with IPS technology. The AOC is the only VA monitor here. The group is BenQ's EX270QM, AOC's AG274QG, HP's HyperX Armada 27, Cooler Master's GP27Q and Gigabyte's M27QP.
Pixel Response and Input Lag
Click here to read up on our pixel response and input lag testing procedures.
Image 1 of 2
I was slightly disappointed to see the CQ27G3Z draw a full white screen in 5ms versus 4ms, but in practice, this is a minor point. The top three screens cost more and will be a touch smoother, but their advantage is small. 5ms is still a guarantee of high motion resolution. The CQ27G3Z's only flaw here is its overdrive which doesn't quite clean up the black trail artifacts behind moving objects.
The CQ27G3Z's overall control lag is mid-pack and trails the 170 Hz Gigabyte by 2ms. That difference is also quite small and as you can see, the other 240 Hz screens aren't much quicker. All the displays are speedy and will deliver a solid gaming experience, but the CQ27G3Z will do it for a lower cost.
Test Takeaway: Input lag is about average for the class, but the CQ27G3Z suffers from an overdrive with undershoot. Luckily, its backlight strobe feature is better than most, so it can help compensate for losses in motion resolution.
Viewing Angles
If off-axis image quality is crucial to you, VA is rarely the best choice. IPS will always have an advantage when viewed from off-center. The CQ27G3Z shows typical performance in this area. At 45 degrees horizontal, light output is reduced by 40% and the screen has a slight green/red tint. Gamma remains constant, so there is no loss of detail. This behavior is amplified in the vertical plane, where the picture is quite dark with the same green/red tint.
Screen Uniformity
To learn how we measure screen uniformity, click here.
My CQ27G3Z sample had slight hotspots in its corner zones that I could see in an all-black field displayed with room lighting off. The artifacts were invisible when the lights were on or there was content on the screen. This is slightly below-average performance but is also sample specific. Other CQ27G3Zs may do better in this test.
MORE: Best Gaming Monitors
MORE: How We Test PC Monitors
MORE: How to Buy a PC Monitor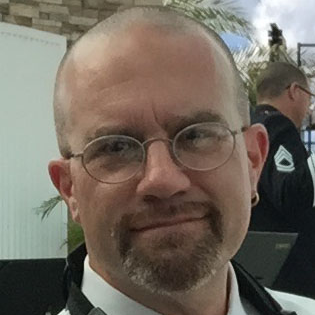 Christian Eberle is a Contributing Editor for Tom's Hardware US. He's a veteran reviewer of A/V equipment, specializing in monitors.