Why you can trust Tom's Hardware Our expert reviewers spend hours testing and comparing products and services so you can choose the best for you. Find out more about how we test.
Achieving high frame rates at a low price requires some sacrifices. But leaving out the right options means you can get a great gaming monitor for little money. Do you need USB ports or speakers? Do you need perfectly accurate color? Do you need super high brightness or a ginormous color gamut? If the answer to these questions is no, AOC provides a great solution for just $375 at this writing.
The CQ27G3Z doesn't have any of those things, but it does have a reliable 240 Hz refresh rate, perfect FreeSync and G-Sync operation, decent HDR, color accuracy with calibration, a superb backlight strobe and solid build quality. And its curved screen enhances gameplay. I noted a weak overdrive feature during testing, but in practice, it turned out to be only a minor distraction. Many hours later, after many frags, I was impressed by the performance AOC offers for less than $400.
I noted some visible grayscale errors out of the box. But with calibration, they were eliminated with an improvement in contrast, gamut accuracy and gamma tracking. If you pick up a CQ27G3Z, I recommend using the settings I posted back on page one.
Pixel density is certainly a high point with the ideal 109ppi that every 27-inch QHD panel delivers. That's a sweet spot for both clarity and frame rates. You can hit 240fps without an expensive video card and the picture is razor-sharp with strong detail and a true three-dimensional look in HDR mode. Though you won't get the 1000-nit highlights of a Mini LED panel, the CQ27G3Z still makes the image pop.
If you're in the market for a solid gaming monitor that's kind to the wallet, the AOC CQ27G3Z is hard to beat for less than $400. Fans of high frame rates and sharp pictures should definitely check it out.
MORE: Best Gaming Monitors
MORE: How We Test PC Monitors
MORE: How to Buy a PC Monitor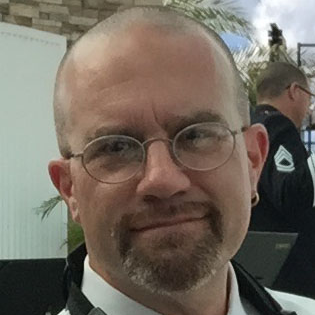 Christian Eberle is a Contributing Editor for Tom's Hardware US. He's a veteran reviewer of A/V equipment, specializing in monitors.