Memory Pricing and Conclusion
A Quick Look At Memory Prices
At the lower end of the spectrum, the difference in pricing between memory kits is minimal. You should just avoid DDR4-2133 in general as most of the time you can probably find a similarly-priced and specced DDR4-2400 kit. Scaling up to DDR4-3000 means spending an extra $60 on memory for your build budget, but it's still easy on the pockets. Once you break the DDR4-3000 mark, memory prices rise considerably.
Swipe to scroll horizontally
The more expensive memory kits are binned to run at the advertised frequency, so basically you're paying for a plug-n-play feature assuming your processor and motherboard are up to the task. If you're feeling adventurous, purchasing a lower speed kit and manually overclocking it to the desired speed is an option, and you could save some coin in the process. However, it's like playing the lottery as it's impossible to assess a memory kit's overclocking potential before taking it out of the box. Provided you buy from a reputable brand, roughly half of the garden-variety memory kits should perform faster than their rated speeds.
Conclusion
After countless hours of testing, one thing is utterly clear: There isn't a single perfect memory speed for all applications. Enthusiasts ready to build a new system around one of Intel's 9th Gen, Coffee Lake Refresh processors should first decide what they'll use the system for, and then pick the most adequate memory speed accordingly.
For the average computer user that engages in everyday tasks, memory speed doesn't hold as much importance on the Z390 platform. The aggregate difference between the fastest configuration (DDR4-3000 C14) and the slowest configuration (DDR4-2133 C15) in office applications is less than 4 percent. However, if you're a professional that constantly works with the Adobe suite of programs, you could benefit from running DDR4-3200 C14 memory as it delivers a performance gain of around 15.64 percent over the baseline DDR4-2133 C15 configuration.
It's a little more complicated in regard to rendering workloads. In general, memory speeds over DDR4-3600 C15 provide a 10 percent or more performance improvement over DDR4-2133 C15. However, not all rendering software is equal, so some programs don't take full advantage of high-speed memory. It's important to identify the programs you use the most and see whether it's worth investing extra in faster memory.
If you plan to do lots of encoding work on your Coffee Lake-powered system, you'll enjoy big benefits from memory clocked at very high speeds. Testing shows that memory speeds above DDR4-3400 C16 perform over 20 percent faster than DDR4-2133 C15, which is very significant. Here's where you have to evaluate how much encoding tasks you do and whether the extra cost and tuning is justified.
Compression workloads also profit from faster memory. Memory modules that run above DDR4-3000 C14 can easily help improve your system's performance by over 20 percent. This is one of the situations where ultra-high-speed memory shines – a highly-tuned setup like DDR4-4200 C19 is up to 39.14 percent faster than DDR4-2133 C15.
If you're a gamer, memory speeds can mean either everything or nothing for you. If you still game at 1280 x 720, memory speeds higher than DDR4-2400 C14 can easily net you a performance gain over 12 percent assuming your graphics card isn't bottlenecking your system. For 1920 x 1080 gaming, the improvement isn't as much – you'll need to hit DDR4-3000 C14 to get the same 10 percent gain. Memory speeds aren't a priority at the higher resolutions. At 2560 x 1440, the difference between the fastest configuration and slowest is less than 9 percent, and at 4K (3840 x 2160), the difference is negligible. That's because you're bumping up against a graphics card bottleneck, as opposed to a limitation of the memory subsystem.
Ultimately the best choice is to build a system based upon your individual use-case, but it's important to remember that faster (and more expensive) memory isn't always the best choice.
Want to comment on this story? Let us know what you think in the Tom's Hardware Forums.
MORE: Best Memory
MORE: DDR DRAM FAQs And Troubleshooting Guide
MORE: All Memory Content
Join the experts who read Tom's Hardware for the inside track on enthusiast PC tech news — and have for over 25 years. We'll send breaking news and in-depth reviews of CPUs, GPUs, AI, maker hardware and more straight to your inbox.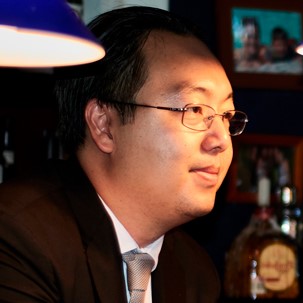 RAM Reviewer and News Editor
Zhiye Liu is a Freelance News Writer at Tom's Hardware US. Although he loves everything that's hardware, he has a soft spot for CPUs, GPUs, and RAM.