Hopeful enthusiasts waited years for virtual reality (VR) to be fit for home use. Today, with many of us suddenly stuck at home more, the idea of 'leaving' it behind and entering a world of VR has become even more appealing.
But it's not just boredom making VR more enticing; it's also the tech. A lot had to come together before VR gaming at home was realistic. Vendors had to improve head-mounted displays (HMDs) so that VR gaming wasn't nauseating. We also needed headsets that were at least somewhat affordable. Of course, games, like Half-Life: Alyx, and apps that make the next-gen tech worthwhile are crucial. It's now fair to say that VR gaming has all but arrived.
VR has grown so much that there are various ways you to get into VR gaming. There are HMDs that connect to gaming desktops / gaming laptops, smartphones, as well as the PlayStation VR (PSVR), which connects to a gaming console. There are even standalone headsets, or HMDs that don't need to connect to anything at all. Just strap it on, and you're in VR. 
So to help you pick. below are the best VR headsets for PC and gaming that are actually worth escaping reality to enjoy. And if the VR headset you're after doesn't include a great set of headphones, be sure to check out our Best Gaming Headsets page, so that sound quality and isolation isn't the weakest link in your VR immersion.
Quick Shopping Tips
When looking for the best VR headset for gaming, consider the following:
Best VR Headsets You Can Buy Today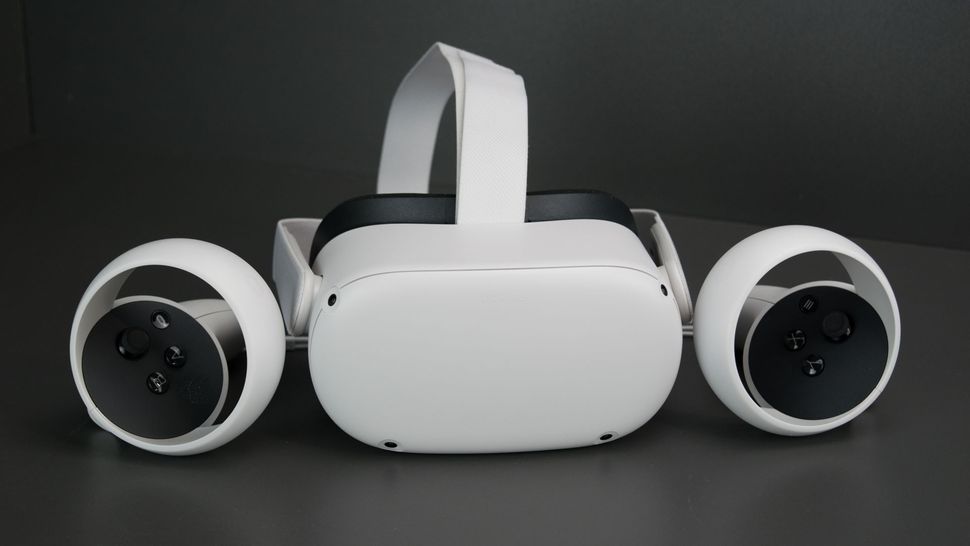 The Oculus Quest 2 is the best VR headset for most, offering a great upgrade over the original Oculus Quest. Qualcomm's modern Snapdragon XR2 (Snapdragon 865) SoC proved to be a powerful chip bringing a fantastic VR experience even without any tethering to a powerful PC or even a smartphone. If you want, however, you can buy an Oculus Link cable for a PC connection 
Oculus bumped the Quest 2's resolution up to 1832 x 1920 per eye compared to the Quest's 1440 x 1600 per eye. There's also a unified panel here instead of one for each eye, as well as the ability to hit up to a 90 Hz refresh rate or 120Hz via an experimental feature, once supporting apps are available. 
But while the HMD is an upgrade over the last generation, the new Touch controllers accompanying the Quest 2 are not. Due to their bulky shape, these Touch controllers are hard to grip and lack balance. Additionally, the Quest 2 is sporting a brand new color, but unfortunately that white gets dirty easily. 
Oculus is so sold on standalone VR that it's discontinuing the Rift lineup of PC-only HMDs, including the Oculus RIft S. So if you want to get into VR, the Quest 2 is the easiest and best way to do it -- and at a good price too.
Read: Oculus Quest 2 review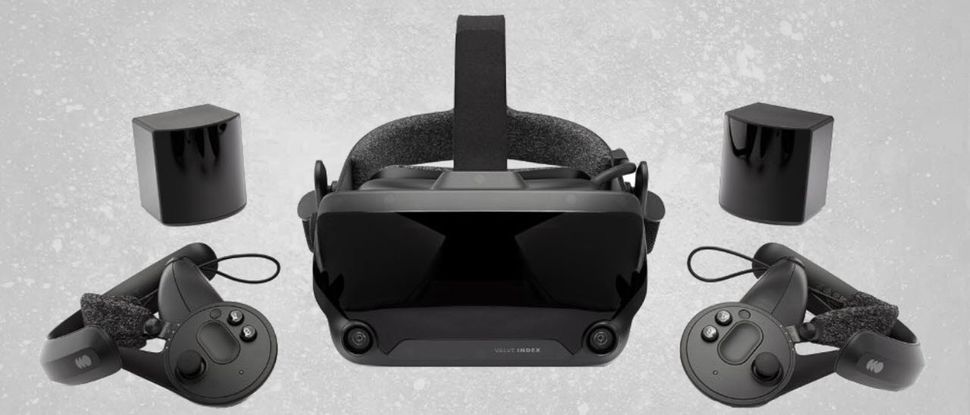 If you're looking for the best possible VR experience at home, you should get a HMD that tethers to a PC. Today, the best VR headset for PC is the Valve Index. It comes from Valve, the company behind Steam and the Lighthouse tracking system used by the HTC Vive Pro and HTC Vive. The Index also uses Lighthouse base stations (including those Vive owners would already have), but is a step up for consumers from the Vive Pro.
The Index experience is quite customizable with canted lenses that allow for FOV adjustments of up to 10 degrees. There's also mechanical IPD control. But the Index is less comfortable than the Vive Pro due to a less balanced distribution of its slightly heavier weight (1.8 pounds versus 1.7 pounds) and a bulky data cable. 
Gaming on the Index offers your choice of refresh rate, allowing for up to 144 Hz as an experimental feature. This means you can pick your refresh rate based on your system's capabilities, but you'll need a pretty powerful graphics card to surpass 90 Hz. The most exciting part of the kit is the long-anticipated Index controllers, which secure to your hand with various adjustments and allow open-hand movements for in-game actions like picking something up. Additionally, the Index controllers have capacitive touch sensors for finger movements and pressure sensors that can tell a game how firm or light your grip is.
Read: Valve Index review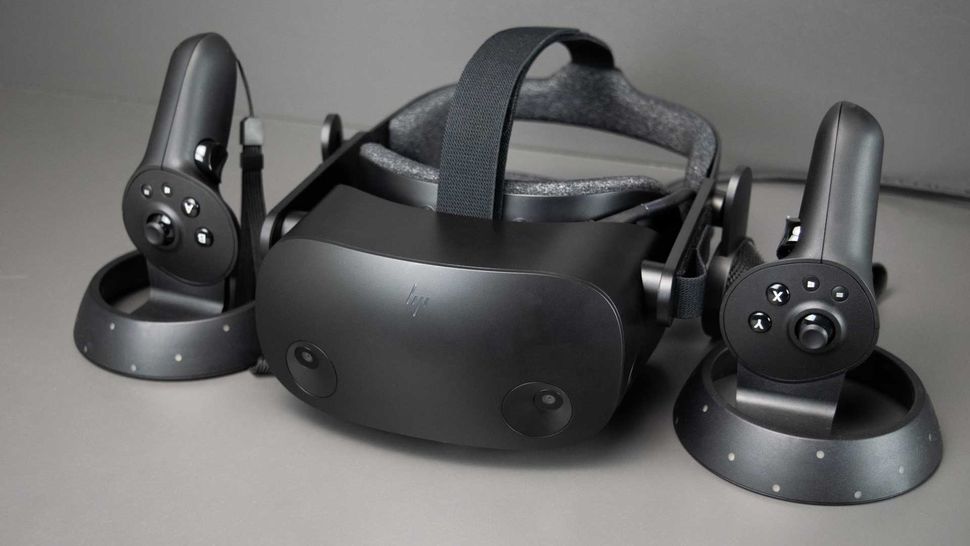 The HP Reverb G2 is the best VR headset is you're seeking optimal image clarity. But as Windows Mixed Reality (MR) headset, it struggles to compete with the other headsets on this page.
HP's Reverb G2 does boast some nice improvements over the original HP Reverb, such as the move to antimicrobial materials and a boost in audio quality, thanks to HP using the same speakers found in the Valve Index. However, Windows MR tracking is still lacking. HP upgraded the HMD with two more cameras, but it still can't match the tracking on other PC-connected HMDs, such as the Oculus Rift S. During testing, the headset would lose sight of our controllers if they were close to our chest or moving rapidly. 
The plus side is that the Reverb G2 has fantastic image quality with very high per-eye resolution that makes things from games to text easy to enjoy. If image quality is top of mind, the Reverb G2 tops the list. But for gaming and other apps where the ability to track controllers is imperative, you'll want to look at other headsets on this list.
For enterprises, there's also the HP Reverb G2 Omnicept Edition, which offers advanced biometrics, like face tracking. 
Read: HP Reverb G2 review 
MORE: The History Of Virtual Reality
MORE: Virtual Reality Basics 
MORE: All Virtual Reality Content
Discounts on the Best VR Headsets
If you're looking for a headset that's among our best VR headsets or one that didn't quite make the cut, you may find savings by checking out the latest Newegg promo codes, Amazon promo codes or Best Buy promo codes.