Why you can trust Tom's Hardware Our expert reviewers spend hours testing and comparing products and services so you can choose the best for you. Find out more about how we test.
To read about our monitor tests in-depth, please check out Display Testing Explained: How We Test PC Monitors. We cover brightness and contrast testing on page two.
Uncalibrated – Maximum Backlight Level
Image 1 of 3
The GS27QC is rated at 250 nits by Gigabyte and my sample exceeded that mark slightly. It isn't quite as bright as the GS32QC, but the difference is small. I doubt many buyers would consider that extra 64 nits a deal-breaker but if you need maximum light, the 32-inch has a tad more horsepower.
The black level and contrast results favor the GS27QC though and that might sway some towards the smaller screen. And of course, the 27-inch panel has greater pixel density. Though that is irrelevant to this test, it might sway some to buy the GS27QC. In any case, this is excellent performance, slightly above the VA average.
After Calibration to 200 nits
Image 1 of 3
The gap narrows slightly with calibration, but the GS27QC is still better than the GS32QC. It is a minor difference but can be seen in a side-by-side comparison. More contrast is always welcome.
The ANSI test is a wash between the two. The GS32QC has a slightly better score, but you can't tell the difference when viewing test patterns this time. I'm picking nits here for sure. Both Gigabytes are above average in the VA category. But I should note that the AOC's are slightly better.
Test Takeaway: The GS27QC has excellent contrast, better than the VA average, but is pipped by the two AOC monitors in the comparison. It is slightly better than the GS32QC, but in real world content, the difference is small. Whether you choose 27 or 32 inches, you will enjoy a deep and realistic image.
MORE: Best Gaming Monitors
MORE: How We Test PC Monitors
MORE: How to Buy a PC Monitor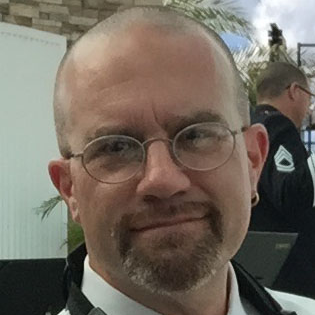 Christian Eberle is a Contributing Editor for Tom's Hardware US. He's a veteran reviewer of A/V equipment, specializing in monitors.