Why you can trust Tom's Hardware Our expert reviewers spend hours testing and comparing products and services so you can choose the best for you. Find out more about how we test.
Insert heading
Of the GS27QC's seven picture modes, Standard is the best for out-of-box accuracy and calibration potential. You don't need to make any adjustments; it's on point from the start.
Grayscale and Gamma Tracking
Our grayscale and gamma tests use Calman calibration software from Portrait Displays. We describe our grayscale and gamma tests in detail here.
Image 1 of 3
There is nothing to complain about here. The GS27QC has visually perfect grayscale tracking and gamma close to the 2.2 reference. You can see slight variations at 10-20% and 80-90%, which are slightly darker than they should be. This is hard to spot in content as the errors are small.
Calibration takes grayscale from visibly perfect to more visibly perfect. There is no visible difference there. I only reduced the red slider by one click and the contrast by two. This result is more to satisfy ego and curiosity than any true need for improvement. This is excellent performance.
The sRGB mode can't be calibrated, but it tracks reasonably well. There are slight purple tones in the brightest steps and gamma is too dark in the highlight areas of the image. Since the GS27QC is a budget gaming monitor, this is forgivable.
Comparisons
Image 1 of 4
The GS27QC and GS32QC are quite similar in their grayscale and gamma performance. Neither monitor requires calibration, and both benefit slightly from it. The bottom three screens need some tweaking, but once that's done, all six monitors are close.
Gigabyte also adheres to standards in the gamma test, with both of its screens very close to the mark. They have only tiny variations in gamma values and just slight deviation from the 2.2 average. This is excellent performance.
Color Gamut Accuracy
Our color gamut and volume testing use Portrait Displays' Calman software. For details on our color gamut testing and volume calculations, click here.
Image 1 of 3
The GS27QC exhibits similar color performance to the GS32QC, which is both good and bad. The good is that Gigabyte is consistent within its model line. The bad is that the blue primary is under-saturated and off-hue. It's not a huge issue, but similar displays are closer to the target for blue. The red and green side of the triangle is also a bit under-saturated. This isn't a big deal since most content is mastered in sRGB. There is still extra color volume. However, the GS27QC doesn't cover quite as much of DCI-P3 as its competitors.
Calibration makes a slight improvement in the numbers but no visual difference. sRGB tracks closer to its color targets, but the 100% blue point is still off in both hue and saturation. With an average error of 2.27dE though, you can use the GS27QC for color-critical work in the sRGB color space.
Comparisons
Image 1 of 2
The GS27QC and GS32QC are almost identical in their gamut accuracy both before and after calibration. They are extended color monitors but are less extended than the others. In the error comparison, AOC and MSI are visually perfect when referenced to DCI-P3.
The difference is more obvious in the volume calculation, where the GS27QC and GS32QC fall short. The red primary is close to DCI-P3, but blue and green are not. They are still colorful screens that exceed sRGB, but the competition is a bit more colorful in blue and green. The two Gigabytes are nearly identical in this regard.
Test Takeaway: Though the GS27QC has a little less color volume than the competition, it and its 32-inch counterpart still deliver enough saturation to fall into the extended color category. Since they have excellent grayscale and gamma accuracy, there are few who will not find their images satisfying.
MORE: Best Gaming Monitors
MORE: How We Test PC Monitors
MORE: How to Buy a PC Monitor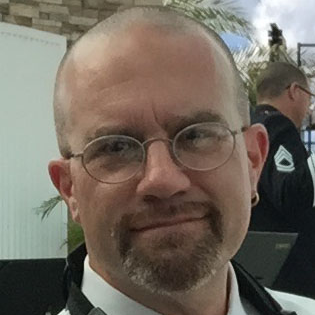 Christian Eberle is a Contributing Editor for Tom's Hardware US. He's a veteran reviewer of A/V equipment, specializing in monitors.